Fall Prevention: Safety Is a Full-Time Job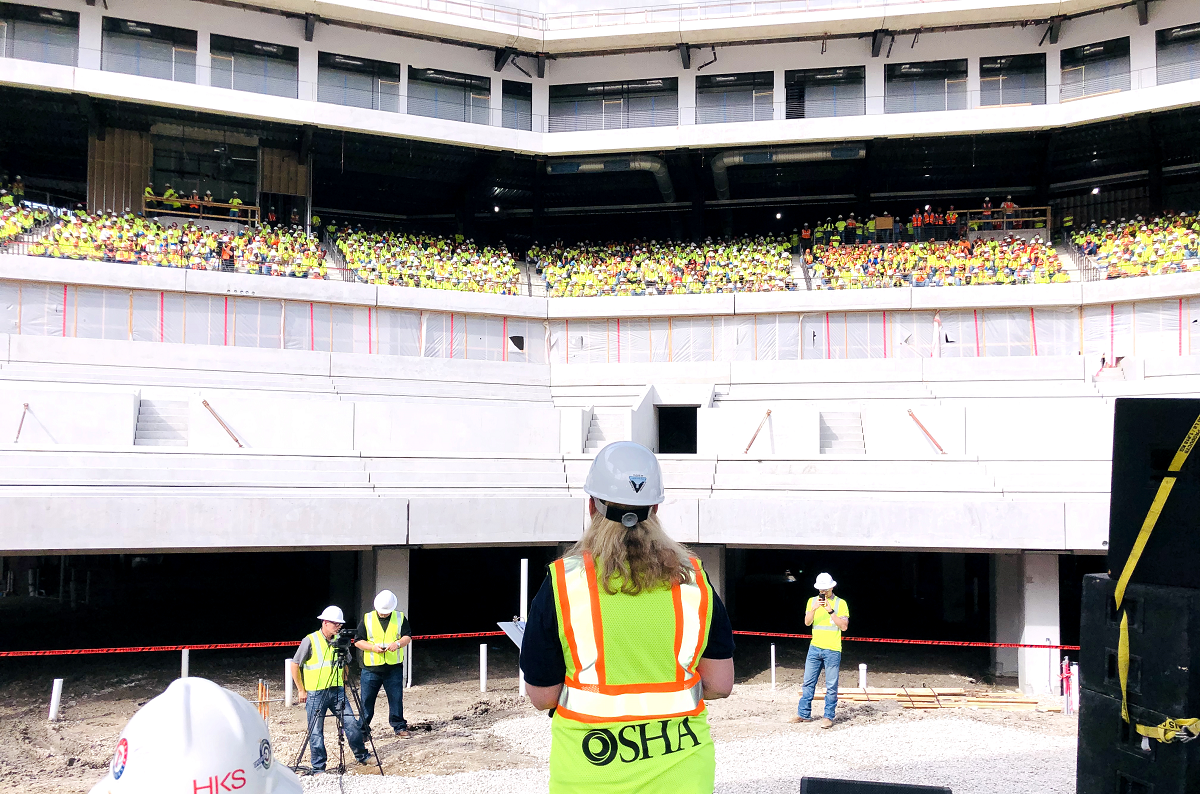 Last week, I was joined by the Manhattan Construction Co. and more than 1,600 workers, employers, and other stakeholders at the site of the new Texas Rangers' stadium in Arlington, Texas, to kick off the sixth annual National Safety Stand-Down to Prevent Falls.
Throughout last week, employers hosted more than 1,800 events in all 50 states, educating workers across the nation by discussing how fall injuries are preventable and demonstrating preventive safety techniques. Since the Occupational Safety and Health Administration (OSHA) began this campaign six years ago, nearly 10 million workers have been reached through stand-down events.
OSHA launched the stand-down campaign because falls were the leading cause of fatal injuries in construction and consistently one of OSHA's most cited hazards – unfortunately, this is still the case.
Safety is a full-time job. That's why it is important for workers and employers to remain focused on fall hazards every day – not just during the stand-down. Employers can educate workers on fall hazards not only through participation in stand-downs, but also through safety meetings, the creation of or improvements in safety and health programs, and simple measures like a harness check.
The immediate success of the stand-down will be measured by the number of workers reached and the number of worksites participating because those are numbers we can easily tally. However, the true success of this week will be a statistic we may never know: the number of lives saved by preventing falls.
The vast majority of employers strive to keep their workplaces and workers safe. OSHA provides compliance assistance materials and programs to help employers to keep their workers safe. The On-Site Consultation Program, for example, offers no-cost and confidential occupational safety and health services to small- and medium-sized businesses in all 50 states, the District of Columbia, and several U.S. territories.
Every worker in America should return home from work safe and healthy at the end of the day. The time to act is now to reduce the number of fatal falls. Workers' lives depend on it.
Loren Sweatt is the Principal Deputy Assistant Secretary for Occupational Safety and Health.