Helping Women Affected by the Opioid Crisis Through Sustainable Employment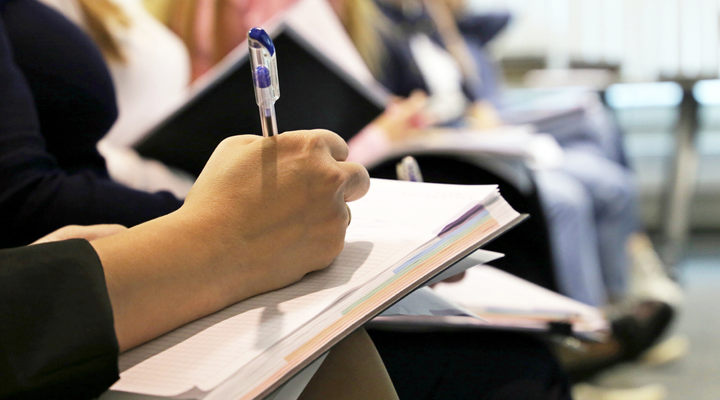 In 2017, an estimated 5.2 million American women struggled with opioid misuse and nearly 1 million were classified as having opioid use disorder. While the consequences of the opioid crisis are well documented, one frequently overlooked issue is the impact on employment – particularly for women – and the broader effects on households and communities.
Beyond just breaking opioid dependency, the indirect effects of the crisis include the loss of employment and earnings, as well as situations involving guardianship of children removed from their families because of substance abuse or the loss of a breadwinner's income. These circumstances often result in greater financial tolls on women, who then may need help re-entering the workforce to provide for themselves and their families.
With this in mind, the Women's Bureau at the U.S. Department of Labor launched a new grant program to help women affected by the opioid crisis re-enter the workforce and obtain good jobs. A total of $2.5 million in Re-Employment, Support, and Training for the Opioid Related Epidemic (RESTORE) grants have been awarded to five nonprofit organizations that provide women with employment-focused services and skills development.
Some highlights include:
The Helen

Ross McNabb Center

in Tennessee will work with 80 women involved in the criminal justice system to obtain job skills and supportive services as they recover from the opioid crisis and obtain new careers.

The Research Foundation for SUNY – University at Buffalo

in New York will work with approximately 200 women affected by the opioid crisis through soft skills and job readiness training.

Total Action Against Poverty

in Virginia will assist women who are recovering from opioid use disorder and are primary financial providers for households impacted by the epidemic.

The Public Health Management Corporation

in Pennsylvania will provide employment training to 100 women receiving treatment for opioid use disorder, as well as job placement services and post-employment follow-up.

Urban Workforce Advantage

in New Jersey will provide 100 women in the region with recovery support, occupational training, and pre-apprenticeship opportunities, to help them acquire an industry-recognized certification or apprenticeship.
These projects recognize the challenges of mitigating the impacts of the opioid epidemic while positioning women for family-sustaining careers – a critical element of sustainable recovery. Learn more about the RESTORE grant program on the Women's Bureau's website.
Erica C. Wright is the acting director of the U.S. Department of Labor's Women's Bureau.