Gearing Up for National Apprenticeship Week 2019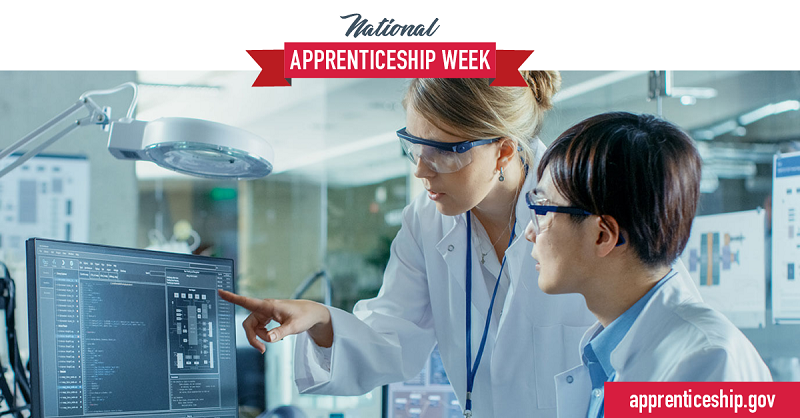 The fifth annual National Apprenticeship Week (NAW) is right around the corner! This November 11-17, thousands of partners from business, labor, education, and other institutions across the United States will join us in championing the benefits of apprenticeship.
Not sure if apprenticeship is right for you? NAW is the perfect time to learn more. Apprenticeship is a flexible training model that can be tailored to meet the needs of employers across industries, from IT and manufacturing to healthcare and transportation. For workers looking to gain in-demand skills, apprenticeship provides a portable credential for family-sustaining careers. Explore our interactive map to find an NAW event near you, and find answers to common questions on Apprenticeship.gov.
If you're planning to host an event during NAW, check out the toolkits and materials on the NAW website to promote your event to local media, the public, and potential attendees:
Help us spread the word and share your NAW activities on social media using the hashtag #NAW2019. To learn more about National Apprenticeship Week 2019 and explore all NAW events, visit Apprenticeship.gov/NAW.
Katie Lagomarsino is a Special Assistant in the Employment and Training Administration.