Apprenticeships Are Opportunities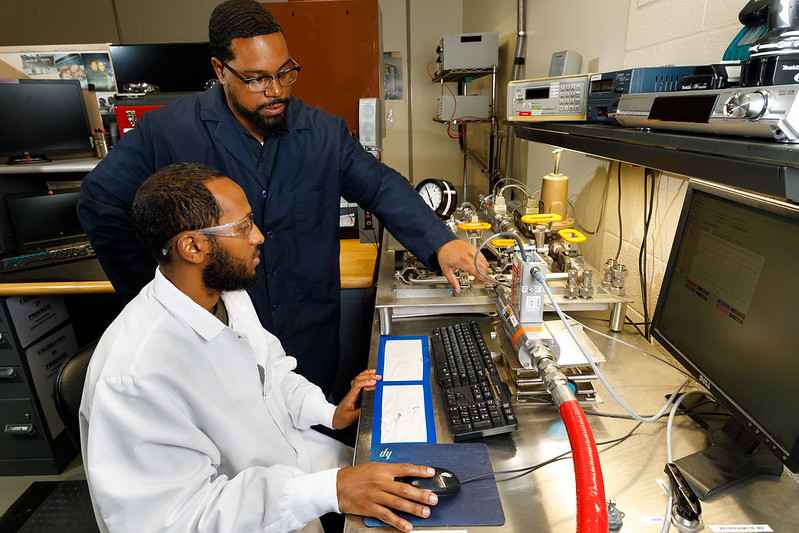 As we celebrate National Apprenticeship Week, America's job seekers are living in a time of historic opportunity.
More than 6 million jobs have been added to the economy since January 2017. The unemployment rate has remained at or below 4% for 20 months in a row, and there are 1.3 million more job openings than job seekers. Today, more than 7 million jobs remain unfilled due to the growing skills gap that exists in the workforce. Many of these vacancies remain unfilled because employers cannot find workers with the right skills.
To bridge the skills gap, President Donald J. Trump signed an Executive Order in 2017 outlining tasks and requirements to help modernize America's education systems and workforce development programs by expanding apprenticeships opportunities for America's workers.
Apprenticeships offer a way for workers to earn a living while gaining the expertise needed to advance in a career. After the completion of an apprenticeship, the average starting wage is $70,000, and 94% of apprentices will remain employed nine months afterward. The apprenticeship model provides a viable career pathway to high-paying jobs allowing young Americans to avoid the burden of student loans and immediately start earning a salary during their training.
Research shows incredible potential for growing apprenticeships in the United States. A recent study of apprenticeships in 10 states found that participants had significantly higher employment rates and earnings compared to those who did not complete an apprenticeship. Apprenticeships are a proven pathway to middle- and high-skilled jobs. Yet apprentices comprise only 0.3% of the U.S. labor force, which is substantially less than in European countries. Consider for example that in Austria, Germany, and Switzerland, 55-70% of young people begin their career with an apprenticeship.
Apprenticeships can also help job creators make sound investments in the future of their businesses. Providing flexible training options creates a more diversified and dynamic workforce that can result in better productivity.
Apprenticeships benefit both job creators and job seekers, and this Administration is working to make high-quality apprenticeships as accessible as possible.
The Department recently awarded more than $183 million in grants to grow apprenticeships in advanced manufacturing, information technology, and health care. The grants will support greater access to apprenticeships for all Americans, including veterans, military spouses, women, people of color, and individuals transitioning from the justice system. These grants represent commitments to more than 85,000 future apprentices in new or expanded programs.
In addition, the Department has received public feedback on the proposed regulation establishing the Industry-Recognized Apprenticeship Program. Under the proposal, a diverse array of entities — including trade, industry, and employer groups or associations, educational institutions, state and local government entities, nonprofit organizations, unions, or a consortium or partnership of these entities — could recognize high-quality apprenticeship programs in industries or occupations relevant to their work or areas of interest.
Apprenticeships mean more opportunities for Americans. Whether you are looking for your first job, changing career paths, or reentering the workforce, apprenticeships can create a bright future. As the American job market continues this period of unprecedented growth, the U.S. Department of Labor will keep working to ensure that all Americans have access to the job training they need to further their careers.
Learn more about apprenticeship on Apprenticeship.gov, the one-stop source for all things apprenticeship sponsored by the Department of Labor.
John Pallasch is the Assistant Secretary of Labor for Employment and Training.