#NAW2019: Celebrating the Impact of Apprenticeship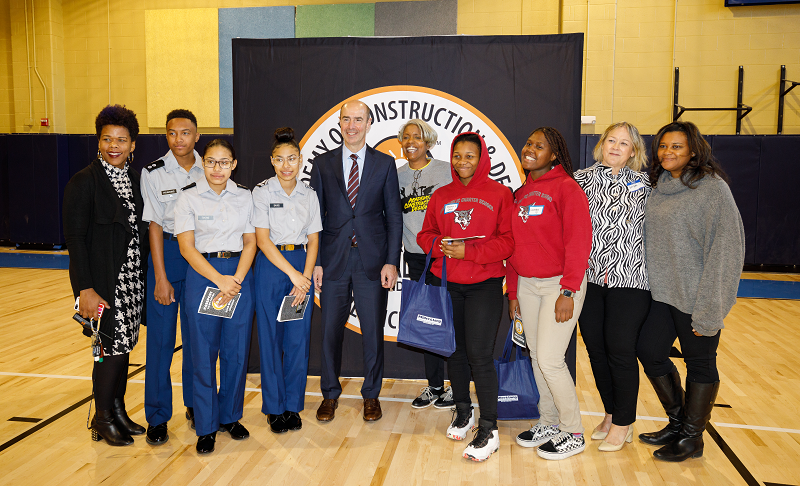 Apprenticeship means on-the-job training for career skills that will last a lifetime – but it's also much more.
Apprenticeship means job opportunity. After completing an apprenticeship, 94% of apprentices retain employment. Apprenticeship means financial security. The average salary after completing an apprenticeship is $70,000. A growing number of Americans are turning to these skills development programs to jumpstart their careers.
The U.S. Department of Labor joined partners across the country in celebrating the fifth annual National Apprenticeship Week. This year's National Apprenticeship Week included more than 1,200 events and proclamations across all 50 states, as well as Washington, D.C., Puerto Rico, Guam, and the U.S. Virgin Islands.
Business, labor, education, policymakers, and other apprenticeship leaders showcased their successes, demonstrated apprenticeship's role in closing the skills gap, and highlighted why more than 655,000 Americans have started apprenticeships since the start of 2017. These events underscored the diversity of contemporary apprenticeship, with programs in tech, engineering, hospitality, healthcare, manufacturing, information technology, construction, and other industries.
U.S. Secretary of Labor Eugene Scalia met with students, apprentices and employers at the NAW Youth Apprenticeship Career Fair, where more than 60 students from Phelps ACE High School and IDEA Public Charter School met with employer representatives from the construction industry. Hosted by the D.C. Students Construction Trades Foundation, the event gave students a chance to network and explore the skilled trades.
The Department's Women's Bureau hosted a National Summit on Women in Apprenticeship, where more than 200 stakeholders explored challenges and emerging opportunities in recruiting and retaining women in apprenticeship programs. Secretary Scalia, Deputy Secretary Patrick Pizzella, Women's Bureau Director Dr. Laurie Todd-Smith, and the National Restaurant Association Educational Foundation's Susan Crystal-Mansour delivered remarks, followed by a panel discussion with leaders from government, nonprofits, and industry.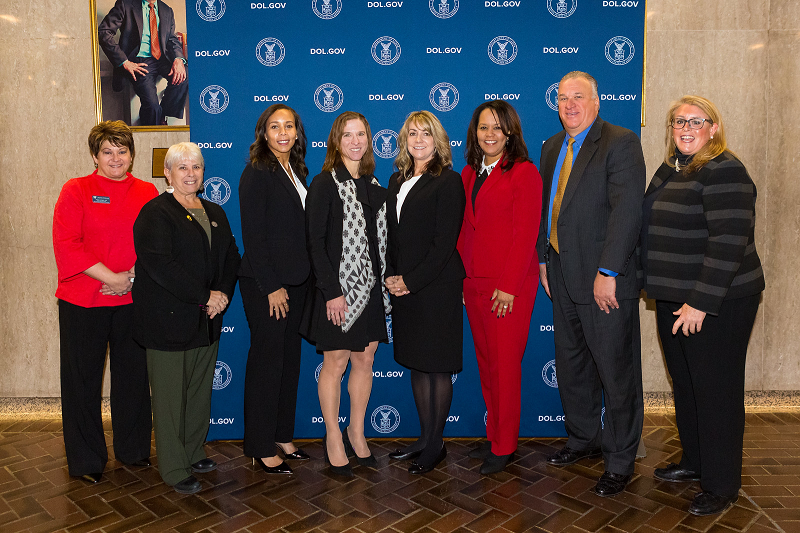 Top apprentices from various building trades were recognized along with the Indiana Careers in Construction Association during a half-time show at an Indiana Pacers Game. Signs in the arena described how apprentices and skilled workers built the Bankers Life Fieldhouse from the ground up, and announcers touted the value of on-the-job training by sharing apprenticeship stats with the crowd. 
During the National Career Academy Coalition Conference in Philadelphia, Diana Elliott, a senior research associate at the Urban Institute, spoke about the new Youth Apprenticeship Intermediary Project funded by the Labor Department that will establish at least 900 youth apprenticeships in 10 key cities across the country. Elliott addressed how youth apprenticeship can fit with the career academy model, which already emphasizes internships and work-based learning.
The School Superintendents Association united nearly 50 school district leaders, community college leaders, and industry leaders from across the United States for a two-day Superintendent Youth Apprenticeship Summit in Denver. Attendees participated in group strategy sessions, received testimonials from youth apprentices and industry leaders, and toured one of the nation's top high school innovation centers.
The Zurich National Apprenticeship Week Summit welcomed 125 Chicago-area high school students to a half-day conference at Zurich North America's headquarters. Students, teachers, and administrators learned about the benefits of apprenticeship, received tips on interview preparation, and heard from current and former apprentices on navigating their first corporate career.
In Virginia, Norfolk Naval Shipyard Apprentice Program participants celebrated their accomplishments in a graduation ceremony. In his keynote address, Rear Admiral William Greene talked about how important the apprenticeship program is to helping the Navy build and maintain a powerful fleet.  
Check out more #NAW2019 highlights here.
We are grateful for our partners' creativity and enthusiasm in spreading awareness about the many ways we're using apprenticeships to prepare a highly-skilled American workforce for the jobs of today and tomorrow.
Are you interested in becoming an apprentice or starting an apprenticeship program? Visit Apprenticeship.gov, the U.S. Department of Labor's one-stop shop to find an apprenticeship, learn how to start an apprenticeship program, and more.
Bronte Wigen is the Deputy Chief of Staff for the Department's Employment and Training Administration.