Tips for Protecting Workers' Safety and Pay This Holiday Season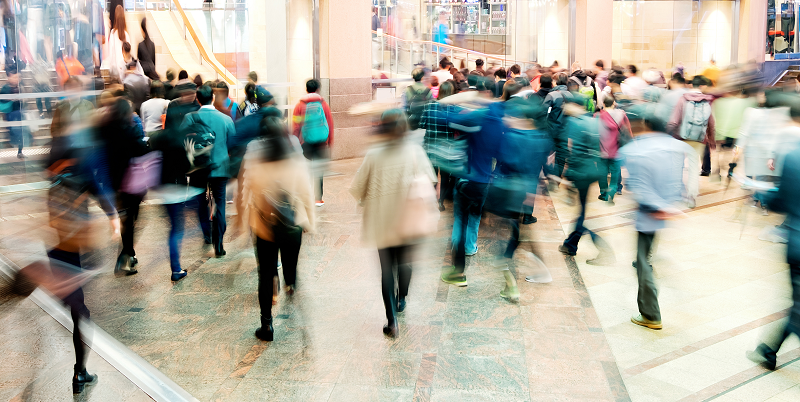 As an increase in hiring for the coming holiday season is upon us, there are a few things to remember to ensure that workers go home safe and healthy at the end of their shift and receive the wages that they've earned.
If you're not familiar with hiring seasonal workers, you should know that employment rules under federal labor law apply to all workers. The U.S. Department of Labor's Office of Compliance Initiatives offers compliance assistance through Worker.gov and Employer.gov, which give an overview of rights and responsibilities regarding federal labor laws, as well as where to go for help. Here are some tips to keep in mind:
Safety and Health Tips
Whether workers are stocking shelves, packing boxes, delivering products, or selling merchandise, it's important to give clear instructions for each task. New or seasonal workers may be unfamiliar with seemingly common tasks. OSHA can help employers and workers understand the requirements to provide

hands-on training for using equipment

, how to recognize hazards, and what to do in an emergency.

All workers – especially young employees and those new to the work environment – need to know they have the right to report safety concerns at any time, without retaliation. Safety takes teamwork, which means everyone needs to know the rules and feel comfortable speaking up. Employers should also know that

certain hazardous jobs are prohibited for young workers

.

Looking for safety information relevant to your workplace? OSHA has plenty of resources for protecting workers, including specific requirements and best practices regarding warehousing, tractor-trailer driving, forklift operation, crowd management, restaurant employment, and other jobs. You can also use our Hazard Awareness Advisor to identify potential safety and health hazards in the workplace. Visit osha.gov/holidaysafety to learn more.
Wage and Hour Tips
Common holiday season labor violations include failing to pay salespeople and cashiers for time spent prepping or closing out a register, requiring stock room and warehouse personnel to work through breaks without compensation, and not providing overtime pay to employees working more than 40 hours in a workweek.

Employers can find

industry-specific resources from the Wage and Hour Division here

, including fact sheets for

retail

and other fields that see a seasonal uptick in hiring.

Earlier this year, we also created

compliance assistance toolkits

to address federal labor laws that apply to restaurants, resorts and hotels, youth employment, and other areas to help employers understand their responsibilities.

Workers employed in temporary or part-time jobs might have questions about their pay, from "Is extra pay required for weekend or night work?" to "When must breaks and meal periods be given?" Our

guide to holiday season employment

with answers to frequently asked questions and where to go for help.
Workers and employers can call the Labor Department's toll-free helpline at 1-866-487-2365 Monday through Friday from 8 a.m. to 8 p.m. Eastern Time. We wish everyone a safe, healthy, and happy holiday season!
Loren Sweatt is the Principal Deputy Assistant Secretary for the Occupational Safety and Health Administration. Cheryl Stanton is the Administrator of the Wage and Hour Division.