National Miners Day: Celebrating America's Miners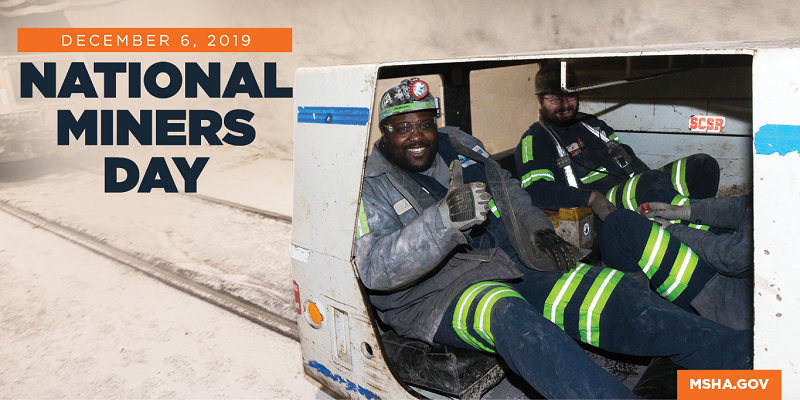 Since America's colonial days, miners have steadfastly toiled to extract natural resources vital to our economy. They have mined the iron that forms our skyscrapers, the coal that fuels our industries, and the materials to pave our roads. Without miners, America would not be the country that it is today.
In 2009, Congress designated December 6 as National Miners Day "in appreciation, honor, and remembrance of the accomplishments and sacrifices of the miners of the nation." At the Mine Safety and Health Administration (MSHA), we aim to accomplish this every day by developing and enforcing safety and health rules for mines, providing technical education to mine operators, and working with industry, labor, and other federal and state agencies to improve safety and health conditions in mines across America.
The Trump Administration remains fully committed to the health and safety of American miners. Since January 2017, MSHA has awarded $31.5 million through our State Grants Program that states have used to provide required MSHA safety and health training to over 500,000 miners and contractors. MSHA continues to award Brookwood-Sago grants to support education and training to help identify, avoid, and prevent unsafe working conditions in the nation's mines. The goal of these efforts is to prevent mining accidents, illnesses, and injuries.
Today, on behalf of MSHA and the U.S. Department of Labor, please join me in saluting the hard work, sacrifice, and dedication of the hundreds of thousands of people who work in more than 13,000 surface and underground mines across the United States.
David Zatezalo is the Assistant Secretary for Mine Safety and Health at the Mine Safety and Health Administration. Follow MSHA on Twitter at @MSHA_DOL.