5 Ways the Department of Labor is Fighting Human Trafficking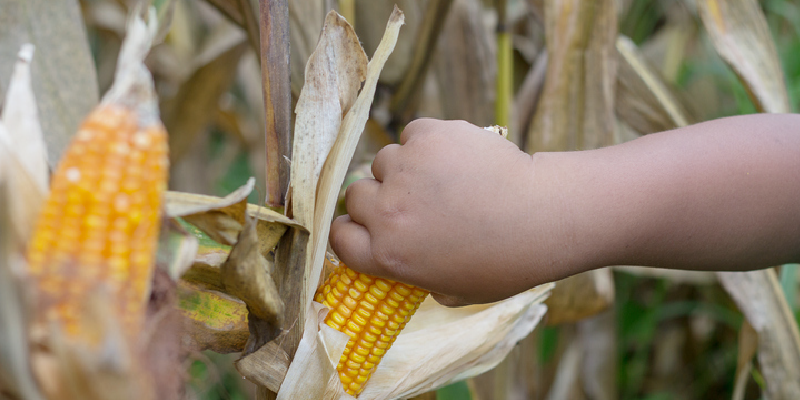 January is National Slavery and Human Trafficking Prevention Month. This year also marks the 20th anniversary of the Trafficking Victims Protection Act, a landmark piece of legislation that established trafficking and related offenses as federal crimes. Recognizing this milestone, here's a look at what the Department is doing to fight this criminal practice, both at home and abroad.
1. Teaming up across the government
To defeat human trafficking on our soil, it's important for various government agencies to join forces. The department works hand-in-hand with interagency Anti-Trafficking Coordination Teams (ACTeams), which streamline federal criminal investigations and prosecutions of human trafficking offenses. In 2018, these efforts led to a 75% increase in defendants charged and a record 526 convictions domestically.
2. Helping survivors
Obtaining employment and access to economic opportunity is a critical part of moving forward for any survivor of trafficking. The Department's Employment and Training Administration leverages its employment and training resources and expertise to help trafficking survivors move on with their lives when they are ready to do so.
3. Securing commitments
We need partners outside the United States to help stop trafficking before it ever reaches our borders. One of the most common ways it manifests is through unscrupulous recruitment practices, including the charging of exorbitant recruitment fees. The Department has secured commitments from Guatemala and Honduras to follow U.S. visa laws and guidelines regarding recruiting workers and prohibitions on charging recruitment fees, a powerful step toward curtailing a trick of this illicit trade.
4. Finding offenders
The Department's Bureau of International Labor Affairs provides important international reporting on child labor, forced labor and human trafficking. Our Sweat & Toil app puts over 1,000 pages of research on these issues in the palm of your hand. Our Comply Chain app helps businesses develop social compliance systems to combat abuses, including human trafficking, in their product supply chains.
5. Providing technical assistance
ILAB is a leading funder of programs to combat international labor exploitation, including human trafficking. ILAB projects have helped reduce labor exploitation in garment factories, brick kilns and cocoa fields around the world.
Martha Newton is the Deputy Undersecretary for International Affairs at the U.S. Department of Labor.