Supporting Workers of All Abilities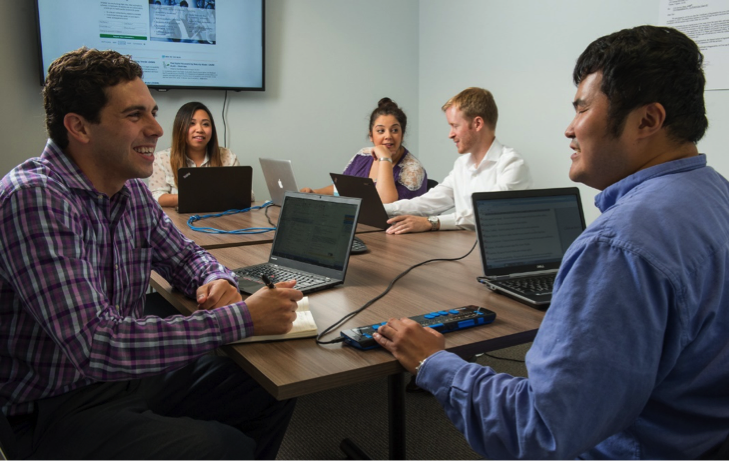 People with disabilities face plenty of challenges in finding and keeping jobs – challenges that keep skilled workers from sharing their expertise and reduce employers' pool of qualified workers. At the Office of Federal Contract Compliance Programs (OFCCP), we're making disability inclusion compliance with Section 503 of the Rehabilitation Act a focus of our enforcement.
The Rehabilitation Act requires federal contractors and subcontractors (meaning those who do business with the federal government) to treat all qualified job applicants and workers equally, regardless of disability, and to take proactive steps to recruit, hire, retain and advance qualified individuals with disabilities.
At this time that the unemployment rate is at a 50-year low and job openings have exceeded job seekers for 20 straight months, job creators must find all pools of qualified talent. While the unemployment rate for Americans with disabilities reached record lows in 2019, there is still progress to be made on disability inclusion in the workplace.
OFCCP is placing a greater emphasis on disability-inclusion obligations for federal contractors and subcontractors to ensure that all individuals who self-identify as disabled receive equal opportunities for employment and advancement in their careers. To that end, OFCCP recently launched Section 503 Focused Reviews, which I am intent on making a lasting priority of the agency.
Our Section 503 Focused Review page provides easy access to best practices, answers to frequently asked questions, sample disability and inclusion programs, and other resources. In the coming months, we plan to expand these resources with additional best practices and by highlighting members of the contracting community who excel in meeting their responsibilities under Section 503 and exemplify the spirit of disability inclusion.
Federal contractors should also review our Technical Assistance Guides, which help contractors meet their legal requirements and responsibilities for equal employment opportunity by preventing violations before they occur. The guides address several key objectives:
Understanding legal obligations under the laws enforced by OFCCP;

Complying with federal equal employment opportunity (EEO) laws;

Implementing the Standard Federal EEO Construction Contract Specifications;

Developing written affirmative action programs; and

Preparing for an OFCCP compliance evaluation.
Make sure to check out OFCCP's compliance assistance guides online at dol.gov/ofccp/CAGuides. You can also join our Contractor Assistance Portal to ask questions and find answers to common questions equal employment opportunity obligations for federal contractors. We look forward to helping you achieve all of your EEO goals.
Craig Leen is the Director of the Department's Office of Federal Contract Compliance Programs.