Keeping America's Miners Safe on the Job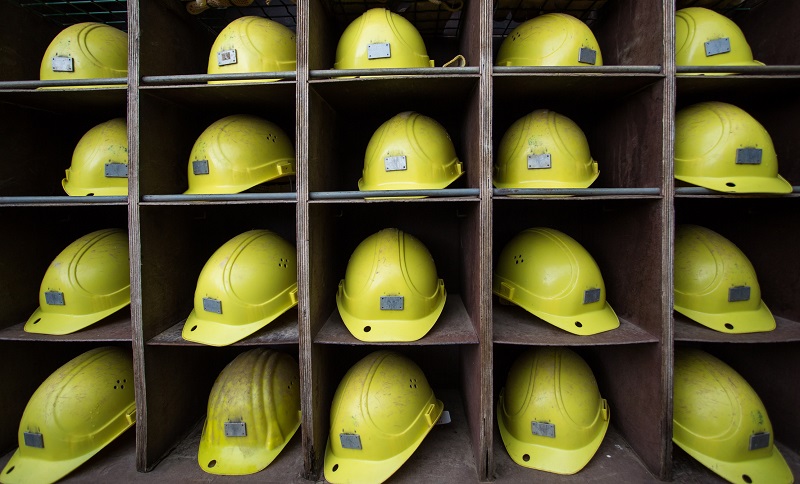 The mission of the Mine Safety and Health Administration is clear: To prevent death, illness, and injury from mining, and promote safe and healthful workplaces for U.S. miners.
We know that it takes both robust enforcement efforts as well as extensive training and education to keep miners safe. In fiscal year 2019, we enhanced our compliance assistance efforts, focusing strategically on spikes in particular causes of mining accidents.
For example, following three mobile equipment fires that resulted in one fatality and one serious injury, we launched a Fire Suppression System Initiative to inform operators and miners of potential hazards. We examined all 4,288 pieces of mobile equipment currently in use with such systems for compliance but did not issue citations unless they remained unremedied at the next inspection. Compliance assistance specialists from the agency's Educational Field and Small Mine Services emphasized the importance of fire suppression safety at 617 mines that collectively employ 32,000 miners.
About half of all U.S. mining fatalities in recent years – including 13 of the 27 fatalities in 2018 – were due to accidents involving powered haulage. That classification includes mobile equipment, conveyor systems, and anything else under power that hauls people or materials. We've made preventing powered haulage accidents a priority, focusing on mobile equipment at surface mines, seat belt usage and conveyor belt safety.
During a six-week period spanning August and September, three miners died in electrocution accidents, with another two close calls that resulted in injuries. On September 23, MSHA launched a special campaign to educate miners on the types of procedures that could have prevented these accidents, such as locking and tagging out equipment and using appropriate personal protective equipment. So far, we have taken this message to over 5,000 mines.
Beyond responding to specific issues, we conduct compliance assistance visits to identify potential violations without proposed monetary penalties. Last year, our inspectors made a point to conduct these visits at new mines, mines about to reopen after going on intermittent status, and new facilities/equipment at an existing mine, where this kind of proactive approach can have the most impact.
MSHA also briefs around 300-400 stakeholders quarterly through online conferencing to highlight our safety initiatives and discuss how the previous quarter's fatalities could have been prevented through best practices and advanced technologies.
Additionally, we provide training materials, guidance and tools on our website. We updated our Mine Data Retrieval System in 2019 to simplify the process for operators and others to access key data points and compare the safety of their mines with industry standards. Operators can use MSHA's Monthly Monitoring Tool and a Significant and Substantial Rate calculator to assess their risk of entering Pattern of Violations (POV) status. In the past five years, no mine has met the criteria for this penalty.
Finally, we continue to award grants that support education and training. We were able to increase our grants by $150,000 in 2019. Since January 2017, we've awarded $31.5 million through our State Grants Program that has helped provide required MSHA training to over 500,000 miners and contractors.
We will continue to work hand-in-hand with industry, labor, and other government agencies to ensure all miners go home safe at the end of their shifts. Have a question about mine safety or health requirements? Email us at AskMSHA@dol.gov or call 202-693-9400. Mine accidents and hazardous conditions can always be reported anonymously by calling 1-800-746-1553 or online through our hazardous condition complaint system.
David Zatezalo is the Assistant Secretary for Mine Safety and Health at the Mine Safety and Health Administration. Follow MSHA on Twitter at @MSHA_DOL.