How to Become a Standards Recognition Entity for Industry-Recognized Apprenticeship Programs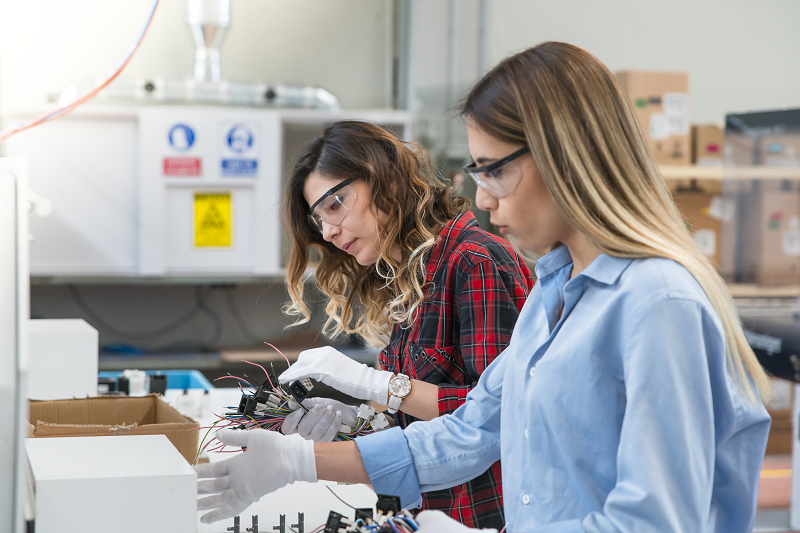 During these challenging times, the U.S. Department of Labor remains committed to fulfilling critical workforce needs and addressing the workforce-related impacts of the COVID-19 public health emergency. Now more than ever, it's imperative to use innovative workforce development strategies that meet the needs of our changing economy.
On May 11, 2020, the Department of Labor launched the Industry-Recognized Apprenticeship Program (IRAP), which offers a new approach to apprenticeship and provides American employers and workers with increased flexibility necessary to respond to their evolving needs. This industry-driven option can help employers develop a pool of workers with the right skills and lets workers earn a paycheck while developing skills for a new career.
Building on the successful and long-standing Registered Apprenticeship model, these high-quality apprenticeship programs are validated by Standards Recognition Entities, also known as SREs. SREs are industry and workforce leaders that have been approved by the U.S. Department of Labor to recognize IRAPs in their industry. Becoming an SRE offers a unique opportunity to provide direction to employers, educators, and the workforce system while helping to set the standard for successful training models like apprenticeships. SREs will maintain both quality and flexibility to meet the needs of industry, help close the skills gap, and improve our economy when our country needs it most.
Who can apply to be an SRE? Organizations such as trade, industry and employer organizations, companies and other corporate entities, educational institutions, state and local government agencies or entities, nonprofit organizations, unions, joint labor-management organizations, certification and accreditation bodies, or a consortium or partnership of organizations are eligible and encouraged to apply.
Interested in becoming an SRE? Take the following steps:
1) Become familiar with the IRAP model by reviewing the final rule, the IRAP fact sheet, and frequently asked questions.
2) Learn more about the criteria, roles, and responsibilities of an SRE by reviewing the SRE fact sheet and the recording of the IRAP webinar for prospective SREs.
3) Identify the industries, occupations, and geographic areas for which you envision serving as an SRE. Consider convening employers and other organizations to assess their most immediate workforce development needs as well as the services required in each of these areas to scale up IRAPs.
4) Begin to document or develop the plans of action, policies, structures, and key partnerships that will form the basis for a successful SRE application.
5) Review the pre-application checklist to ensure you have all of the required documentation.
6) Submit your application to the U.S. Department of Labor for recognition using the online SRE application portal. Once you enter the portal, you'll be asked to create an account that will allow you to start, save, and update your application as needed.
Staff from the Department's Office of Apprenticeship are located across the country and are available to help if you have any questions. We have also developed an SRE application technical assistance guide to help you with creating an account, uploading documents, and submitting your application. Technical questions about the application portal can be submitted online or emailed to irap@dol.gov.
American workers need access to effective training to secure good jobs in a changing workplace and labor market, and employers need access to workers with the skills to help them grow and compete. Strategies like the IRAP model that are innovative, flexible and responsive will be essential to addressing the workforce needs of today and tomorrow.
Cierra Mitchell is the division chief for the Division of Industry-Recognized Apprenticeship in the U.S. Department of Labor's Office of Apprenticeship.