6 Tips to Keep Workers Safe in the Heat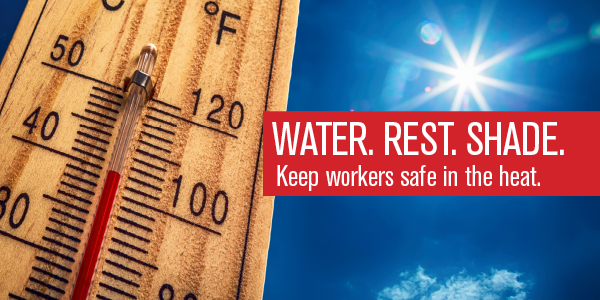 With the first day of summer (June 20) right around the corner, forecasters are calling for above-average heat in some parts of the country and scorching temperatures in July and August. The Occupational Safety and Health Administration has resources to help workers and employers stay safe as it heats up.
Here are six things to keep in mind as you prepare for a hot summer:
Learn more about how to prevent heat illness and find resources for your workplace in English and Spanish. Workers and employers who have questions or concerns about workplace safety can contact us online or by phone at 1-800-321-6742 (OSHA).
Loren Sweatt is the Principal Deputy Assistant Secretary for the U.S. Department of Labor's Occupational Safety and Health Administration. Follow OSHA on Twitter at @OSHA_DOL.
Editor's note: Looking for resources related to COVID-19? Find guidance and learn more about OSHA's response to the coronavirus at www.osha.gov/coronavirus.