Understanding the Fair Labor Standards Act: Tools for Workers and Employers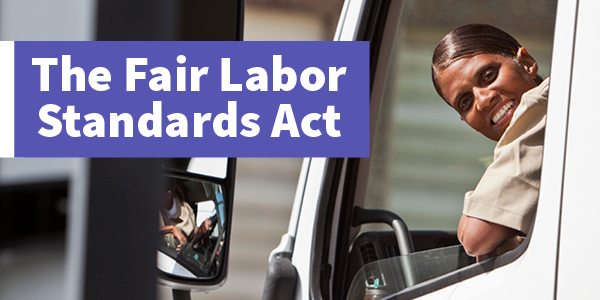 For 82 years, the Fair Labor Standards Act (FLSA) has protected America's workers by establishing minimum wage, overtime and child labor standards. While many current occupations of American workers didn't exist when the FLSA was signed on June 25, 1938, the law is still a critical tool for ensuring workers receive the pay they earned and creating a level playing field for employers to compete.
The U.S. Department of Labor's Wage and Hour Division enforces the FLSA and provides many resources that help workers and employers understand their rights and responsibilities under the FLSA. Here are a few everyone should know:
Workers
Employers
Child Labor
Our

YouthRules!

website is a one-stop shop for information and resources on federal child labor rules under the FLSA, providing clear guidance to teens, parents, educators and employers.

Our

fact sheets

provide helpful information on child labor rules in specific industries and activities.

Our interactive online resources such as the

elaws Advisors

help employers evaluate their compliance with and better understand the FLSA's child labor requirements.
We invite both workers and employers to call us at 1-866-487-9243 or contact us online for confidential assistance on the FLSA and other federal wage and hour laws, including new paid leave protections related to the COVID-19 outbreak.
Cheryl Stanton is the Administrator of the U.S. Department of Labor's Wage and Hour Division.