Hurricane Preparedness: Is Your Workplace Ready?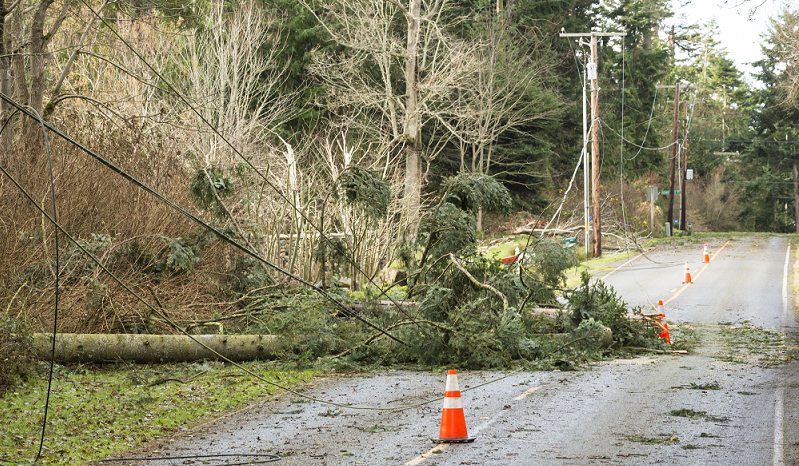 Forecasters predict the 2020 Atlantic hurricane season will be more active than usual and the Pacific Hurricane season is already active. Now is the time to prepare for severe weather and hurricanes. The Occupational Safety and Health Administration (OSHA) has resources to help ensure workers and employers have the necessary equipment and know-how to stay safe when a hurricane occurs.
Planning Before, During and After a Storm
Employers need to have a plan in place and ensure workers know to execute it. Plans should include proper places to take shelter, policies to ensure all workers are accounted for and procedures to address on-site hazards. Here are some things you can do to prepare:
Determine your risk. Hurricanes can bring many risks to coastlines and inland areas, including storm surges, flooding, tornadoes, rip currents and strong winds. Find out what types of wind and water hazards could happen in your area, then begin preparations to handle them.
Develop an evacuation plan. Before a severe weather emergency occurs, determine if you work in a hurricane evacuation zone, and identify where to go and how to get there. Keep a copy of your plan in a safe place where you can access it in an emergency.
Maintain a personal protective equipment (PPE) or supply kit. Assess your workplace hazards, select, train and ensure workers use appropriate PPE. Create an emergency kit with items such as gloves and eye protection, batteries and chargers, and flashlights. If you need to seek public shelter, the Centers for Disease Control and Prevention recommends bringing at least two cloth face coverings for each person and, if possible, hand sanitizer due to COVID-19.
Stay aware. Listen to your local weather forecasts and warnings, and follow instructions issued by local officials. Check the websites of your local 

National Weather Service office

 and

emergency management office

. Find out what type of weather emergencies could occur and how you should respond. If evacuation orders are issued, leave immediately.
Evaluate and monitor exposure to hazards. After a severe weather emergency or hurricane, evaluate the work site to identify if safety or health hazards are present, including; fall, electrocution, noise, cut/laceration hazards; high ambient temperatures; hazardous substances; or infectious materials. Drive only if necessary, and avoid flooded roads and washed-out bridges.
Keeping Workers Safe
Following a hurricane, work conditions can change drastically. Workers may be exposed to serious electrical hazards, fallen trees and debris, mold, and carbon monoxide. Follow these tips to help keep them safe:
Generators – Use gas- and diesel-powered generators outdoors to prevent exposure to carbon monoxide—a colorless, odorless, poisonous gas.
Electrical – Keep a safe distance from downed or damaged power lines. Trained electrical utility workers must perform repairs.
Downed Trees – Wear protective gloves, and foot, eye, hearing, head, and fall protection when using chainsaws and chippers to clear downed trees.
Chemical/Biological Hazards – Wash hands with soap and clean water, and wear protective clothing, goggles, gloves, and boots to avoid contamination.
The Atlantic hurricane season runs from June to November and peaks between August and October. The Pacific hurricane season runs May 15 through November. Visit OSHA's Hurricane Preparedness and Response page for more information on protecting workers from severe weather events.
Loren Sweatt is the Principal Deputy Assistant Secretary for the U.S. Department of Labor's Occupational Safety and Health Administration. Follow OSHA on Twitter at @OSHA_DOL.
Editor's note: OSHA and the National Oceanic and Atmospheric Administration's National Weather Service work together to help employers and workers prepare for and respond to hurricanes. Workers and employers can find additional resources below: