New Youth Grants Provide an On-Ramp to Critical Job Skills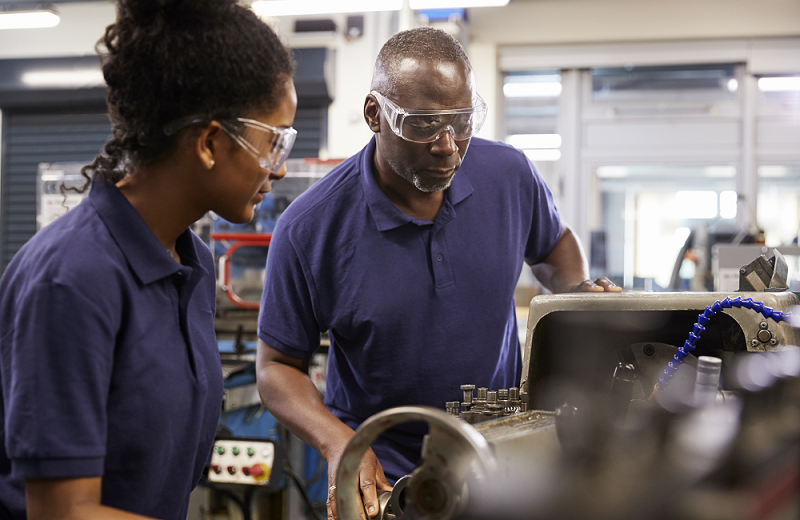 Thanks to the U.S. Department of Labor's new Youth Apprenticeship Readiness grants, thousands of underrepresented young people will be able to receive job training while earning a paycheck through apprenticeships in new and non-traditional occupations, as well as expanded apprenticeship programs in traditional fields.
This week the Department awarded more than $42 million in Youth Apprenticeship Readiness grants to 14 organizationsthat will support 7,304 young people ages 16-24 years, in-and-out of school, in new or existing Registered Apprenticeship Programs (RAPs). Another 6,709 will be enrolled in pre-apprenticeship or similar programs to prepare them for RAPs. Some of the industries represented include advanced manufacturing, computer programming, health care, financial services and the construction trades.
Each grant was awarded to the lead organization of a youth apprenticeship partnership that includes representatives from business and industry. These partners will develop new RAPs or expand existing programs, and they will directly engage with educational entities – including traditional, alternative, and non-traditional schools – as well as programs that serve out-of-school youth, school boards, workforce boards, employers, workforce partners, and other apprenticeship intermediaries.
This grant program supports the President's Executive Order on Expanding Apprenticeships in America and the Department of Labor goals to expand access to youth apprenticeships, promote pre-apprenticeship programs, and develop a strong youth apprenticeship pipeline. We look forward to partnering with the grantees to help ensure these young people have what they need to succeed as they embark on a new career path.
Visit Apprenticeship.gov to learn more about the Department's broader efforts to connect career seekers with apprenticeship opportunities, and expand apprenticeship into new sectors and industries.
Megan Baird is a division chief in the U.S. Department of Labor's Office of Apprenticeship.