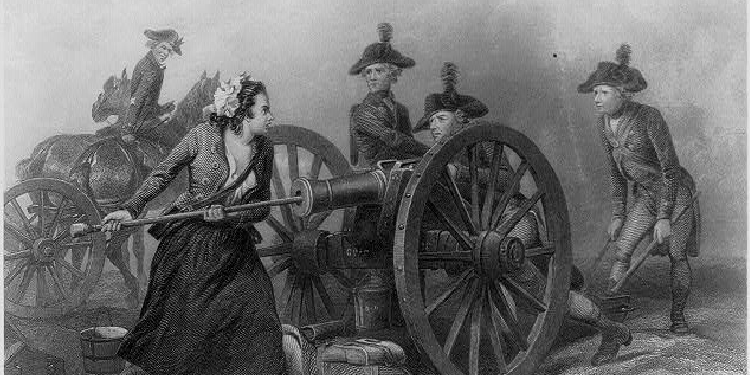 On the eve of the American Revolution in March 1776, as the 13 colonies were preparing to declare independence from Great Britain, Abigail Adams wrote to her husband to "remember the ladies, and be more generous and favorable to them than your ancestors."
On this Independence Day, we are "remembering the ladies" of the American Revolution, and honoring the American women who continue to pursue a more equitable and opportune future.
The economic, political and military support of American women was critical to the success of the Continental Army and its pursuit of independence.
Throughout the colonies, Daughters of Liberty like Sarah Bradlee Fulton famously led boycotts of British goods and helped produce domestic products to replace them.
Many women provided critical support to the Continental Army by washing and mending uniforms, cooking, and nursing the sick and wounded. Some women even defied law and convention to join the battles. Anna Maria Lane fought alongside her husband during battle and is the only known woman in Virginia to have served as a soldier during the American Revolution. Deborah Sampson disguised herself as a man to enlist in the 4th Massachusetts Regiment. When Margaret Cochran Corbin's husband died in the Battle of Fort Washington, she took his place operating the cannon.
Women supported the war with their words as well. When General George Washington reported a serious shortage of food, clothing, compensation, and weaponry, Esther De Berdt Reed wrote "The Sentiments of an American Woman" to rally support. The Ladies Association of Philadelphia formed in response and raised $300,000 for the Continental Army. Phillis Wheatley, a former slave, published well-received poems advocating for independence and supporting General Washington.
Today, women make up 10-20% of the main branches of the U.S. military, and trailblazing women continue to support American liberty in many ways: advocating for equality, contributing to the nation's economy, and sharing their talents in support of the nation's well-being. This year, in particular, we are grateful to the women employed as public health officials, vaccine researchers, and healthcare professionals for their efforts to protect Americans from the coronavirus pandemic. 
This year, which marks the 100th anniversary of both the Women's Bureau and the 19th Amendment, which granted most American women the right to vote, we continue to rely on the care and commitment of women workers. In the Women's Bureau, we are proud to represent working women, and thankful for the women of the past, present, and future who help our nation fulfill the values of the Declaration of Independence.
Laurie Todd-Smith, Ph.D., is the Director of the U.S. Department of Labor's Women's Bureau.