The Importance of Child Care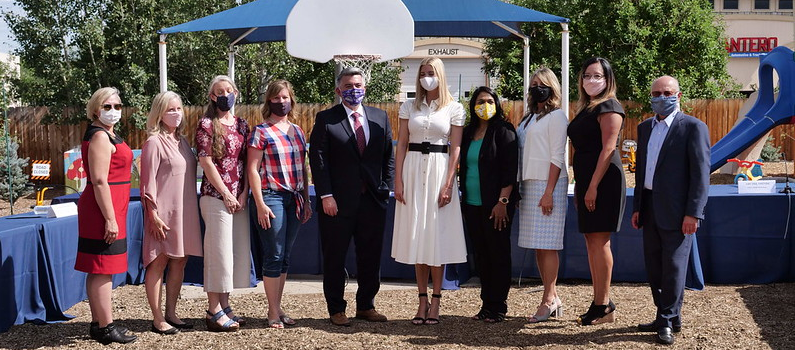 Last month, I was proud to join Advisor to the President Ivanka Trump as we toured Bright Beginnings Learning Center in Colorado. It was an excellent opportunity to see firsthand how the availability of safe, high-quality child care was making a difference in the lives of our youngest Americans, and also how it enables the parents of small children and infants to provide for their families, especially now.
In response to the pandemic, President Trump signed into law a more than $3 billion increase in Child Care and Development Block Grants as part of the Coronavirus Aid, Relief, and Economic Security (CARES) Act – a section of the bill that the Women's Bureau helped draft.
According to a brief released by Child Trends in June, 44 states and the District of Columbia are using CARES Act funding to continue paying child care providers who accept subsidies during this period of closures or low attendance. Thirty-one states and the District are providing additional funding to child care providers who offer care to children of essential workers, and 32 states are using the CARES Act funding to waive or cover part of child care tuition that families may otherwise be required to pay.
At the child care facility, I had the privilege of highlighting the importance of safe, high-quality child care access for the 25.3 million mothers and 26.8 million fathers with children under 18.
As mothers and fathers return to the workplace or continue to work in essential jobs, child care access remains an important issue. In the coming months, the Women's Bureau will be working to expand access to child care by addressing regulatory barriers keeping employers from providing child care as a benefit and calling attention to regulatory barriers inherent in pending legislation that will prevent new child care businesses and many private businesses from accessing state-administered support.
The Women's Bureau continues to make the well-being of women workers our priority, and in that mission, increasing access to child care will be our No. 1 issue going forward.
Laurie Todd-Smith, Ph.D., is the Director of the U.S. Department of Labor's Women's Bureau. To learn more about the Women's Bureau, visit www.dol.gov/wb or follow us on Twitter.