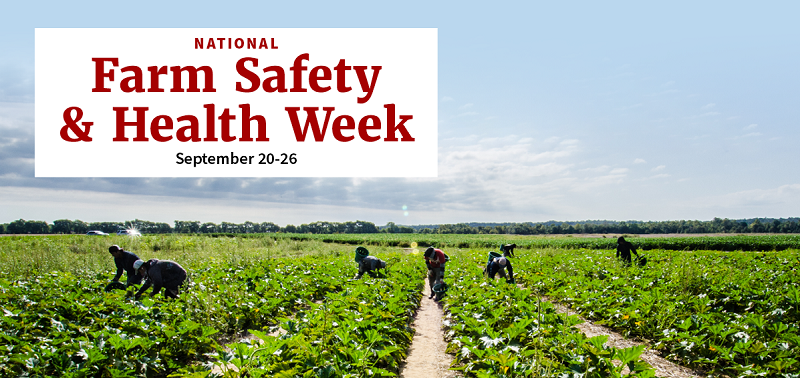 America's hardworking farmers provide food security for our citizens. Many of our meals, clothes and medicines are made with homegrown products. Agriculture employs millions of Americans, and that work involves some unique challenges. The storage silos, heavy equipment and chemicals that are necessary for agricultural work can be dangerous, which is why the Occupational Safety and Health Administration (OSHA) encourages all agricultural workers to be aware of potential hazards and how to avoid them.
Farm Safety and Health Week, observed every year during the third week of September, provides an opportunity to reflect on practices to keep agricultural workers safe and healthy all year round.
OSHA has guidance on avoiding hazards related to agricultural operations, including grain bins and silos, hazardous equipment, extreme heat, and pesticides. This year the agency also released tips on reducing the risk of contracting COVID-19, including:
Staying 6 feet or more away from other people, if possible.

Wearing a cloth face covering and gloves.

Washing your hands often with soap and water, or using hand sanitizer.

Avoiding sharing tools, if possible.

Disinfecting tools before and after using them.
Public service announcements are available in English and Spanish to raise awareness about farmworker safety.
Workers in every industry have the right to a safe and healthy workplace, and the right to report unsafe working conditions at 1-800-321-6742 or osha.gov/workers.
Loren Sweatt is the Principal Deputy Assistant Secretary for the U.S. Department of Labor's Occupation Safety and Health Administration. Follow OSHA on Twitter at @OSHA_DOL.