3 Resources for Balancing Work and Family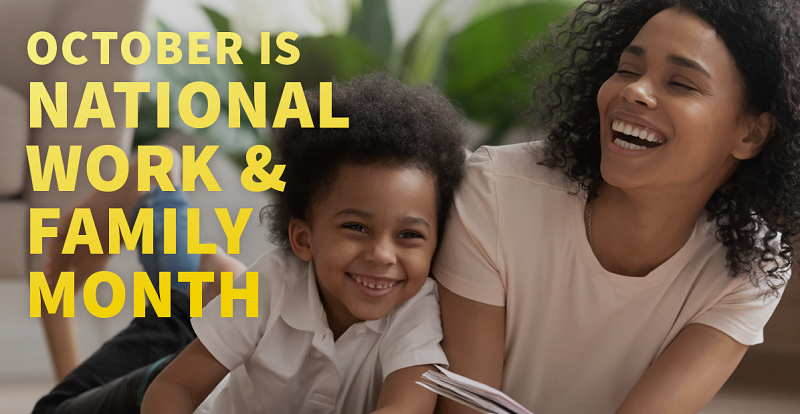 During National Work and Family Month this October, we are highlighting Wage and Hour Division resources that can help you succeed at work while taking care of yourself and your family. Here are three everyone should know about:
1. The Fair Labor Standards Act includes protections for most nursing mothers, specifically, the right to reasonable break time to express breastmilk for one year after a child's birth and having a place to do so that is free from intrusion.
2. The Family and Medical Leave Act entitles eligible employees of covered employers to take 12 weeks of unpaid, job-protected leave in a 12-month period for specific family and medical reasons. This includes the birth or adoption of a child, your own serious health condition, or the need to care for a spouse, child or parent with a serious health condition. If you're caring for a covered military member, you may have additional protections under the FMLA.
3. Many Americans affected by the coronavirus outbreak are eligible for paid leave through the Families First Coronavirus Response Act. If you work for a private employer with fewer than 500 employees, or a public employer of any size, you may be eligible for paid sick leave and/or paid family leave for coronavirus-related reasons such as being ordered by a healthcare provider to quarantine or caring for a child whose school or child care center has closed due to the pandemic. Use our online tool to find out if you qualify.
The flexibilities provided by these three laws are critical right now for essential workers and those heading back to businesses that are reopening. We also know that employers benefit from these flexibilities, which help them retain a skilled workforce.
For confidential assistance on federal wage and hour laws, workers and employers can call us at 1-866-487-9243 or contact us online.
Cheryl Stanton is the Administrator of the U.S. Department of Labor's Wage and Hour Division. Follow the Wage and Hour Division on Twitter at @WHD_DOL.