Setting the Story Straight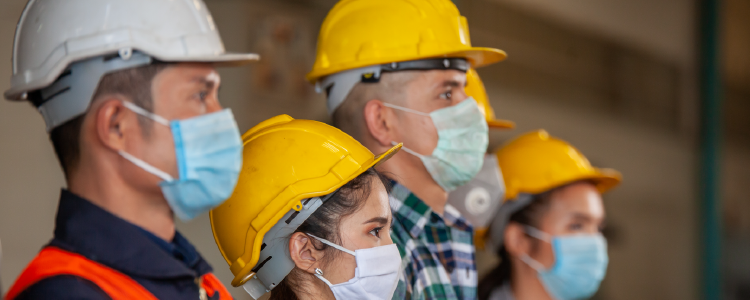 This week the Assistant Secretary of Labor for the Office of Public Affairs Bob Bozzuto submitted a letter for the Department following an article about Secretary of Labor Scalia and the efforts of the Department that was published by The New Yorker Magazine on Monday, October 19. Despite having published a 7,000-word, error-ridden article about Secretary Scalia and the Department, the editors did not respond to multiple requests to have the short letter published as a response. Assistant Secretary Bozzuto's letter is below.
Contrary to Eyal Press's error-ridden account, the U.S. Department of Labor has taken a comprehensive and vigorous response toward COVID-19 under Secretary Eugene Scalia.
Press writes that OSHA "has issued just two citations under the General Duty Clause" for workplace exposures to COVID-19. OSHA has cited more than [at the time] 85 establishments for COVID-19-related violations, including hospitals, meatpacking plants, and nursing homes, with more to come.
Relying on former Obama Administration officials, Press suggests that Secretary Scalia has been "invisible" on the subject of COVID-19, that he has never even "mention[ed]," OSHA, that the Department has not issued press releases regarding its COVID-19 citations, and that OSHA personnel are not "do[ing] anything." All of this is false: Secretary Scalia has spoken regularly about COVID-19 and OSHA protections, including in a White House podium briefing, numerous national television appearances, and in speeches reinforcing to employers that OSHA will take enforcement action as necessary. OSHA has investigated more than 10,000 COVID-19-related complaints, and as it has issued citations, it has issued press releases identifying every company cited. OSHA also is investigating retaliation allegations, as Secretary Scalia emphasized in his podium briefing and other speeches. The percentage of COVID-19 retaliation complaints that Press suggests were not fully investigated is comparable to the number of whistleblower complaints overall that, for jurisdictional or other legal reasons, do not proceed to a full investigation.
Mr. Press suggests that Secretary Scalia should have recused himself from the Labor Department's "fiduciary" rulemaking, but fails to disclose that Department ethics officials and the Office of Government Ethics both cleared him to participate. And while Press states that Secretary Scalia spoke to one of his former law partners about the Department's case against Oracle, that is false, and Oracle is not even represented by Secretary Scalia's former firm in the case. Press faults Secretary Scalia for allegedly being willing to settle the Oracle case for between $17 to 38 million. (At trial, the Department lost the case and recovered $0.) Press fails to mention that the largest settlement in any Labor Department discrimination case is approximately $14 million, and the most it has recovered at trial is less than $7 million.
The Department of Labor under Secretary Scalia's leadership will continue to vigorously enforce the laws it administers.
Bob Bozzuto is the Assistant Secretary of Labor for the Office of Public Affairs.