Driving Change: An Interview with Art Silvas on the State of our Trucking Workforce.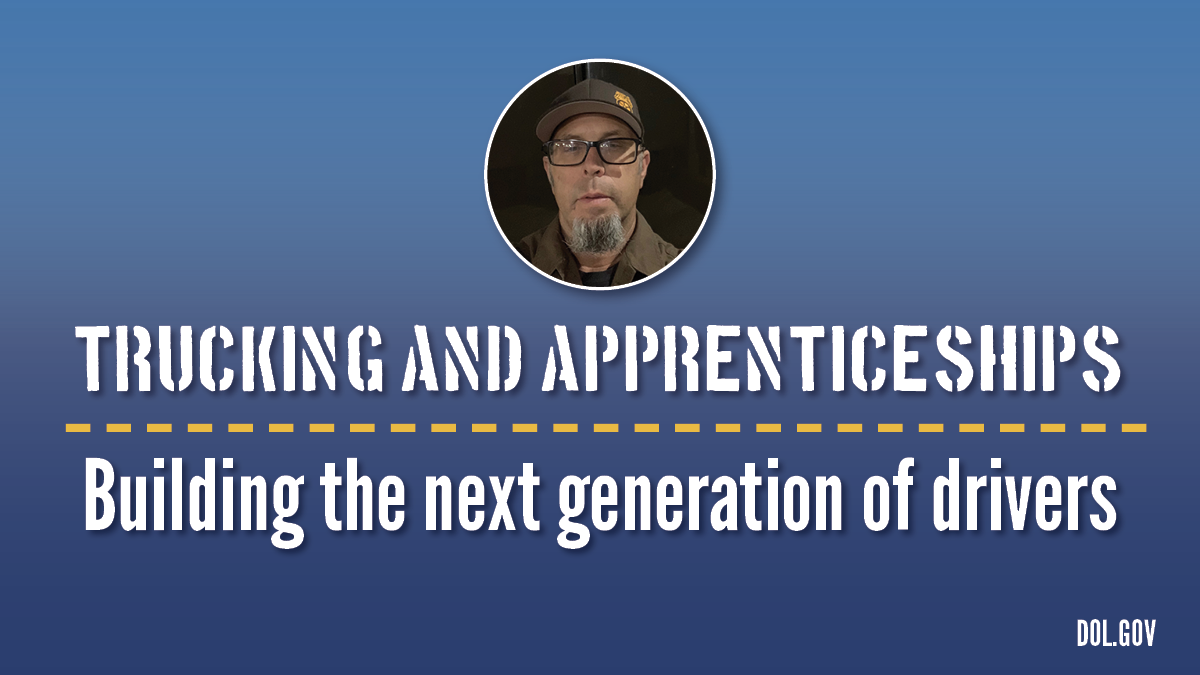 The trucking industry plays a vital role in the U.S. supply chain, but longstanding recruitment and retention challenges in their workforce have made it challenging to meet today's historic demands on the trucking industry.
That's why the Biden-Harris Administration took action by proposing a clear set of steps to support drivers and a next-generation trucking workforce. Recently, Deputy Labor Secretary Julie Su hosted an online listening session with members of the International Brotherhood of Teamsters to discuss strategies for improving trucking job quality, and for retaining and recruiting drivers. 
We caught up with Art Silvas, a Teamsters Local Union 986 union steward and UPS Driver in Santa Maria, California to ask him more about his driving job and how our administration can support the trucking workforce. 
What has your experience been as a union truck driver?  
Well, most union driver jobs like mine include better benefits that cover us and our families. 
I had a non-union driver friend who said he used to deliver at the same spot every day and didn't get much out of it. They had to pay for their own fuel out of pocket or pay for maintenance and they just don't get the weekend. Unreliable pay and bad hours make people leave the job.  
 
But as far as my experience, my pay and benefits are better. I can buy a house with my better income, and I can raise a family with my benefits. When we had kids, my wife didn't have to get right back to work. She liked to, but didn't need to, and chose to focus on raising our daughters when they were younger. My girls were around 12 or 13 years old before she went back to work. It's something that we wouldn't be able to do otherwise. 
What was your path to becoming a driver? 
I applied to be a driver at UPS when I was 19. Everyone started at part-time, and as you built seniority you got bumped up for more opportunities. And when a full-time job opening comes up, you move into that full-time. 
But that track is a lot faster now than it used to be. We only have around 10, maybe 12, full-time jobs available for about 400 workers. Not a lot of people, and they need more time to learn and build up that seniority like I did. It's experience. The company I started with had their own instructors and paid for our training. The first week was unpaid, but as we trained the company started paying us. If you fail once, you go back to your job and try for another shot at six months. As a union employee, you're going to consistently get more opportunities to learn and try. 
What are the challenges the driving workforce faces?
I've been lucky, I haven't really had a bunch of challenges because of our union contract. But I know that for others, it's just not the same. I have friends that don't get paid enough. They don't get paid for the time when they load their trucks, they don't get paid for the work in between driving times
You, as union drivers, get paid for that time. My dad was a Teamster too but when he started out, he wasn't. I learned all this from him, and he pushed me in the right direction. I didn't have to get a degree or anything like that, I got trained and worked hard.  
How can the Biden-Harris administration better support the trucking industry's workforce?
I started in 1984 and know I can retire with good benefits and health care that covers my family. We need more jobs like that. It's good the Biden administration is trying to do that. And we need policies that help non-union carriers or just non-union workers organize. It helps a ton. Some of these companies use anti-union tactics and some carriers don't get the same opportunities or advantages we get in a union. We don't have the same level playing field but unions can change that. And you're going to have a better pension, better health care and other benefits.