Job Corps Student Graduates to Smooth Plastering Career
Job Corps graduate and current plastering apprentice Caleb Matheny has taken an unconventional path in his quest to learn and ply a trade in the United States. His family moved to a small village in Romania to serve as missionaries when he was only a month old, and he grew up in the shadows of Dracula's castle in the Transylvanian Alps.
Like all of his siblings, Caleb moved back to the United States when he turned 18. After attending Heartland Baptist Bible College in Oklahoma City, Oklahoma, he bounced around several jobs in California and Washington and couch surfed at friends' and families' houses. But he longed for a fulfilling career. That's when a friend told him about Job Corps and encouraged Caleb to enroll at the Tongue Point Center in Astoria, Oregon.
Caleb focused on the plastering vocation in the career technical training program and graduated within a year. Shortly after, one of his Job Corps instructors helped him get a job with a San Francisco company as a plasterer's apprentice earning $35 an hour.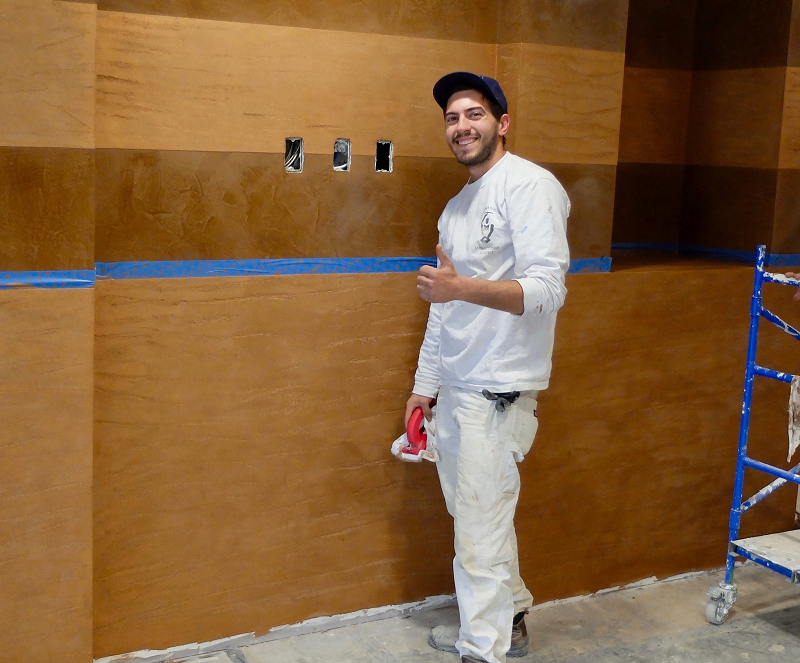 Caleb credits the Job Corps program with giving him the confidence to succeed, including "soft" skills like punctuality, dressing appropriately for work and using professional language while on the job.
He particularly enjoys refurbishing historical buildings. One of his career highlights to date includes working on the San Francisco War Memorial Opera House. Now 25, Caleb will soon graduate from his apprenticeship program and officially begin as a journeyman in what he hopes to be a long career in plastering.
Looking back, he still heeds the advice provided by one of his instructors at Tongue Point: "Always get along, find fellowship with others and learn from them," Caleb says. He adds it also doesn't hurt to always set your lines and marks properly, measure accurately and keep your workplace clean.
Editor's note: Job Corps trains more than 60,000 students at 126 centers in all 50 states. Interested in more information? Visit jobcorps.gov or call 800-733-5627. 
The "DOL Working for You" series highlights the Labor Department's programs in action. View other blog posts in the series here.
Leo Kay is the regional director of public affairs for the department in San Francisco.