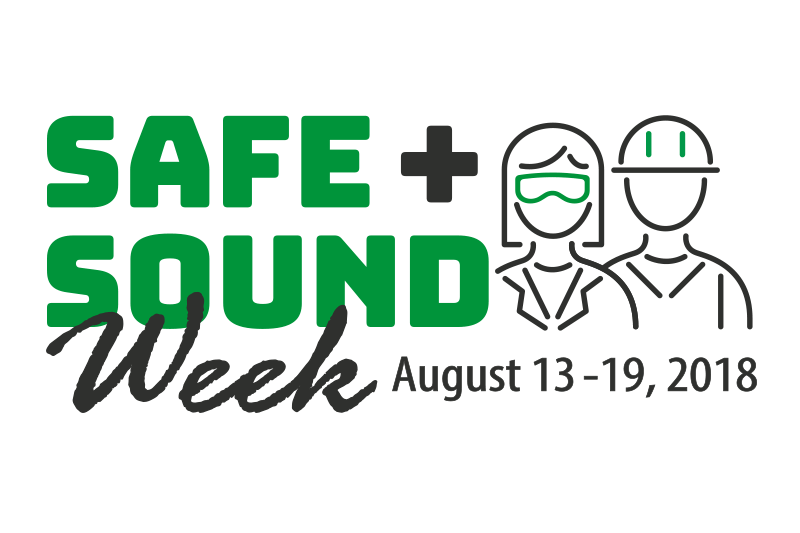 Across the United States this week and around the world, over 200 organizations – including small businesses, non-profits, and our armed forces – are set to participate in the Occupational Safety and Health Administration's (OSHA) Safe + Sound campaign (Safe + Sound), an initiative to raise awareness of effective workplace safety and health programs.
Through work-based discussions and activities, Safe + Sound provides an opportunity to demonstrate a strong commitment to safety and to participate in a dialogue focused on finding solutions to workplace safety and health issues. There is a range of ways organizations can participate in Safe + Sound. The 1,800 events worldwide include safety webinars, toolbox talks, roundtable discussions, and more.
Outreach efforts such as Safe + Sound, along with enforcement and compliance assistance, reflect the Trump Administration's strong commitment to protecting the health and safety of American workers. In addition to the critical goal of preventing workplace injuries and illnesses, establishing a culture of workplace safety benefits job creators and workers by:
Increasing worker satisfaction: Safety-conscious job creators can help workers stay engaged in their work, which can lead to other benefits, such as reduced absenteeism, increased productivity, and improved employee retention.
Improving productivity: By preventing accidents, workers can stay safe and businesses can maintain economic outputs and avoid damage to equipment or facilities.
Reducing costs: Companies spend $1 billion per week on workers' compensation, which is money that could be invested in improving safety measures, growing businesses, and creating jobs.
For more information about Safe + Sound, please visit www.osha.gov/SafeAndSoundWeek.
Loren Sweatt is the Deputy Assistant Secretary for Occupational Safety and Health.