Former Psychiatric Hospital Became Worksite of Horrors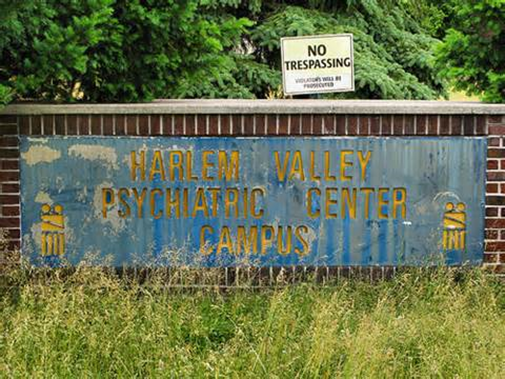 Lee este artículo en español.
There's an old, abandoned state mental hospital called the Harlem Valley Psychiatric Center in Dover, New York, about one and a half hours north of New York City. Everyone who lives in the area knows the stories about it being haunted. What few knew was that it was a site of real horrors for a number of workers in 2013. A few days before Halloween, the
Occupational Safety and Health Administration
went to check out the old hospital complex − which was being transformed by Olivet Management into a college – after receiving a complaint. What investigators found was pretty frightening: Workers were sweeping and scraping lead paint off the walls and cleaning up crumbling asbestos tile without using safe removal methods, such as wetting and vacuuming, and no one was wearing a respirator. Olivet, which was acting as its own general contractor, hadn't informed the workers about the hazards. Dozens were potentially exposed to neurological damage from lead and to fatal lung disease from asbestos during the time the work was being done.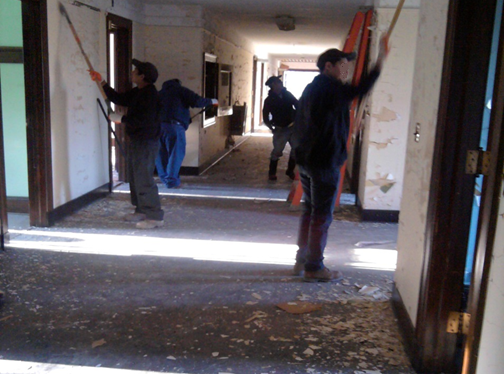 OSHA, the Environmental Protection Agency and the New York Asbestos Control Board worked together to stop work at the site, and OSHA issued twenty-four willful citations to Olivet with penalties totaling $2.3 million. As the Labor Department's legal counsel for the region, we got involved when Olivet contested the citations and wanted to litigate. Fortunately,
this scary story has a positive ending
. Working with OSHA, we reached a
settlement
with the employer, which is now known as Dover Greens LLC, to set the work conditions on the right path. Dover Greens will continue to transform the ruins of the Harlem Valley Psychiatric Center into a college and research center, but the project will be run by an experienced general contractor and monitored by an independent safety and health consultant. Subcontractors will be properly selected and trained and will follow a sitewide safety program. All of the workers who may have been exposed to asbestos at the site will receive assistance. Notices are being given to the workers in English, Spanish and Korean about how they can receive compensation if they develop asbestosis later in life. Dover Greens accepted the entire $2.3 million penalty and will pay a portion of it over time, while the rest will be held to ensure that the settlement terms are met. We want to make sure that workers are not haunted by dangerous conditions long after their work has ended.
Editor's note:
If you believe there is a serious hazard at your worksite or that your employer is not following OSHA standards, find more information or file a complaint at www.osha.gov.
Jeffrey Rogoff is the regional solicitor and Darren Cohen is the deputy regional solicitor in the department's Office of the Solicitor in New York.
Antiguo Psiquiátrico Se Convirtió en Espeluznante Lugar de Trabajo
Por Darren Cohen y Jeffrey Rogoff El Centro Psiquiátrico Harlem Valley, de Dover, en Nueva York, es un viejo y abandonado hospital psiquiátrico estatal que se encuentra aproximadamente a una hora y media al norte de la ciudad de Nueva York. Los que viven en sus proximidades cuentan historias que apuntan a que el sitio está poco menos que embrujado. Lo que muy pocos saben sin embargo es que este hospital se convirtió en un espeluznante lugar de trabajo para un grupo de trabajadores en 2013.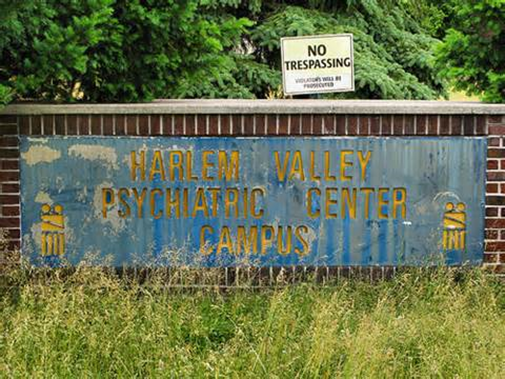 Pocos días antes de Halloween y tras recibir una queja, efectivos de la
Administración de Seguridad y Salud Ocupacional
del Departamento de Trabajo de EE.UU. acudieron a inspeccionar el antiguo complejo hospitalario. Es esos momentos, la empresa Olivet Management lo estaba transformando para convertirlo en la nueva sede de una universidad. Con lo que allí se encontraron los investigadores al llegar no fue nada bueno: vieron a trabajadores barriendo y raspando paredes de pintura con plomo y limpiando paneles en descomposición con asbesto sin utilizar métodos seguros como humectación o aspiradores. Tampoco nadie estaba usando mascarillas o aparatos respiradores de seguridad. Olivet, que ejercía como su propio contratista general, no había informado a los trabajadores de los peligros asociados con estas actividades laborales. Docenas de empleados habían estado potencialmente expuestos a daños neurológicos debido al plomo así como a enfermedades pulmonares mortales a causa del asbesto.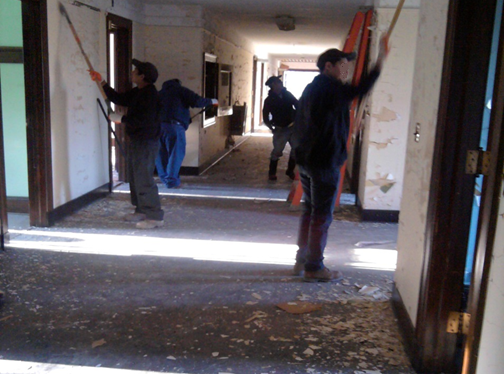 OSHA, la Agencia de Protección Ambiental y la Junta de Nueva York para el Control del Asbesto se pusieron juntos a la labor de detener de inmediato y por completo el trabajo en ese lugar. Al final, OSHA terminó cursando 24 notificaciones contra Olivet por un monto total de $2,3 millones en concepto de violaciones deliberadas a la seguridad y salud de los trabajadores. Como abogados del Departamento de Trabajo en la región, nosotros nos involucramos en el caso cuando Olivet rechazó los dictámenes de OSHA y se dispuso a litigar el caso en la corte. Afortunadamente, esta historia
tiene un final positivo
, ya que logramos llegar a un
acuerdo con el empleador
, conocido ahora como Dover Greens LLC, para implantar los parámetros correctos sobre cómo realizar el trabajo. Dover Greens continuará transformando las ruinas del Centro Psiquiátrico Harlem Valley para convertirlo en una universidad y en un centro de investigación. A partir de ahora, sin embargo, el proyecto estará dirigido por un contratista general experimentado y será supervisado por un consultor independiente de seguridad y salud. Además, los subcontratistas serán cuidadosamente seleccionados y entrenados, y seguirán dictámenes de un programa de seguridad del estado. Todos los trabajadores que puedan haber estado expuestos al asbesto en ese lugar de trabajo recibirán asistencia. Se les están dando hojas informativas en inglés, español y coreano sobre cómo pueden recibir compensación caso que desarrollen asbestosis en el futuro. Dover Greens aceptó pagar la totalidad de los $2,3 millones en multas; abonará una parte a plazos, y el resto será guardado para asegurar que se cumplen los términos del acuerdo suscrito. Queremos estar seguros de que a los trabajadores no les persigan a futuro peligrosas secuelas de su posible exposición, ya cuando hayan pasado muchos años de ocurridos estos hechos.
Nota del editor:
Si usted cree que hay un serio peligro en su lugar de trabajo o que su empleador no cumple las normas de OSHA, encuentre más información o presente una queja visitando
www.osha.gov
Jeffrey Rogoff es procurador regional de Oficina del Procurador del departamento en Nueva York, y Darren Cohen es procurador regional adjunto.