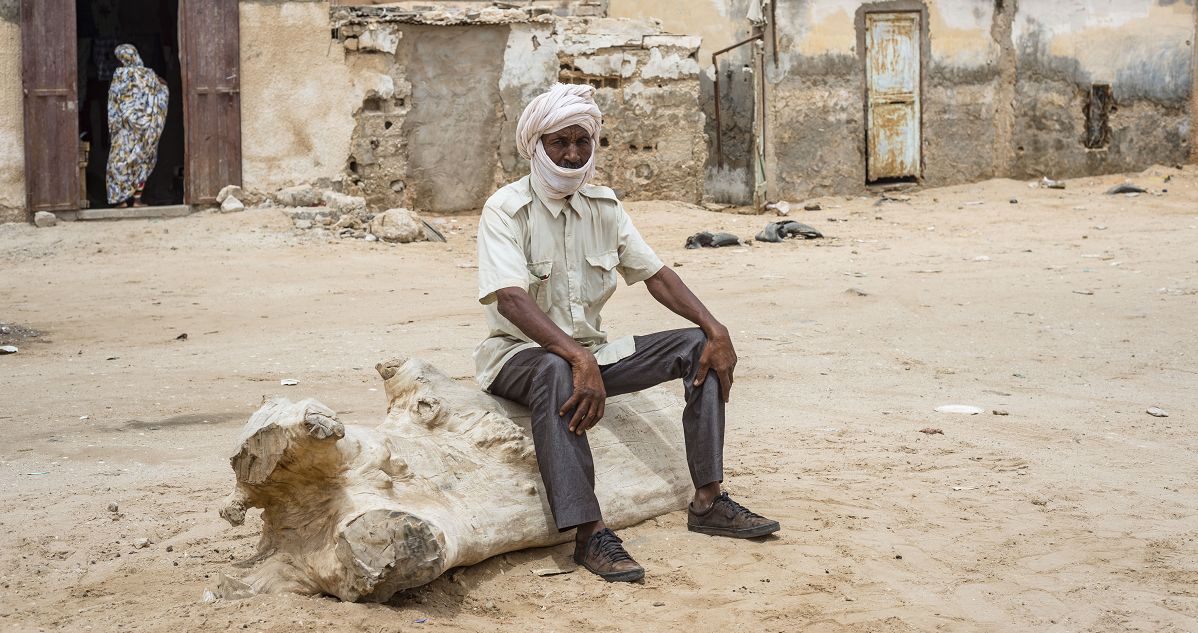 In March, Meïmoune Ould Mahmoud stood before the highest government authorities in Mauritania, a starkly different setting than the gravel quarries where he used to spend his days toiling in forced labor. He told them about about that work and the& ongoing plight of others like him:
"We, the workers in the gravel sector, have never benefited from access to health services, transportation or water. We work in difficult conditions, far from the city in the middle of dust and danger, because we work in a rudimentary way with our hands, without protective tools… It is especially the descendants of slaves who suffer most from forced labor. They are the ones who dig the holes in the gold mining industry, sometimes at the cost of their lives." 
Meïmoune is a survivor of forced labor. Unfortunately, his experience is not unique. Around the world, there remain at least 25 million adults and children suffering in forced labor. Today, as the Department of Labor's Bureau of International Labor Affairs (ILAB) joins the United Nations, governments and other organizations around the world in recognizing World Day Against Trafficking in Persons, we remember those who have suffered from these abusive practices and recommit to the fight to end them.  
We honor survivors like Meïmoune and acknowledge their invaluable contributions to ongoing efforts to confront this crime. If we are to find any measure of success in addressing forced labor, then actively engaging survivors in crafting solutions is critical. For example, survivors bring deep insight and experience to inform and improve programs that identify cases of these abusive practices, provide services to fellow survivors and bring abusers to justice.    
Since 1995, ILAB has funded hundreds of projects across 99 countries to combat exploitative labor practices. We currently oversee more than $60 million in active anti-trafficking programming through more than 14 projects, including the project that helped Meïmoune transition to life after forced labor and to become an advocate for others. 
In Mauritania, the "Bridge" project – "From Protocol to Practice: A Bridge to Global Action on Forced Labor" – is bringing survivors' voices directly to the country's highest authorities in an effort to educate and bring about change. In Nepal, Bridge is working with over 600 individuals freed from bonded labor and is supporting their reintegration with vocational training and livelihoods support. Through the project's direct engagement in both countries, we affirmed the importance of understanding and listening to survivors, being responsive to their needs, and putting their voices front and center.  
ILAB also sheds light on trafficking and other forms of exploitation through research and reporting. Our Findings on the Worst Forms of Child Labor and the List of Goods Produced with Child Labor or Forced Labor highlight sectors where abuses – including human trafficking – persist around the world, and describe the progress some countries have made in eliminating these practices. The information in these reports is available on our website and also is quickly accessible through our free mobile app, Sweat & Toil. 
Through this work, we continue the fight for a world free of labor exploitation. On World Day Against Trafficking in Persons and every day that follows, join us in raising our voices so more survivors can have the opportunity to raise theirs.
Thea Lee is the deputy undersecretary of the department's Bureau of International Labor Affairs.