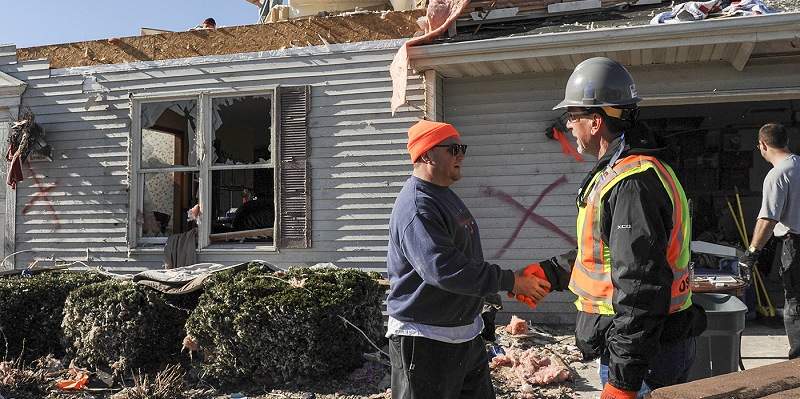 If your community has been affected by a severe storm, flood or other disaster, the U.S. Department of Labor has resources that can help:
If you become unemployed through no fault of your own, you may be eligible for unemployment insurance. States impacted by disasters may be eligible to apply for grant funding.
The Occupational Safety and Health Administration has guidance and resources to help protect workers participating in cleanup and recovery efforts, from safely using chainsaws and and chipper machines to preventing carbon monoxide poisoning and exposure to mold.
Learn about workers' rights and employers' responsibilities regarding pay in the aftermath of a disaster, including requirements for federal contractors – and where to go for help if you believe you have not been paid properly.
Find information on filing workers' compensation claims for federal employees and longshore workers injured in the line of duty.
Have questions about your workplace health or retirement benefits? View disaster relief information for workers and families and for employers and advisors, or contact our benefits advisors online or by calling 1-866-444-3272.
Not sure where to start? For general questions and assistance, you can contact us from 8 a.m. to 8 p.m. ET by calling 1-866-487-2365 toll-free or using our online form. And if you live in a disaster declared county, you can register online for disaster assistance at www.DisasterAssistance.gov or call FEMA's toll-free registration line at 1-800-621-3362 (TTY 800-462-7585).
Tiffany Koebel is a public affairs specialist for the U.S. Department of Labor. Follow the department on Twitter @USDOL.