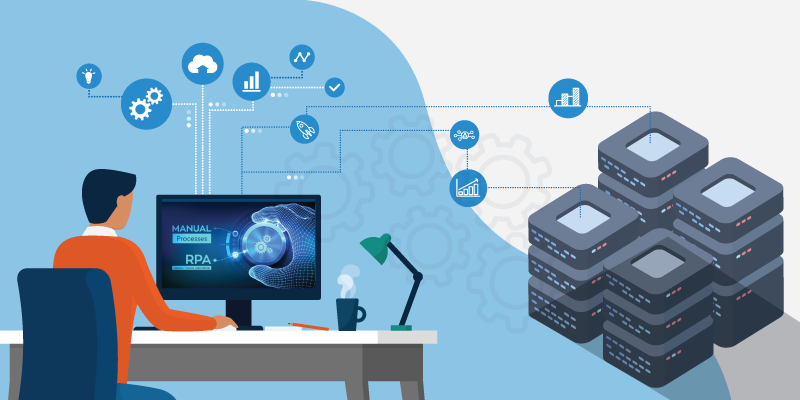 National Robotics Week is April 2-10. This week provides an opportunity to share and learn about exciting developments in this rapidly growing field. Here at the Department of Labor's Office of the Chief Information Officer  we've been utilizing a type of software robotics known as RPA, or Robotic Process Automation.
We recently sat down with Sanjay Koyani, our Chief Technology Officer, to discuss the Department of Labor's investment in software robotics and how this technology is helping America's workers.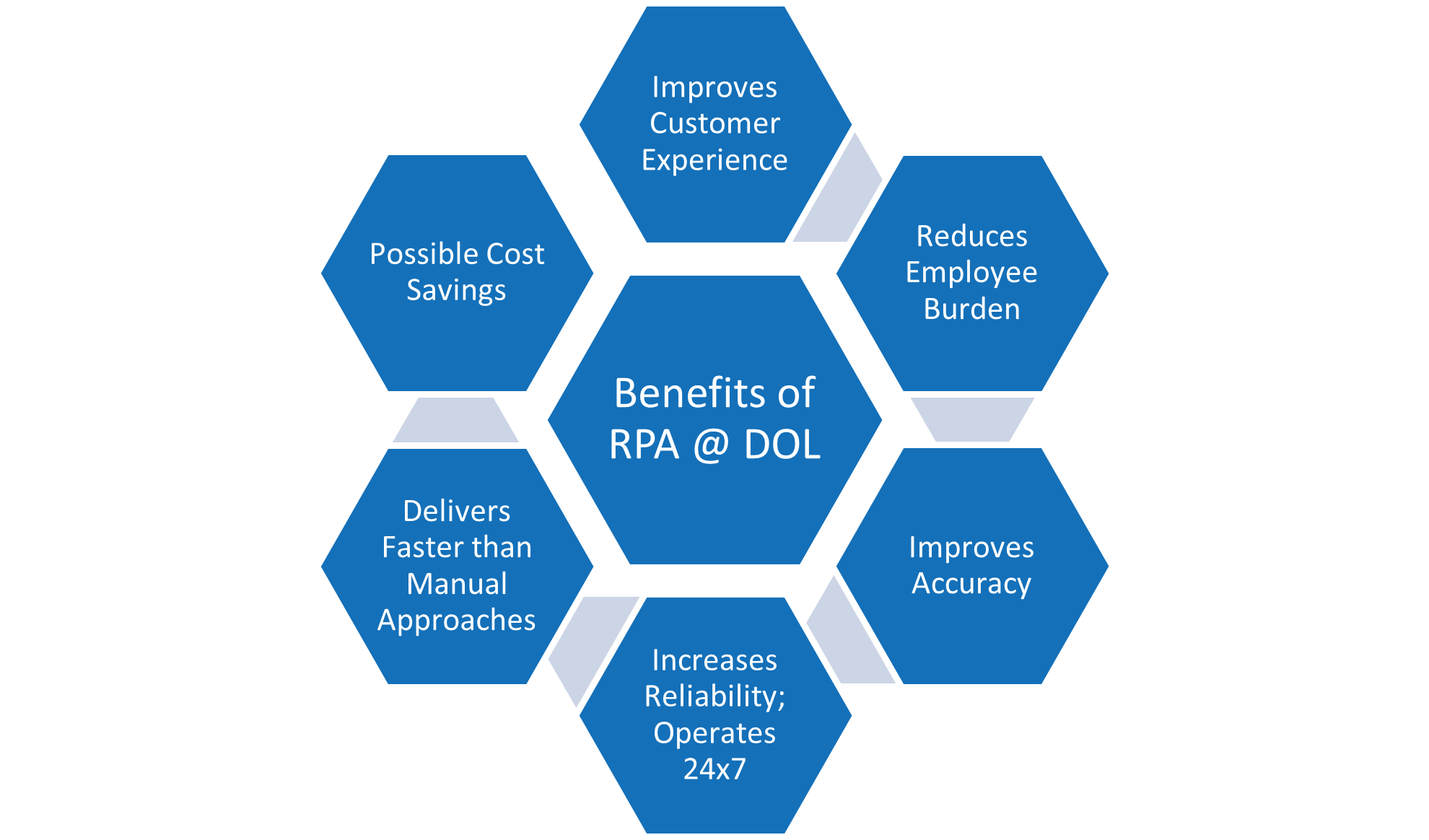 What is RPA, and what are the benefits of using it?
RPA stands for Robotic Process Automation. These "bots" automate repetitive, rule-based tasks, saving the department time and money, and allowing staff to focus on mission-critical work. There are lots of benefits to RPA. So far, we've noticed faster and more accurate results for previously manual and repetitive tasks, cost savings, reduced burden on department employees and most importantly, improved customer experience for the public.
Why did the department start using RPA technology?
We provide critical services to the public and are always looking for ways to provide the best customer service solutions possible. We recognized RPA's ability to quickly streamline certain operational tasks, i.e., repetitive "rule-based" tasks while allowing employees to devote more time to serving the public and doing higher-value work.
How did your team approach the development of RPA for the Department of Labor?
We took a very human-centered approach to developing RPA. We started small, by educating the department about the value and impact of RPA could have on their work processes, including how it could free up time for them to work on more rewarding tasks. From there we tested the technology across the department by asking employees key questions like:
How can automation support your mission?

Which processes are good candidates for automation?

Do you have a team in place that can support this new automated approach?

After a we do a pilot, will you be able to continue to use/expand your use of this technology?
What types of tasks can RPA bots do?
It's really any task that is driven by rules and timetables. RPA bots can handle tasks such as grabbing data from multiple applications, filling in the same information in multiple places, generating reports, and copying and pasting. 
For example, our Job Corps student travel bot is a great display of the technology's capabilities. This bot automatically reconciles credit card purchases and reduced the processing time from weeks to just minutes. This is a process that is basically invisible for the user, but it demonstrates how the processing time can be improved significantly when using RPA.
What other industries are using RPA?
RPA is becoming increasingly common in many other industries including finance, accounting, human resources and customer support. For example, you may have experienced RPA on a company's website where they may use bots to categorize queries to send them to the right department. Many companies also use RPA and AI via chatbots to answer simple questions and provide quick responses.
Finally, how does the Department of Labor's RPA directly impact America's workers?
This technology allows us to provide better customer service to the public. RPA bots can significantly reduce the workload of customer service teams by quickly identifying answers for customers or quickly routing them to customer service representatives. The automation allows our customer service representatives to focus on customers' needs in a timelier and more personalized way. Responding faster to the public is really our main goal.
Learn more about the Department of Labor's investment in emerging technologies.
Sanjay Koyani is the Chief Technology Officer for the Office of the Chief Information Officer (OCIO) at the Department of Labor.
For more information about OCIO's projects and to view open job listings, be sure to follow OCIO on Twitter and LinkedIn.