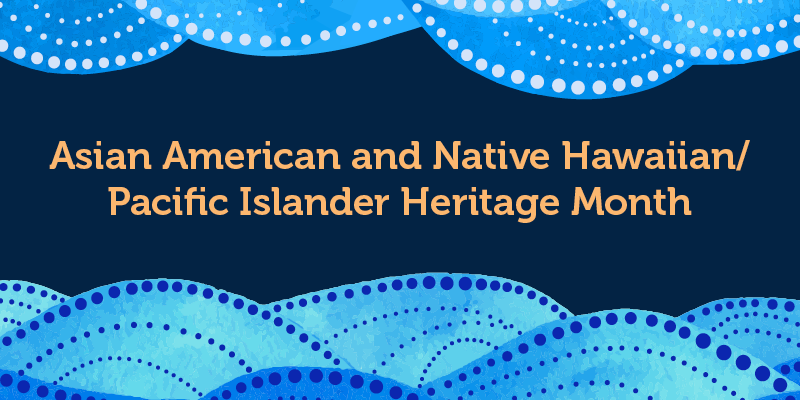 My father has lived in the United States for 40 years. He came here on the heels of the Vietnam War as a refugee. He rarely shares details about his experience during the war in South Vietnam, where he and his four older siblings were born and spent the first decades of their lives. What he has told me is that my grandfather, his dad, owned a small grocery store in Vietnam. When the war reached its worst point, his family lost everything and needed a place to start over. So, they came to the United States, where the opportunity to join the middle class felt real.
When I was a kid, my dad worked the second shift on the assembly line at a local factory. My mom worked multiple jobs, especially around the holidays, including as a cashier at big-box stores. So, money was always tight for our family. There were times when I wanted more, for instance a candy bar from the store or new cleats for lacrosse, but we couldn't afford either. We also struggled with issues of racism and discrimination as mixed-race members of a mostly white community. In fact, for most of my childhood, it felt like my brother, my dad and I were the only Asian Americans alive. I don't recall even meeting another Asian American until high school.
I often caught kids pulling the sides of their eyes into slits behind my back or watched as cashiers and clerks gave my dad a hard time over his accent at the bank when he tried to make a withdrawal. When I told people I was interested in government and politics, they asked why and if my family was political. When I said no, their response was that I didn't have any business being involved in "that stuff." Today, many members of the Asian American, Native Hawaiian and Pacific Islanders' community are still struggling with racial discrimination and harassment. In fact, many Asian American and Native Hawaiian and Pacific Islanders' communities continue to face barriers to prosperity and safety, including a spike in xenophobic violence and the disproportionate health and economic impacts of the COVID-19 pandemic.
While it didn't feel like it at the time, I know now that the experiences of my childhood prepared me for the journey ahead as an organizer building power for diverse communities and fighting for racial, gender and economic justice. That's why when the opportunity to go to college came, I was the first person in my immediate family to do so. When the opportunity to go to graduate school came, I took it, even though it meant managing a full class schedule and waiting tables at a local restaurant every night and on weekends for tips on a subminimum wage. During that time, I also participated in unpaid internships.
But, after graduate school, I found myself at the center of local campaigns and eventually was recruited to work for Local 32BJ of the Service Employees International Union. There, I worked alongside janitors, security guards and food-service workers to advocate for policies like paid sick days, professional training standards in newly unionized industries and clean air and water for all.  In the labor movement, for the first time in my life, I made sense of my childhood experiences. That is, I learned that when we build multiracial, multigenerational power with workers, we are building toward gender and racial justice for all. I learned that my voice belongs in the public sphere and that workers like my dad are the beating heart of American communities everywhere. 
Ultimately, my journey led me to public service, and I'm proud to be the chief of staff for the Department of Labor's Women's Bureau, working for an administration with the first-ever Asian and African American vice president. In January 2020, President Biden created the White House Initiative on Asian Americans, Native Hawaiians, and Pacific Islanders.  This month, we celebrate our communities' journey of resilience and pay tribute to generations of Asian Americans, Native Hawaiians and Pacific Islanders who paved the way for greater opportunity, like my dad. The Biden-Harris administration is confronting discrimination and hate in all their forms – so that together, we can create an America that is truly equitable and inclusive for all.
At the Women's Bureau, my fight for intersectional justice continues as we work to increase wages, eliminate caregiving penalties and combat sexual harassment and discrimination in the workplace for women workers. Join us on May 25 for the Equity in the Workplace: Advancing Equity for Asian American, Native Hawaiian and Pacific Islander Women webinar to hear about this work as it relates to these communities.
Here's to our shared legacy, strength and unity.
Nikkilia Lu is the chief of staff for the Department of Labor's Women's Bureau. Follow the bureau on Twitter: @WB_DOL.