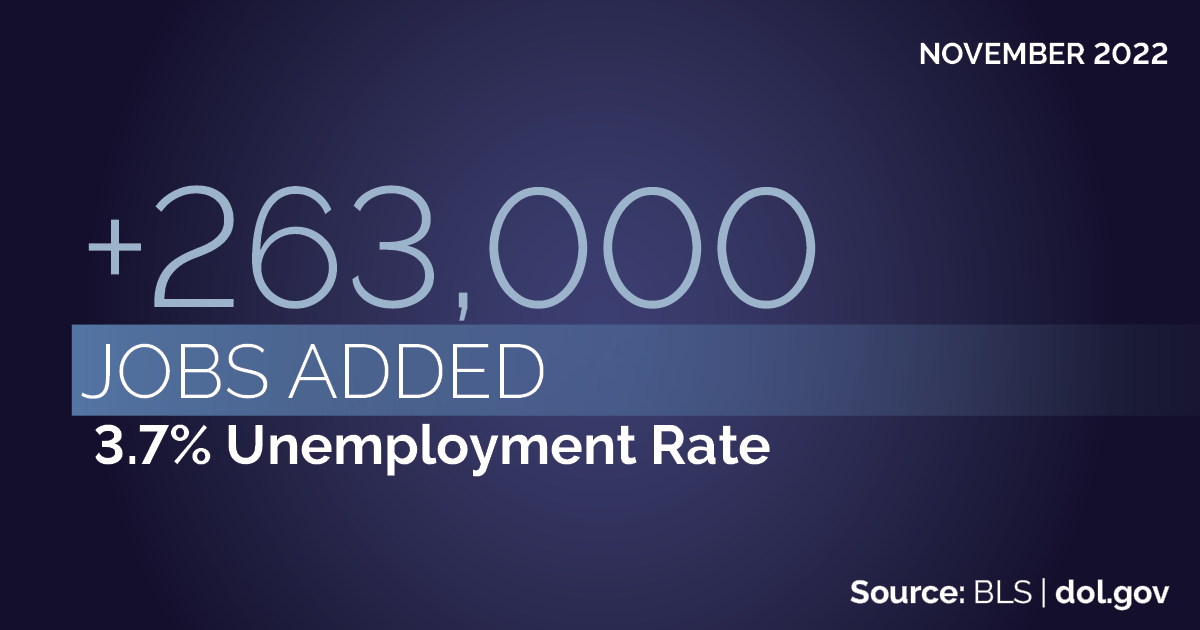 Today, the Bureau of Labor Statistics reported that the American economy added 263,000 jobs in the month of November, and the unemployment rate remained close to a historic low mark at 3.7%.  
This report brings good news for working families, as the economy continues its transition into steady, stable growth that brings jobs and opportunity to more workers. Since the start of this administration, our economy has added 10.5 million jobs and there are now over 1 million more jobs in America than before the pandemic began. 
Some of November's strongest growth came in the sectors that were hardest hit by the pandemic. Leisure and hospitality added 88,000 jobs, including 62,000 new jobs at restaurants, bars and similar establishments. The health care industry added 45,000 jobs, and the social assistance sector that includes childcare and other services critical to working families is now for the first time fully recovered from its pandemic job losses. 
We are also seeing continued job growth in the manufacturing and construction sectors that have been bolstered by investments from the CHIPS and Science Act and the Bipartisan Infrastructure Law. We've added more than 750,000 manufacturing jobs since the administration began and supply chains are strong as the holiday season begins 
Marty Walsh is the U.S. Secretary of Labor. Follow him on Twitter and Instagram at @SecMartyWalsh.