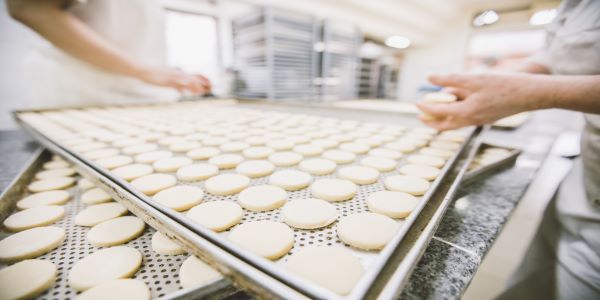 This holiday season, as families gather with their loved ones, they may celebrate with a cup of hot chocolate and freshly baked cookies. But if they bought those cookies at a nearby Crumbl Cookies, they may be enjoying sweets that were made by kids who were working past allowed hours or operating dangerous equipment prohibited by federal labor laws.
Many young workers are unaware of their rights and child labor protections. They may work late or perform a dangerous task simply because their manager asked. They may not realize that they can and should refuse to put themselves in harm's way. Employers must make sure that when children work, they don't jeopardize their health, well-being or educational opportunities, something Crumbl Cookies franchisees ignored.
Recently, investigators with the Wage and Hour Division found that Crumbl Cookies exposed 46 workers aged 14-17 to violations of the federal child labor laws, racking up a combined $57,854 in penalties.
We have resources to make sure parents, employers and young workers are aware of the rules that apply to working youth. Despite this, some employers continue to hire minors to work in hazardous occupations, assign them prohibited tasks, or schedule them beyond the hours of work permitted on a school day or week.
Federal labor law prohibits the employment of workers under the age of 14 in non-agricultural settings. 14- and 15-year-olds must work outside of the hours of school and cannot work:
More than 3 hours on a school day, including Friday;
More than 18 hours per week when school is in session;
More than 8 hours per day when school is not in session;
More than 40 hours per week when school is not in session; and
Before 7 a.m. or after 7 p.m. on any day, except from June 1 through Labor Day, when nighttime work hours are extended to 9 p.m.
Federal child labor laws also prohibit anyone under 18 from working in any occupation the Secretary of Labor has declared to be hazardous.
Crumbl Cookies franchisees are not alone in ignoring child labor laws. In 2022, our investigators found over 3,800 minors employed in violation of child labor laws, an increase of 37% over the previous year. Minors employed in violation of hazardous orders were up 26% in the same period, with a total of 688 minors found to be working in hazardous occupations.
In every case, the onus is on the employer to know when young workers can and cannot work, and what jobs they can perform. There is no excuse for putting young workers in unnecessary harm. Young workers, their parents and stakeholders should access our online tools or contact the Wage and Hour Division for guidance, compliance assistance or other resources. Together we must commit to the safety of young workers and ensure that the memories we make this season do not come at the expense of the safety or educational opportunities of young workers.
Betty Campbell is the Southwest regional administrator for the U.S. Department of Labor's Wage and Hour Division. Follow the division on LinkedIn and on Twitter at @WHD_DOL.