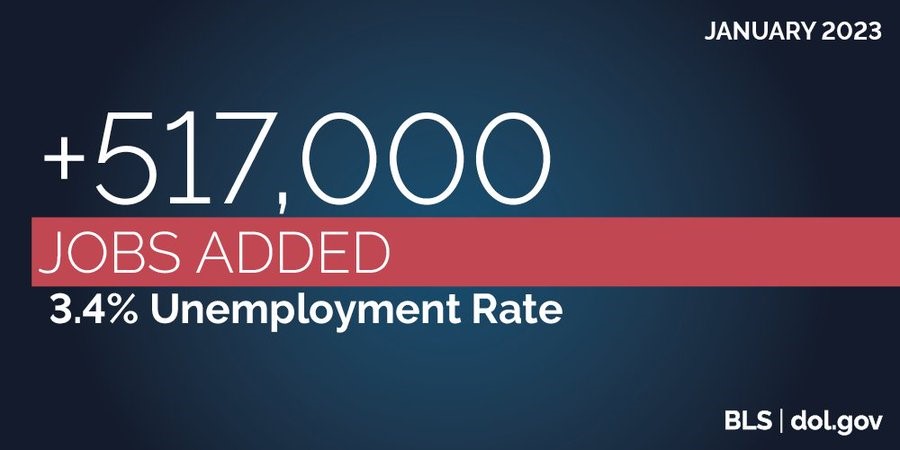 Today, the Bureau of Labor Statistics reported that the American economy added 517,000 jobs in the month of January, and the unemployment rate ticked down to 3.4%, the lowest rate since May of 1969. 
With 12.1 million jobs added since President Biden took office and a monthly average of 356,000 jobs over the past three months, we began 2023 with more strong, steady job growth that benefits workers and their families. 
Growth was widespread across industries, with notable gains in restaurants and bars, retail stores, healthcare facilities, professional and business offices, and construction. We saw jobs added in the care economy that make it possible for more people to work, and labor force participation increased among workers between the ages of 25 and 54. The unemployment rate for Black workers dropped to near an all-time low – although at 5.4 percent it remains higher than the overall rate and indicates an important area of focus for our economic equity policies.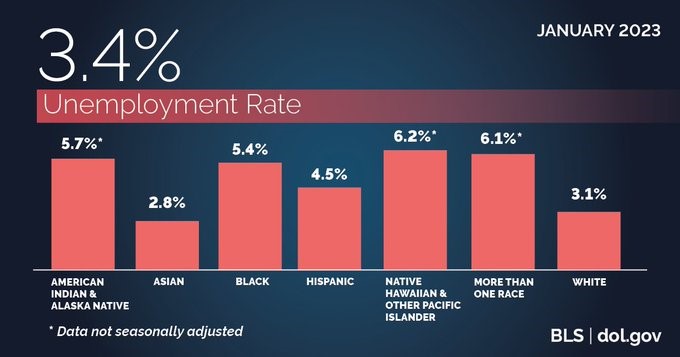 With unemployment down, and infrastructure and manufacturing investments moving forwards across the nation, we are truly seeing what it looks like to build an economy from the bottom up and the middle out. At the Department of Labor, we remain focused on making sure all the jobs being created are good jobs and making sure all workers have access to these opportunities.
 
Marty Walsh is the U.S. Secretary of Labor. Follow him on Twitter and Instagram at @SecMartyWalsh.