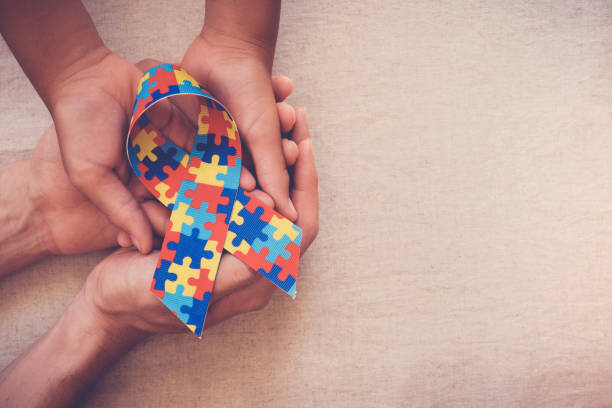 About 1 in 36 children in the U.S. has autism spectrum disorder (autism), a condition that lasts throughout a person's life and can affect their behavior, communication, interactions, and learning. Recognizing the celebration of Autism Awareness Month, we at the U.S. Department of Labor reaffirm our commitment to ensuring that people with autism can access the benefits they are entitled to receive and to have access to the services and supports they may need to live, participate in their communities, and engage in competitive integrated employment. 
Because early diagnosis and treatment can significantly improve educational and employment outcomes, the department's Employee Benefits Security Administration (EBSA) is working to ensure individuals who choose to undergo treatment for autism are able to access these benefits as soon as possible.
Under the Mental Health Parity and Addiction Equity Act (MHPAEA), group health plans and health insurance issuers that offer mental health benefits must ensure that mental health benefit financial requirements and nonquantitative treatment limitations are generally no more restrictive than those applied to medical/surgical benefits. Many plans often cover benefits for autism as part of their mental health benefits. These benefits, such as those for treatment of Applied Behavior Analysis (ABA) therapy, are protected under MHPAEA. Therefore, we in EBSA are focused on ensuring these protections are realized. We do this through vigorous enforcement, compliance assistance and collaboration with other federal agencies.
For instance:
EBSA's Los Angeles Regional Office investigated a large service provider that excluded coverage for ABA therapy in hundreds of self-insured plans. EBSA's investigation resulted in 3 plans removing exclusion for ABA therapy and offering coverage for that benefit moving forward, affecting more than 18,000 participants and their beneficiaries. Moreover, an investigation by EBSA's Chicago and Dallas Regional Offices into an ABA therapy exclusion resulted in a large claims administrator adding ABA therapy as a default coverage option for all of its self-insured plans. This correction resulted in the elimination of the exclusion for ABA therapy for autism for nearly one million participants.
After a Seattle family encountered difficulty communicating with their health plan regarding claims for their child, an EBSA Benefits Advisor stepped in to assist. The plan reprocessed the claims, resulting in an additional $20,000 of coverage. Another parent contacted an EBSA Benefits Advisor in the Dallas Regional Office for assistance with claims that had not been paid. After the Advisor contacted the plan to resolve the issue, this family received approximately $24,000 they were owed.
To protect access to autism benefits, EBSA also works closely with other federal agencies, such as the U.S. Department of Health and Human Services. For example, EBSA assisted HHS' Centers for Medicare and Medicaid Services in investigating an improper appeals process following the denial of coverage for autism treatment by a plan for a large school district. In the end, the plan reimbursed a total of $2,464 in unpaid claims to the participant.
These are just a few examples of how, this month and every month, EBSA is committed to working with families, plans, health insurance issuers and service providers to ensure individuals with autism have access to quality coverage. 
EBSA's Mental Health Parity page and our Benefits Advisors can help you determine if your health plan provides meaningful coverage for treatment. You can also contact EBSA's Benefits Advisors at askebsa.dol.gov or by calling 1-866-444-3272.  
The Labor Department's commitment to supporting individuals with autism is departmentwide, and extends well beyond youth and ensuring treatment access. For instance, our Office of Disability Employment Policy (ODEP) offers a variety of resources on autism and employment, such as accommodations for employees with autism and best practices for recruiting and retaining neurodivergent workers. In recognition of the many talents that autistic people can bring to the workplace, ODEP also recently conducted a research project to support the employment of autistic young adults.
This Autism Awareness Month, as well as every other day of the year, we recognize the many talents and contributions that neurodiverse individuals make, and are working hard to remove barriers to support their success.    

Lisa M. Gomez is the assistant secretary of labor for employee benefits security.