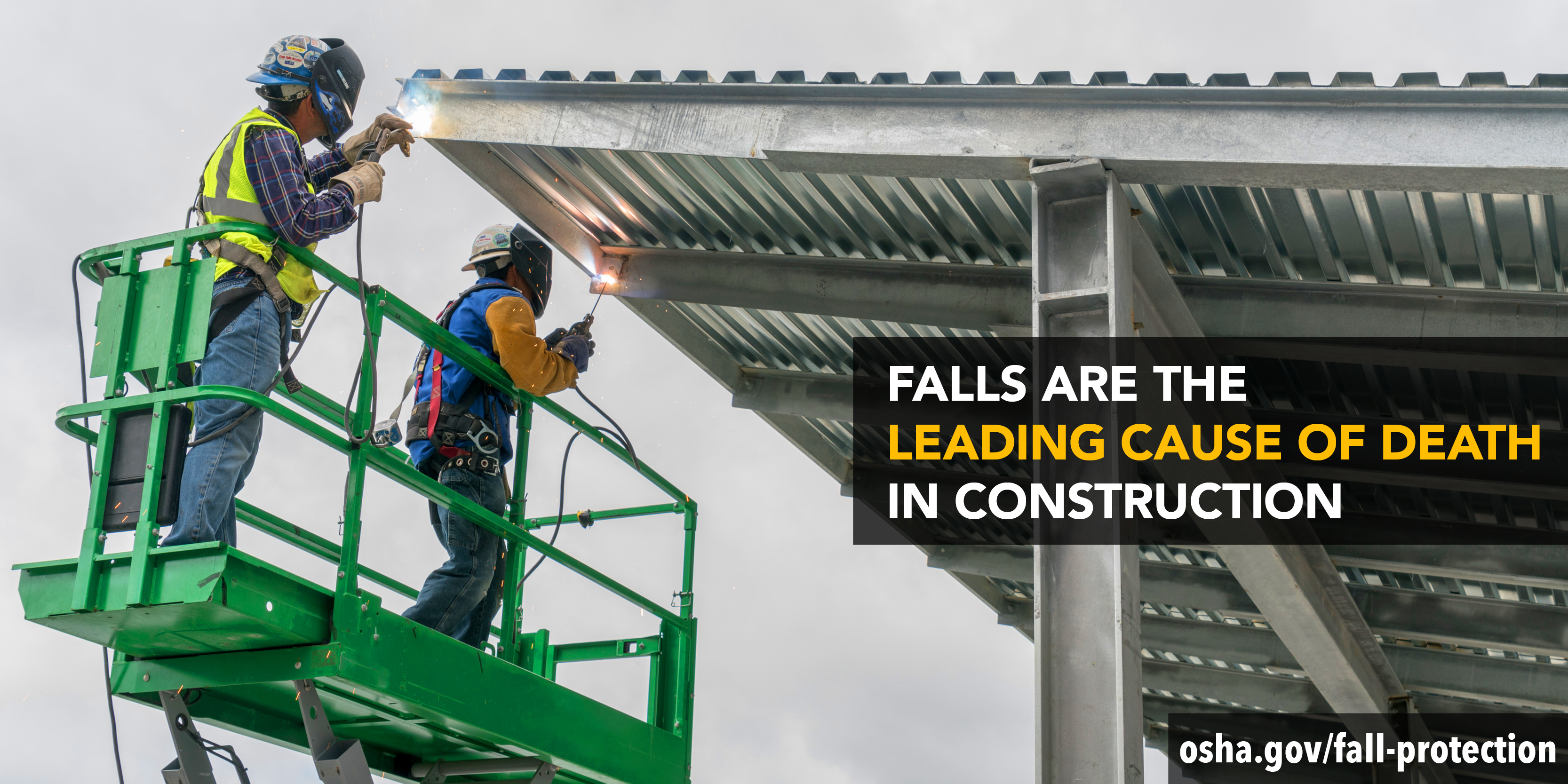 Last September, a 51-year-old painter at a residential apartment complex in Ohio stepped onto a third-floor balcony and it tilted suddenly, causing him to fall 21 feet. The balcony slid off its wall mount and landed on top of him, and he later passed away from his injuries.
Falls from heights like this tragic example continue to be the leading cause of fatalities in construction and the most frequently cited violation in construction inspections. In 2021, there were 680 fatalities associated with falls from elevations out of the 5,190 fatal workplace injuries – about 13% of all deaths.
These deaths could have been prevented had employers followed Occupational Safety and Health Administration safety and health standards. No worker should lose their life because safety hazards like misused fall protection or unstable walking-working surfaces are ignored, leaving families, friends and co-workers to endure the unbearable pain of losing someone to a fatal work injury.
That's why we launched a National Emphasis Program to prevent falls for people working at heights in all industries – including non-construction work activities such as tree trimming, utility line work and window cleaning.
On the enforcement side, this program gives guidance for locating and inspecting fall hazards and allows compliance safety and health officers to open inspections whenever they observe someone working at heights. If a compliance officer determines an inspection is unnecessary after entering a worksite and observing work activities, they will provide outreach on fall protection and leave the site.
Outreach to employers is a key part of this program. We want to make sure they understand how to keep workers safe and provide compliance assistance to help them adhere to fall protection requirements. We're urging employers in all industries to implement good safety and health management systems that eliminate fall hazards and make sure workers are aware of risks and hazards on their job sites.
The bottom line is that every day, on every job, every worker should be protected.
Find information and resources about fall protection. If you have safety concerns, contact your local OSHA or state plan office, or call 800-321-OSHA.
Mandy Edens is the deputy assistant secretary of labor for occupational safety and health. Follow OSHA on Twitter at @OSHA_DOL and on LinkedIn.
---
Por Mandy Edens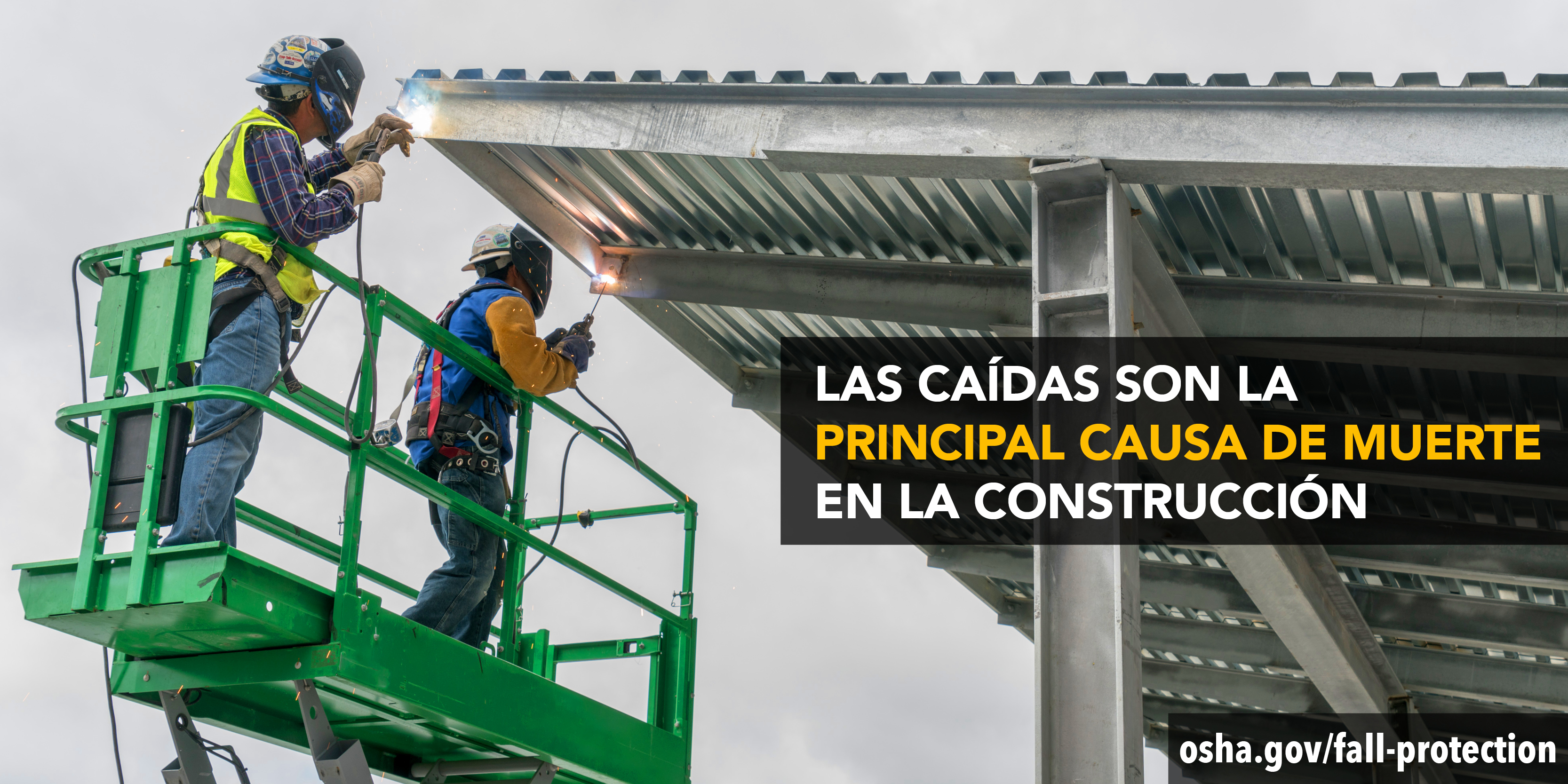 El pasado mes de septiembre un pintor de 51 años trabajando en un complejo residencial de Ohio se asomó al balcón de un tercer piso que de repente se inclinó, haciéndole caer 21 pies. El balcón se desprendió y cayó encima de él, causándole la muerte a consecuencia de las heridas sufridas.
Las caídas desde alturas siguen siendo la principal causa de muertes en la construcción y representan la violación laboral más citada en las inspecciones del sector. En 2021, de las 5,190 lesiones mortales en el lugar de trabajo, 680 estuvieron relacionadas a caídas desde alturas, aproximadamente el 13%.
Estas muertes podrían haberse evitado si los empleadores hubieran seguido las normas de seguridad y salud de la Administración de Seguridad y Salud Ocupacional. Ningún trabajador debe perder la vida por haberse ignorado riesgos de seguridad tales como un mal uso de la protección contra caídas o situaciones de inestabilidad de las superficies de trabajo. Estas tragedias dejan a familias, amigos y compañeros de trabajo sufriendo el dolor insoportable de haber perdido a un ser querido por un incidente laboral mortal prevenible.
Por eso hemos lanzado un Programa de Énfasis Nacional para prevenir caídas de trabajadores que trabajan en altura en todos los sectores, incluidos trabajos no relacionados con la construcción como poda de árboles, trabajos en líneas de servicios públicos y limpieza de ventanas. También estamos cubriendo todos los tipos de construcción relacionados con caídas en los que el equipo de protección personal u otras situaciones contribuyen a la caída, como superficies inestables.
Este programa ofrece orientación para localizar e inspeccionar los riesgos de caídas y permite a los responsables de seguridad y salud iniciar inspecciones siempre que observen trabajadores operando en alturas. Si un oficial de cumplimiento determina que una inspección es innecesaria después de entrar en un lugar de trabajo y observar las actividades laborales, el inspector proporcionará no obstante información sobre protección contra caídas antes de retirarse del lugar.
La divulgación entre empleadores es parte clave de este programa. Queremos asegurarnos que los empleadores entiendan cómo mantener la La divulgación entre empleadores es parte clave de este programa. Queremos asegurarnos que los empleadores entiendan cómo mantener la seguridad de los trabajadores y sepan cómo proporcionarles asistencia para el cumplimiento de los requisitos de protección. Exhortamos a los empleadores de todos los sectores a implantar buenos sistemas de gestión de seguridad y salud laboral que eliminen los peligros de caídas y garanticen que los trabajadores sepan los riesgos y peligros en sus lugares de trabajo. Lo más importante es que todos los días, en todos los trabajos, los trabajadores deben estar protegidos.
Infórmese y obtenga recursos sobre la protección contra caídas. Si tiene dudas sobre seguridad, póngase en contacto con su oficina local de OSHA o con su plan estatal, o llame al 800-321-OSHA.
Mandy Edens es Subsecretaria Adjunta de Seguridad y Salud Ocupacional del Departamento del Trabajo. Siga a OSHA en Twitter en @OSHA_DOL y en LinkedIn.