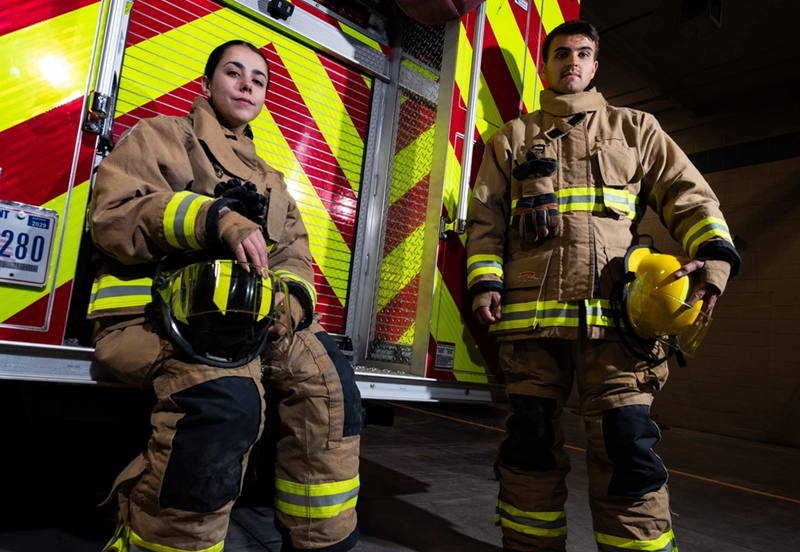 On National First Responders Day, we recognize and thank the many federal employees who put their safety on the line to serve the American public. From law enforcement officers and wildland firefighters to disaster relief officials and public health workers, thousands of first responders serve our country in the federal workforce.
At the U.S. Department of Labor, the Federal Employees' Compensation Act (FECA) program has the honor of serving the brave, federal workers who are tragically injured or sickened on the job. All civilian federal employees who suffer a workplace injury are entitled to prompt medical care, financial support and help getting back to work as guaranteed by law. As director of the Office of Workers' Compensation Programs, my top priority has been to make it quicker and simpler for injured federal workers to get the benefits they're owed. Here are a few actions we've taken:
In this administration, the FECA program created special claims units to handle benefits claims- from federal employees harmed during the Jan. 6 attack on the U.S. Capitol building and federal workers who contracted COVID-19 while serving the American public.
We also created a new special claims unit to handle all claims from federal firefighters consistently, and we made it simpler for federal firefighters with occupational diseases caused by toxic exposures on the job to get coverage for conditions like heart disease and lung cancer. Of those adjudicated, OWCP has accepted over 90% of complex occupational diseases claims from federal firefighters – an increase of over 60%.
Additionally, we updated procedures to make it easier for federal workers to quickly receive medical treatment if they sustain a traumatic injury clearly sustained in the line of duty. For example, if a Customs and Border Patrol agent suffers a visible burn or laceration on the job, they no longer need to provide a report from a doctor to have their claim accepted and to start to receive support from OWCP.
Earlier this year, I also directed OWCP to launch a new initiative to increase the number of doctors and medical providers available to treat injured federal employees. Often, it can be too difficult for federal employees working in rural areas, such as wildland firefighters, to find a doctor able to treat them. I am committed to tackling this challenge head on. To date, we've increased the number of doctors available for injured federal workers by 18% since the beginning of the year.
While these changes have made an impact for our federal first responders injured and sickened in the workplace, we have much work left to do. We owe federal workers, especially first responders, a Federal Employees' Compensation Act program that provides adequate support when injured or sickened in their federal service. As director, I will continue to work with partners throughout the federal government to strengthen the FECA program and fulfill our obligation to federal first responders.
Federal civilian employees can file a claim or manage an existing claim under the Federal Employees' Compensation Act online using ECOMP or call the FECA program at 202-513-6860.
Christopher J. Godfrey is the director of the Office of Workers' Compensation Programs.