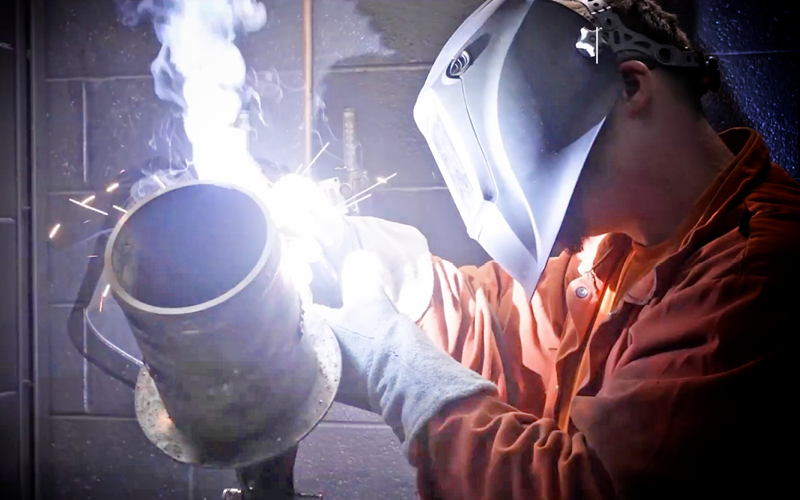 America's veterans are ready to work! As we recognize National Hire a Veteran Day, the U.S. Department of Labor's Veterans' Employment and Training Service (VETS) connects employers with talented veterans who leverage their proven skills, experiences and leadership qualities to excel in challenging and dynamic environments.
VETS's new Employer Guide to Hiring Veterans is a valuable resource that provides federal, state and other resources to help employers recruit, hire and retain veterans.
In 2017, President Trump signed the Honoring Investments in Recruiting and Employing American Military Veterans Act of 2017 (HIRE Vets Act). The HIRE Vets Medallion Program was created to recognize employers that demonstrate an outstanding commitment to hiring and retaining veterans. Find out if your business qualifies for the HIRE Vets Medallion Award.
HIRE Vets Medallion Award recipients are recognized by the Secretary of Labor, and receive a certificate and digital images of the medallion to use in marketing efforts. They are also highlighted at HIREVets.gov/Awardees, which can help attract top talent by letting veterans know that your business is veteran-ready.
Many employers successfully recruit veterans before they leave active duty. VETS is conducting an Apprenticeship Pilot to create more pathways to civilian careers for transitioning service members. The pilot aims to increase the number of transitioning service members and their spouses hired into apprenticeship programs before their separation from the military.
For general information or to participate with the Apprenticeship Pilot, please email VETSapprenticeship@dol.gov. Additionally, the U.S. Department of Defense's SkillBridge enables employers to sponsor internship and pre-apprenticeship opportunities for transitioning service members up to 180 days before they are discharged.
Hiring a veteran not only honors the incredibly talented Americans who have served our nation in uniform, it is also a smart business decision. For one-on-one assistance in connecting with resources to hire a veteran, please email vets-outreach@dol.gov.
Mark Toal is the Director of Strategic Outreach for the U.S. Department of Labor's Veterans' Employment and Training Service. Follow VETS on Twitter.