Essential Workers an Essential Focus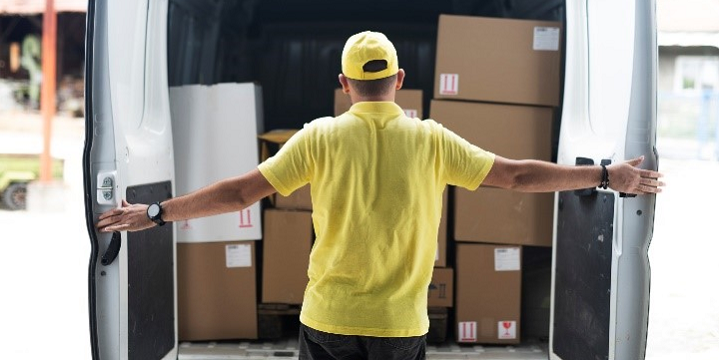 Imagine showing up for work every day, even through a pandemic, only to have your employer steal your wages. They either don't pay you the right wage, don't pay you for your overtime, or in some cases, they just don't pay you at all. This is happening today in America. This is happening to the essential workers who have kept our economy going and will help us recover from the pandemic.
Providing essential protections to essential workers is at the heart of our mission. At the Wage and Hour Division, we are renewing our focus on low-wage, vulnerable workers who remained on the front lines throughout the pandemic to keep us safe, fed and moving forward. We recently launched the Essential Workers, Essential Protections initiative recognizing the contributions of these workers, and reaffirming our commitment to their protection and respect in the workplace.
Since we kicked off this effort, we have covered a lot of ground, with more than 350 outreach events, including more than 150 webinars. We have reached more than 15,000 workers, employers, people in advocacy organizations, employer associations, community-based organizations and more with our message.
We partnered with the North Carolina Department of Labor's Agricultural Safety and Health Bureau to reach farm workers in the Southeast. In California, we partnered with the Pilipino Workers Center and the White House Initiative on Asian Americans, Native Hawaiians and Pacific Islanders to reach essential workers in the AANHPI community. We offered a virtual training across the Southeast especially for union members and representatives. And in New Hampshire, we partnered with the U.S. Department of Housing and Urban Development to reach low-income workers with training on their essential protections. We continue to explore every avenue to bring this critical information to those who need it.
Our goal is to ensure not only that workers know their rights and that employers know their responsibilities, but that both groups know how to reach us when they need help. In the coming weeks, we will begin conducting listening sessions with stakeholders nationwide to understand their concerns firsthand, and how to better address them. Public service announcements on television and radio are coming, as well as grassroots communications like posters in corner stores. We are meeting workers where they are to make sure they see us – and to make sure they know that we see them.
In Florida, we recently recovered more than $530,000 for construction workers who hadn't been paid for several weeks. In Ohio, we recovered $327,000 for home health care workers cheated out of overtime. In Oklahoma, we helped oilfield pipeline workers owed more than $3.8 million in overtime back wages. We see these cases every day. In fact, the division has collected over $1.4 billion dollars in back wages for workers over the last five years, which translates directly into more money in the pockets of those who earned it. More compliance. More equity. More justice.
Help us spread the word! We are here to answer any questions about workplace rights through our confidential help line at 866-4US-WAGE. We help workers regardless of immigration status, and can speak with callers in more than 200 languages. We can never repay the debt of gratitude we owe this workforce for getting us through one of the most difficult chapters of our history, but it is our mission to make sure they get paid for it.
Jessica Looman is the principal deputy administrator for the U.S. Department of Labor's Wage and Hour Division. Follow the division on Twitter at @WHD_DOL.