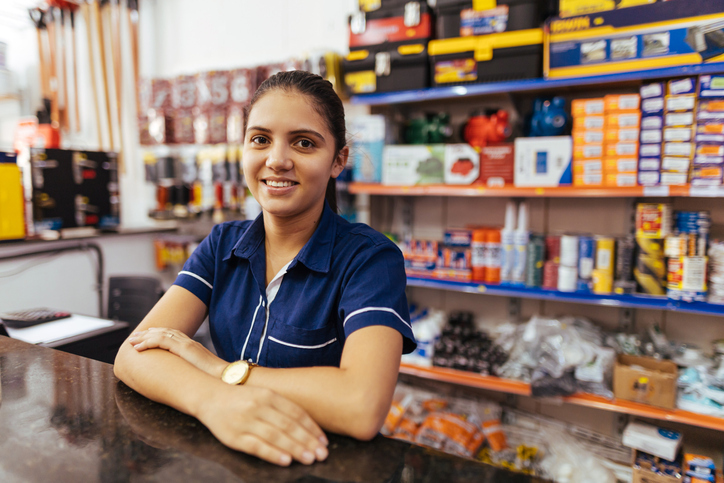 At the Department of Labor, we strive to support workers, improve their working conditions, and ensure their work-related benefits and rights. At the heart of all those efforts are the workers themselves.
Former Secretary of Labor Frances Perkins famously said, "I came to Washington to work for God, FDR and the millions of forgotten, plain common workingmen." Perkins spent her entire career supporting working men, women and children, and that spirit continues to underscore our mission today. While we know that all workers in this country are entitled to certain protections, benefits and rights under the law, we also know that too many don't receive them. So we're taking action.
Improving equity
Equity is a key priority of the Biden-Harris administration – and a cornerstone of the department's mission. Earlier this year, we established an Executive Order Working Group to identify ways we can assess and increase equity across all our policies and programs. Through our equity data challenge, we're sponsoring research to understand which populations our programs and protections reach, identify possible barriers to access, and explore possibilities for expanding access to more workers. We also recently announced several grant opportunities that support the department's mission in different ways.
Partnerships to educate workers
New Fostering Access, Rights and Equity (FARE) grants are designed to help low-wage women workers by supporting partnerships that inform& them about their labor rights and benefits. While it's important for all workers to know about their rights and benefits, these grants focus on helping a community that has been disproportionately affected by COVID-19.
Millions of women left the workforce during the pandemic – driven both by job loss and caregiving demands. The challenges they faced over the past year and a half underscored both the absence of critical supports and, in some cases, a lack of awareness about existing rights and benefits. As the economy reopens and more and more people return to work, a better understanding of labor rights and benefits will help women workers, especially those in low-wage occupations, take full advantage of our programs and services.
Funding for safety training
Additionally, the Susan Harwood Training Grant Program helps organizations develop training and education related to workplace safety and health. The program supports in-person, hands-on training for workers and employers in small businesses; industries with high injury, illness, and fatality rates; and vulnerable workers who are underserved, have limited English proficiency or are temporary workers. Under the American Rescue Plan Act, $10 million in grants are available for workplace safety and health training to identify and prevent infectious diseases, including the coronavirus. This is addition to the more than $11 million available for the FY 2021 Targeted Topic, Training and Educational Materials Development, and Capacity Building Susan Harwood grants.
Worker deaths in America have dropped significantly over the past half century, down from about 38 deaths a day on average in 1970 to 15 a day in 2019. Robust health and safety training, particularly programs focused on vulnerable workers and those most at-risk, are an important element in continuing to improve workplace health and safety, and ensuring that every worker is able to go home safe and healthy at the end of each workday.
All of these efforts underscore our broader goal of improving the lives of America's workers, and ensuring access to rights and opportunities aren't limited by one's race, ethnicity, gender, sexual orientation, gender identity or disability status.
Wendy Chun-Hoon is the director of the U.S. Department of Labor's Women's Bureau. Follow the Women's Bureau on Twitter at @WB_DOL. Jim Frederick is the acting assistant secretary of labor for occupational safety and health. Follow OSHA on Twitter at @OSHA_DOL.