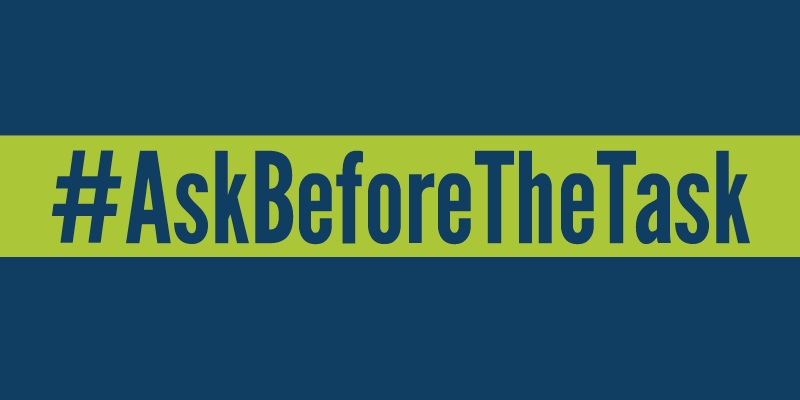 It's a fact: Workplace injuries and illnesses for teens have been on the rise since 2017. We also know that July is typically their peak employment month. So this summer, let's all make sure they stay safe and healthy on the job.
Here are seven ways employers can create a safe workplace for young workers:
1. Verify ages of young employees
Keep employment or age certificates on file for all employed minors. Use our YouthRules website to determine the schedules and jobs permitted for each minor, according to age.
2. Ensure managers are trained on the child labor requirements of the Fair Labor Standards Act
Take advantage of the Wage and Hour Division's free online resources. If you'd like free training from a specialist in your area, check out the division's Community Outreach Staff Flyer to find the right person and make a request.
3. Tell minor employees what tasks they can't perform and how long they can work each day
Although compliance is the employer's responsibility, it's important for young workers to know the rules that are in place to protect them. Our Young Worker Toolkit contains fact sheets that explain prohibited jobs and permitted schedules for minors in non-agricultural jobs and farm jobs.
4. Review time records for minors
If you employ any 14- or 15-year-olds, make sure you're following the relevant limits on work hours. Keeping accurate records and reviewing them regularly can help you stay in compliance and keep your young workers safe.
5. Post warning labels on prohibited equipment
Our YouthRules website contains free stickers that employers can print or order online. Place these labels on equipment that minor employees are prohibited from using to help prevent avoidable injuries.
6. Train new workers on job hazards and safety precautions
Don't assume your new workers – especially the youngest ones – are aware of safety measures they should take to avoid injuries on the job. Safety training can keep your employees productive while reducing the possibilities of child labor violations or injuries. 
7. Encourage new workers to speak up about safety concerns
New employees, especially young ones, might feel reluctant to bring safety issues to an employer's attention. Tell them that safety is a priority and let them know how to report their concerns.
Call the Wage and Hour Division at 1-866-4-USWAGE (1-866-487-9243) if you have questions about prohibited jobs and permitted schedules for minor employees. Help us spread the word on preventing child labor injuries by tweeting with hashtag #AskBeforeTheTask throughout July. By making young workers' safety a top priority we can help reduce child labor injuries this summer and beyond.
Colin Trimble is an outreach innovation specialist at the U.S. Department of Labor.
7 Maneras en que los Empleadores Pueden Ayudar a Mantener Seguros a los Trabajadores Jóvenes

Es un hecho: las lesiones y las enfermedades en el lugar de trabajo de los adolescentes han ido en aumento desde el 2017. También sabemos que julio suele ser el mes de mayor empleo de adolescentes. Así que este verano, asegurémonos de que estén sanos y salvos en el trabajo.
Aquí están siete maneras en que los empleadores pueden crear un lugar de trabajo seguro para los trabajadores jóvenes:
1. Verifique la edad de los empleados jóvenes
Mantenga archivados los certificados de empleo o de edad de todos los empleados que sean menores. Utilice nuestra página web YouthRules para determinar los horarios y trabajos permitidos para cada menor, según su edad.
2. Asegurar que los gerentes estén capacitados sobre los requisitos de trabajo de menores de la Ley de Normas Justas de Trabajo
Aproveche los recursos en línea gratuitos de la División de Horas y Salarios. Si usted desea recibir capacitación gratuita (libre de costo) de uno de nuestros especialistas localizado en su área, revise el siguiente enlace con el listado de contactos del Personal de Alcance Comunitario de la división para encontrar la persona adecuada y realizar una solicitud.
3. Dígale a los empleados menores de edad las tareas que no pueden realizar y cuánto tiempo pueden trabajar cada día
Aunque el cumplimiento con la ley es responsabilidad del empleador, es importante que los trabajadores jóvenes conozcan las reglas existentes para protejerlos. Nuestra caja de Herramientas para Trabajadores Jóvenes contiene hojas informativas que explican los trabajos prohibidos y los horarios permitidos para menores en trabajos no agrícolas y trabajos agrícolas.
4. Revisar los registros de horas trabajadas por menores de edad
Si usted emplea a personas de 14 o 15 años, asegúrese que usted está siguiendo los límites establecidos de horas de trabajo. Mantener registros de horas correctos y revisarlos con frecuencia puede ayudarle a estar en cumplimiento con la ley y mantener a sus trabajadores jóvenes seguros.
5. Coloque etiquetas de advertencia en equipos prohibidos
Nuestra página web YouthRules contiene calcomanías gratuitas que los empleadores pueden imprimir u ordenar en línea. Coloque estas etiquetas en el equipo que los empleados menores de edad tienen prohibido usar para ayudar a prevenir lesiones.
6. Capacite a los nuevos trabajadores sobre los riesgos en el trabajo y las medidas de seguridad
No asuma que sus nuevos trabajadores - especialmente los más jóvenes - conocen las medidas de seguridad que se deben tomar para evitar lesiones en el trabajo. La capacitación en seguridad puede mantener a sus empleados productivos al mismo tiempo que reduce las posibilidades de violaciones a las leyes de trabajo de menores o accidentes.
7. Motive a los nuevos trabajadores a hablar sobre sus preocupaciones de seguridad
Los nuevos empleados, especialmente los jóvenes, pueden sentirse reacios a informar riesgos de seguridad a su empleador. Dígales que la seguridad es una prioridad y hágales saber cómo pueden reportar sus inquietudes.
Llame a la División de Horas y Salarios al 1-866-487-9243 si usted tiene preguntas sobre trabajos prohibidos y horarios permitidos para empleados menores de edad. Ayúdenos a correr la voz sobre la prevención de las lesiones de trabajo de menores tuiteando el hashtag #PreguntaPrimero durante el mes de julio. Al hacer de la seguridad de los trabajadores jóvenes una prioridad máxima, podemos ayudar a reducir las lesiones por trabajo de menores de edad este verano y siempre.
Colin Trimble es un especialista en innovación de alcance comunitario en el Departamento de Trabajo de EE.UU.