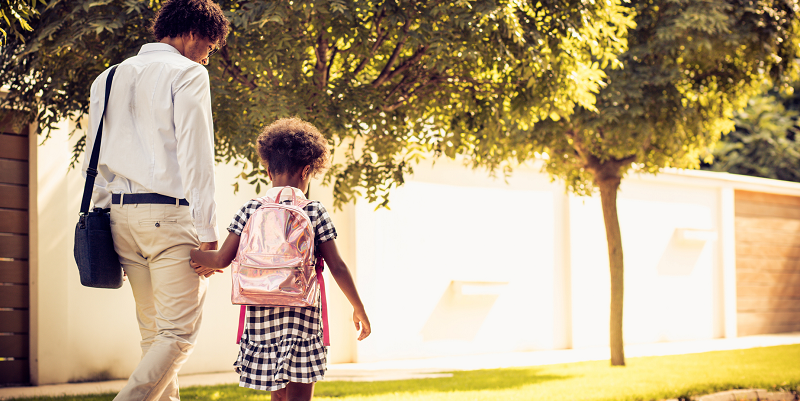 Of all jobs, being a parent is one of the hardest. In honor of Parents' Day this July 25, here are seven U.S. Department of Labor resources that support working families everyone should know about. 
1. FMLA time off
While the COVID-19 pandemic has highlighted the need for a national paid leave policy, many workers still lack access to paid family and medical leave when they need time off to care for themselves or a family member. But you may be eligible for up to 12 weeks of unpaid, job-protected leave under the Family and Medical Leave Act. View our employee guide to see if you qualify and how to request FMLA leave. If you have questions about taking leave for pandemic-related reasons, start here.
2. Long COVID support
We know many workers in America are experiencing long COVID symptoms that can make working difficult. If you have long COVID, you may qualify for accommodations under the Americans with Disabilities Act, even if your symptoms are temporary or episodic.
3. Equal pay check 
Working moms: Are you being paid the same as your male colleagues? Over time, a pay gap can mean a substantial loss of income and retirement savings for you and your family. Explore your state's equal pay and pay transparency protections using our interactive map.
4. Pregnancy and nursing protections 
There are a number of federal and state laws that protect you on the job if you're pregnant or nursing, from non-discrimination statutes to requirements ensuring you have time and a private place to express breast milk. Explore our map to see the laws in your state. 
5. Military family assistance 
Military families should know that we can help veterans, transitioning service members and military spouses connect with training and employment opportunities. Don't miss our new virtual workshops designed to help military spouses stand out in the job market.  
6. Savings tools 
The pandemic made it clear just how important long-term financial stability is for families. We have calculators, worksheets and guides you can use to set savings goals and ensure a secure retirement.  
7. Career and training exploration  
If you're considering a career change, looking for work or just want to boost your skills, CareerOneStop has everything you need to get started.     
Nikki McKinney is the U.S. Department of Labor's associate deputy secretary.