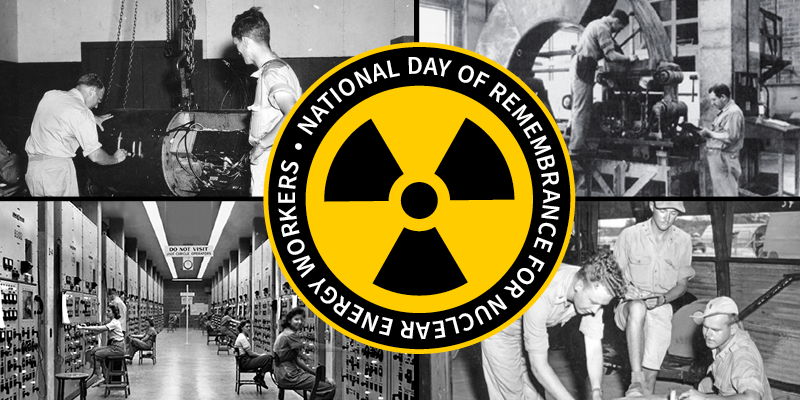 In October 2009, the U.S. Senate first adopted a resolution honoring America's nuclear weapons industry workers. Each year since, the Senate has renewed this resolution designating Oct. 30 as a day of remembrance for nuclear weapons workers, including uranium miners, millers, and ore transporters. This recognition was long overdue.
On this day of remembrance, we are reminded of the sacrifices made by nuclear weapons workers and their family members in the interest of our national defense. These individuals played an important role in ensuring the freedoms and security we all enjoy. Today we pay our respect and gratitude to them and remember those who we've lost.
This year's day of remembrance takes on a special significance in light of the pandemic, which has disproportionately impacted many of these workers. We recognize that many nuclear weapons workers face an increased risk from COVID-19 because of their age and chronic illnesses they developed due to the hazardous nature of their work. Over the course of the pandemic, we in the Division of Energy Employees Occupational Illness Compensation have continued to assist nuclear weapons workers and their survivors with accessing critical benefits despite the challenges, and we remain dedicated to providing excellent service.
I encourage those workers who became ill due to their work, or their surviving family members, to apply for benefits under the Energy Employees Occupational Illness Compensation Program Act (known as EEOICPA). The compensation and medical benefits available under the program may help lessen the hardships some seriously ill workers and their families are now facing.
To learn more about eligibility or start a claim, we have 11 stationary Resource Centers located nationwide to provide assistance both in-person and over the telephone. To find the nearest Resource Center or to learn more about how to file a claim under the EEOICPA, call us toll-free at (866) 888-3322 or visit our website.
Rachel D. Pond is the director of the Division of Energy Employees Occupational Illness Compensation in the U.S. Department of Labor's Office of Workers' Compensation Programs.