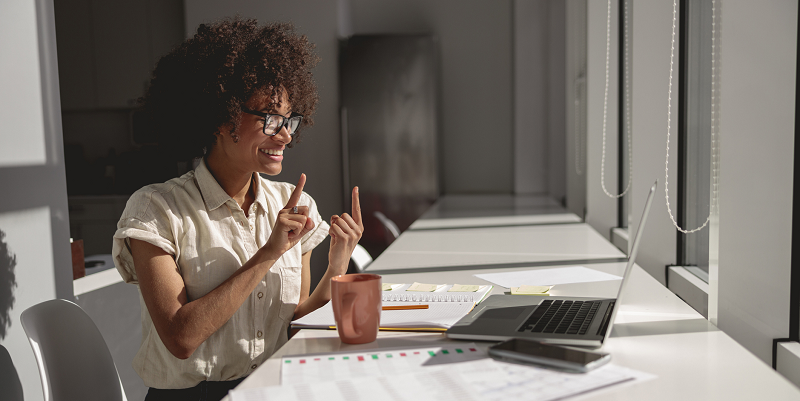 As the nation's largest employer, the federal workforce must reflect the citizenry it serves. This includes Americans with disabilities, which is why the U.S. Department of Labor's Office of Disability Employment Policy has long championed efforts to increase the inclusion of people with disabilities within the federal workforce.
One of many key outcomes of the Presidential Task Force on Employment of Adults with Disabilities, established in 1998 and chaired by the secretary of labor, was President Clinton's Executive Order 13163, "Increasing the Opportunity for Individuals with Disabilities to be Employed in the Federal Government." The task force also established ODEP, and when we opened our doors one year later, the agency was well-positioned to hit the ground running on federal disability employment policy.
Key to our work in this area has been collaborating with our partner agencies. Since our establishment, ODEP, in partnership with the Equal Employment Opportunity Commission and Office of Personnel Management, has built a strong community of practice for federal employees committed to increasing disability inclusion within their agencies. Along the way, we've helped these federal employees meet their goals under subsequent executive orders, such as President Obama's Executive Order 13548, "Increasing Federal Employment of Individuals with Disabilities," as well as important updates to Section 501 of the Rehabilitation Act.
Today, we carry out much of this work through the Federal Exchange on Employment and Disability, which we manage in partnership with EEOC and OPM, with support from our Employer Assistance and Resource Network on Disability Inclusion. Currently, the exchange has more than 1,500 members representing professionals in human resources, equal employment opportunity, diversity and inclusion, reasonable accommodation and other fields from across the federal government.
While always important, this dimension of our policy work has particular relevance today, as we build a more equitable, inclusive workforce. Disability plays a critical role in President Biden's Executive Order 14035, "Diversity, Equity, Inclusion, and Accessibility in the Federal Workforce," which states that "the Federal Government must be a model for diversity, equity, inclusion, and accessibility," and "must strengthen its ability to recruit, hire, develop, promote and retain our Nation's talent and remove barriers to equal opportunity."
The inclusion of accessibility is strategic. It acknowledges that existing notions of workforce diversity, equity and inclusion must be broadened to address barriers to equitable access. Reflecting this, the executive order includes many disability-related provisions. It includes people with disabilities in its definition of underserved communities and highlights aspects of diversity, equity, inclusion and accessibility particularly applicable to people with disabilities, such as physical and virtual accessibility and reasonable accommodations. It also highlights the Workforce Recruitment Program, managed by ODEP with the U.S. Department of Defense, as a tool for increasing inclusion in the federal workforce.  
This new executive order reaffirms that disability inclusion must be a key component of efforts to make our federal government more reflective of American society, now and in the future. All federal agencies will need to work together to achieve the order's results. Those of us in ODEP, in collaboration with our partners, stand ready to assist.
Akinyemi Banjo is a senior policy advisor in the department's Office of Disability Employment Policy.