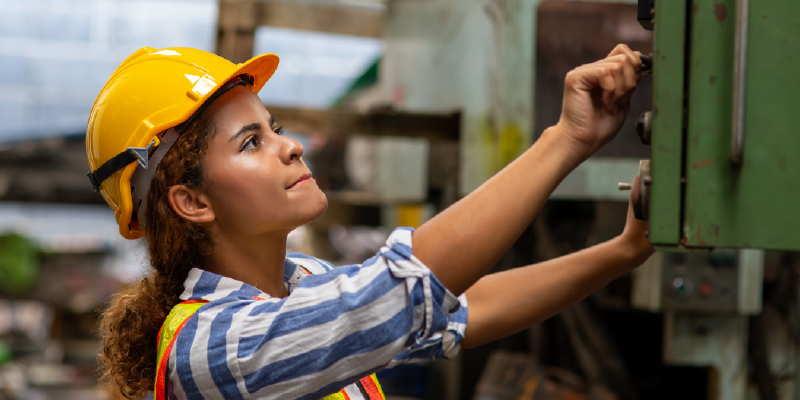 A young single mother in Ukraine exercised her trade union rights and joined a strike against her employer. Criminals blew up her car and threw acid in her face, blinding her.
This is just one example of the extraordinary obstacles facing workers fighting to exercise their rights to freedom of association and collective bargaining globally. My colleagues and I heard from workers around the world during four listening sessions we co-hosted last month with trade union leaders from Asia, Africa, the Americas and Europe. These brave men and women recounted the challenges they face every day, from repressive governments to unchecked violence to inadequate legal protection. And yet every day, they continue to fight – and sometimes win.
As authoritarianism gains momentum globally, workers' rights to form and join unions are under ever-increasing threat. Workers' livelihoods, safety and even lives are often in peril as they seek to exercise their fundamental human rights at work.
Strong labor movements are essential for vibrant, functioning democracies. Free, independent democratic unions provide workers a voice in the political system, in the community and in the workplace. This voice helps workers defend their rights and improve their wages and working conditions. Organized workers strengthen democracy by resisting authoritarianism and countering corruption and economic inequality. Ensuring that workers have the right to organize and bargain collectively is vital for making global trade fair for workers in the United States and around the world.
Secretary Walsh announced the Multilateral Partnership for Organizing, Worker Empowerment, and Rights (M-POWER) initiative this week in the lead-up to the Biden-Harris Administration's Summit for Democracy, which convened over 100 governments and civil society representatives to address the greatest threats faced by democracies around the world.
M-POWER is an investment of more than $120 million by the Department of Labor, the U.S. Agency for International Development and the U.S. Department of State to fund programs that strengthen workers' rights and worker voice throughout the world. This is the largest financial commitment ever made by the U.S. government to advance workplace democracy and support union rights in the global economy.
As part of this initiative, we will also be seeking additional support from governments, philanthropic organizations and international organizations, and we will convene key civil society and union partners to coordinate efforts, review progress on commitments and drive action.
This is a historic moment. We at the Department of Labor are proud to be a part of the M-POWER initiative to support worker rights and democracy around the world.
Learn more about the M-POWER initiative.
Thea Mei Lee is the deputy undersecretary for international affairs. Follow ILAB on Twitter at @ILAB_DOL.