Honoring the Contributions of Black Leaders with Disabilities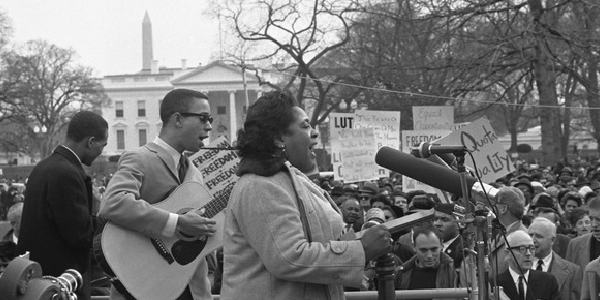 Like many Black Americans, I feel pride each February when our nation's schools and communities place a special emphasis on Black history and leaders. Of course, Black history is American history and thus should be honored every month, and while I believe progress has been made on that front in recent years, there is still a ways to go.
Especially for young people, learning about leaders with whom you share a common heritage can be extremely empowering. As for my experience with the teachers I had growing up, I saw part of myself in the Black leaders we would talk about each February at school; however, I didn't see all of myself. I don't recall learning about Black leaders with disabilities, or such leaders' disabilities being acknowledged.
As I advanced in my career as an educator and became more engaged in the disability community, I came to learn more about the many contributions of such leaders, whether in arts and entertainment, politics and government, or business and commerce. Having grown up in Alabama, I am particularly drawn to the stories of southern Blacks with disabilities, especially those whose trailblazing was even more noteworthy because they were women.
One example is civil rights leader Fannie Lou Hamer, who passionately promoted voting rights and employment/economic opportunities for Black Americans. She had polio as a child and suffered permanent injury as a result of being beaten when arrested for her activism. Barbara Jordan, the first southern Black woman elected to the U.S. House of Representatives and the first Black woman to keynote a national political convention, was also a person with a disability. She had multiple sclerosis and used a cane and later a wheelchair to aid in mobility.
On the other side of the country, in California, Johnnie Lacy, who was paralyzed after contracting polio at age 19, played a critical role in the independent living movement for people with disabilities. She also spoke eloquently about intersectionality and the complexities of having multiple identity factors. Another example is Brad Lomax, who developed a disability as a young adult, due to multiple sclerosis. A civil rights activist while a student at Howard University, he later moved to Oakland where he advocated for equity and inclusion for people with disabilities.
Of course, during Black History Month we celebrate the contributions of leaders both past and present, and I've had the honor of knowing several modern-day leaders who are destined for tomorrow's history books. One is Communications Consultant Andraea LaVant, who was the Impact Producer for the award-winning 2020 documentary "Crip Camp." In that role, she used the film as a catalyst for infusing disability into the national dialogue on social equity.
These are just some of the leaders those of us who are Black Americans with disabilities can relate to on more than one level. This Black History Month, I encourage you to learn more about them, especially those who worked to increase employment and economic opportunities for Black Americans, Americans with disabilities and others from historically marginalized communities. Their stories inspire those of us in the Office of Disability Employment Policy to do what we do, every month.
Jennifer Thomas is a policy advisor in the department's Office of Disability Employment Policy.