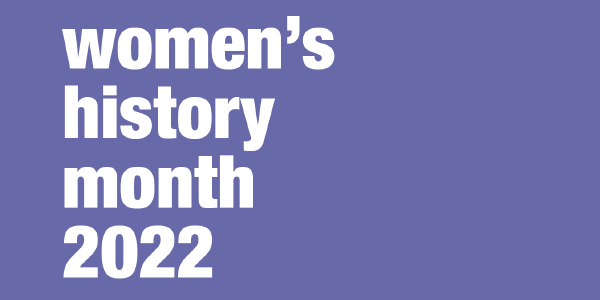 At the Labor Department, we like to brag about Frances Perkins, who was both the first woman to serve in the Cabinet (starting in 1933) and the longest serving, since she held the position for 12 years. Moreover, we've had more women leaders (seven) than any other department. The women who have led the department all made meaningful improvements to the lives of America's workers – as have countless working women who have advocated for themselves and their coworkers, and had a lasting impact on work in America.  
Despite decades of progress, we know that too many women still aren't enjoying equity at work. Women – and women of color in particular – are overrepresented in jobs with lower wages and fewer benefits. And even within specific industries and jobs, gender and racial wage gaps persist.  
As we celebrate Women's History Month, we recognize the progress women have made and reflect on the current status of working women in America – and the work that remains to be done. Here are some interesting facts about working women. 
Women are critical to America's economy. 
Women have been disproportionately affected by the pandemic. 
Women have made major strides over the past century – but there's still room to grow. 
Existing leave policies don't meet the needs of today's working families. 
Despite the advances women have made in the workforce since the days of Frances Perkins, we still have far to go to reach equity in wages, access to good jobs, and benefits that allow women to support their families. And this is particularly true for women of color.  
The Women's Bureau is working towards this goal in multiple ways: by advocating for paid leave, training women for lucrative jobs traditionally held by men via our WANTO grants, and by educating women workers on how to advocate for themselves with our FARE grant program. As the country continues to recover from the shock of the pandemic, we are working to build back the economy better than it was before, for all workers, especially those who have traditionally been underrepresented and undervalued. 
For more information about working women, visit the Women's Bureau's website.