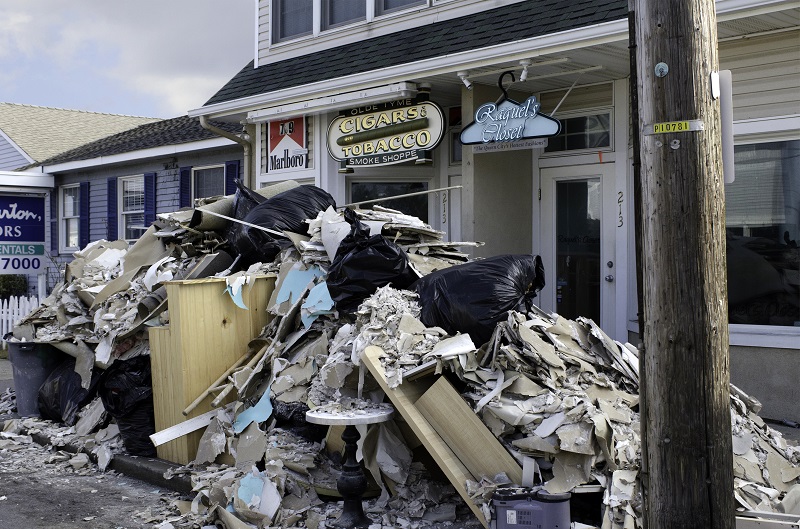 Hurricane season is coming, and the time to prepare is now. Recent years have seen increased hurricane activity, and many situations with rapid intensification occur before landfall, leaving little time for last-minute preparations. By planning ahead, you can ensure your workers stay safe and weather the storm.
| | |
| --- | --- |
| Atlantic hurricane season | June 1-Nov. 30 |
| Eastern North Pacific hurricane season | May 15-Nov. 30 |
| Central North Pacific hurricane season | June 1-Nov. 30 |
Here are five steps employers can take to protect their workers before hurricane season kicks off:
1. Plan ahead.
Create an emergency plan and train your workers on how to implement it. A solid workplace weather safety plan should include shelter locations, policies to account for all personnel, procedures for dealing with hazardous materials and maps with evacuation routes. Check the OSHA Evacuation Plans and Procedures eTool to get started and remember to provide plan materials and training in a language every worker can understand.
2. Make a kit.
Pack a kit with emergency supplies and keep it readily available. It's a good idea to have an emergency kit at work and at home. Visit Ready.gov for guidance on what to include, such as a battery-operated weather radio, face masks, safety glasses, flashlights and first-aid kits. Knowing a hurricane is forecast to come through your area can be stressful, so make a checklist of essential items and activities in advance to ensure you don't overlook anything.
3. Know the hazards.
Work conditions can change dramatically following a storm. Some common post-storm hazards include downed wires, fallen trees and debris, flooding, carbon-monoxide poisoning and mold. Be aware of potential hazards, and talk to your staff now about the best equipment and practices to avoid them.
4. Stay aware.
Follow your regional weather forecasts and remember storms can change direction or increase intensity with little warning. If a storm hits, continue to track reports to stay aware of storm-related hazards. Bookmark the websites of your local National Weather Service and emergency management office.
5. Respond safely.
After a storm, if your workers are involved in response and recovery efforts, make sure they have the right equipment and training. Use the Hurricanes eMatrix tool for recommendations on personal protective equipment and safe work practices for specific cleanup activities.
Scientists are once again forecasting above-average activity in the 2022 hurricane season, estimating at least 19 named storms and nine hurricanes. Visit OSHA's Hurricane Preparedness and Response page and comprehensive list of Worker Safety and Health Resources for Hurricanes and Flood Cleanup and Recovery to learn more about keeping workers safe during and after a storm.
Lee Anne Jillings is the director of the Directorate of Technical Support and Emergency Management for the Occupational Safety and Health Administration. Follow OSHA on Twitter at @OSHA_DOL.