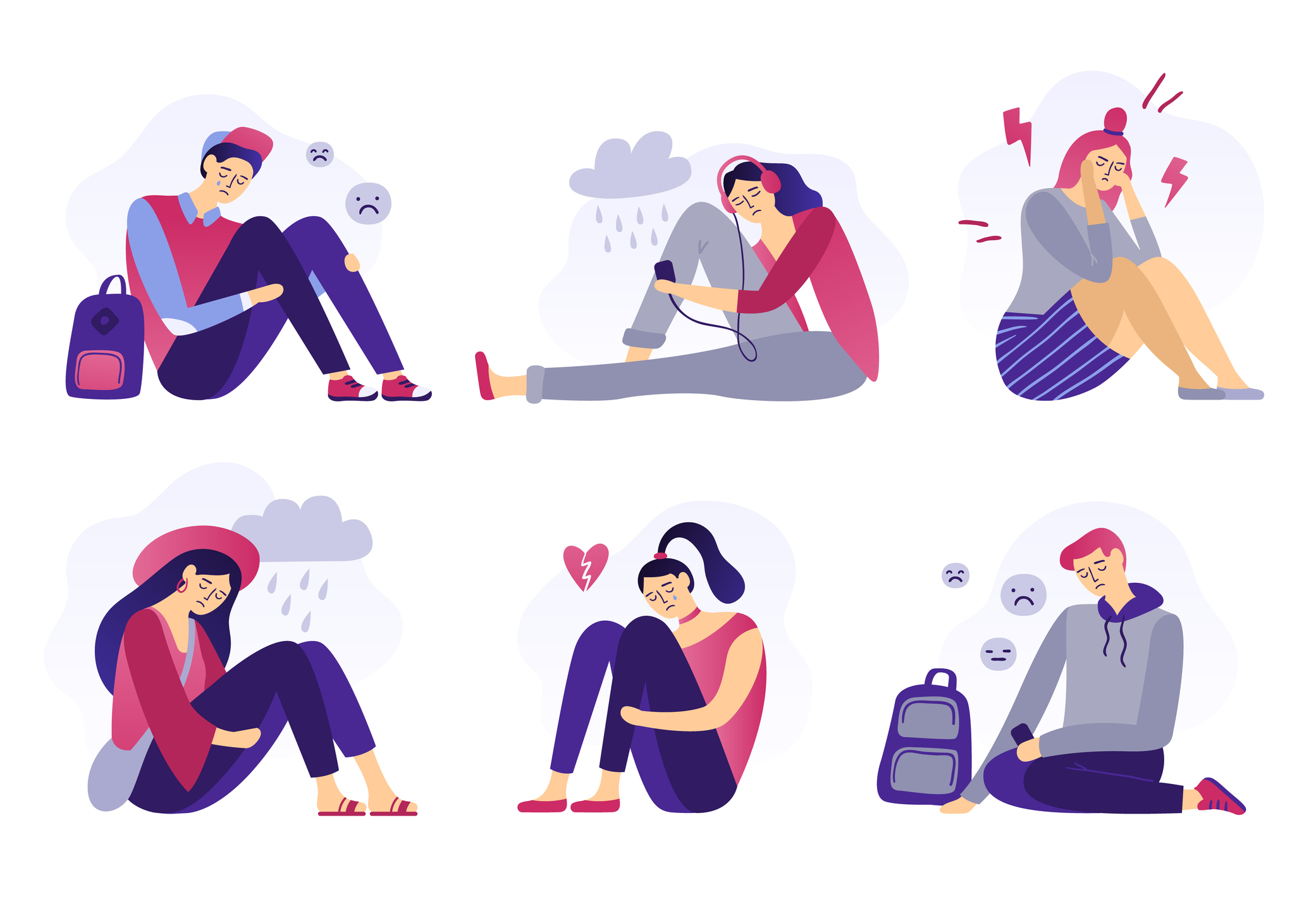 At the U.S. Department of Labor's Job Corps program, we like to say that we're the place where setbacks turn into comebacks. We're proud to have had over 3 million alumni pass through our doors, and are committed to supporting all our students in their journeys toward finding meaningful employment. 
But during Mental Health Awareness Month, it's important to remember that not all these journeys are easy ones. Many Job Corps students - just like millions of other young adults across the country - struggle with mental health concerns. 
Take for example stories like that of Hunter Bevery, 20, who graduated from Guthrie Job Corps Center in Oklahoma in March and is now working as an assembler for Stoughton Trailers in Stoughton, Wisc., making $17 an hour. He was a leader at the Guthrie campus, active in the Student Government Association and quick to encourage other students.  
You would never know he lost his brother to suicide last summer. 
But the staff at Guthrie Job Corps knew. They helped bring Hunter's family to the center to break the news. They checked on Hunter many times while he was on initial bereavement leave from Job Corps. When he tried to come back too soon, they recognized he was still struggling and arranged for additional mental health support from Integris Hospital, outside Oklahoma City. 
Hunter was granted a medical separation from the program in August. When he returned in November, Guthrie Job Corps staff noticed a positive change. Hunter seemed more focused on the future, more dedicated to goal setting, more attentive with new students and more resilient in general. He was less likely to react negatively to small frustrations. He was less likely to react negatively to small frustrations.    
Hunter never brought up his brother in conversation. But Guthrie's support team viewed Hunter's success at Job Corps as a way to honor his brother. 
Hunter earned his high school diploma and certification in Guthrie's electrical training program. He also succeeded in things we don't measure, but are critically important: resilience and courage.  
Hunter's story, which he felt was important for us to share, is a reminder to us that success at Job Corps, and ultimately in the workforce, requires developing the whole student and not just the technical skills that lead to a trade certification. Our commitment to mental health support is a critical piece of that puzzle.  
Using an evidence-based, trauma-informed approach, Job Corps Center health and wellness teams and mental health consultants look for ways to help our students - many of whom have barriers to education and training and are disconnected from work and school - to learn to manage symptoms and behaviors with hope and optimism about their futures. And during the pandemic, we boosted our wellness programming in many ways to meet growing demand. For example, we doubled the hours of our Center mental health consultants, and provided trauma-informed approach training for all Job Corps staff. We trained all students on how to access mental health services and how to recognize and respond to a mental health crisis, including suicide prevention, and launched a 24-hour toll-free telephone number for urgency-based counseling. 
Through these services and more, Job Corps is sending a message to our students. It's OK not to be OK. It's OK to ask for help. We're doing our part to destigmatize counseling and mental health support services by offering them widely, talking about them and encouraging students to use them. Because they are needed, now more than ever. 
Last month, the Centers for Disease Control and Prevention released the results from a survey of 7,705 high school students across the country. Almost half of them reported feeling sad or hopeless almost every day for two consecutive weeks or more during the past year. Among lesbian, gay and bisexual teens, 47% said they seriously considered committing suicide.  
Early detection is critical, and awareness saves lives. We couldn't save Hunter's brother. But perhaps we were in the right place and at the right time to help Hunter.  
If you or someone you know may be considering suicide, contact the National Suicide Prevention Lifeline at 800-273-8255 (en español: 888-628-9454; deaf and hard of hearing: 800-799-4889) or the Crisis Text Line by texting HOME to 741741. 
Rachel Torres is the national director of Job Corps. Follow Job Corps on Twitter, Facebook, Instagram and YouTube.