For so many of us, our work is a key part of our identity. Although we may have "work lives" and "personal lives," the two often intertwine, sometimes in unexpected ways. This is something I've thought about a lot over the course of my 25-year career but, as a gay man, it's often top of mind during Pride Month in June.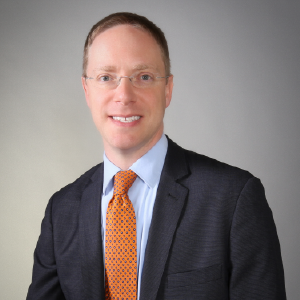 For background, I started my career as a vocational rehabilitation counselor, a job that enabled me to help people with disabilities to prepare for, obtain and succeed in employment. From there, I spent more than two decades with the National Multiple Sclerosis Society, where I also focused on employment and disability issues. Today, I have the pleasure of working for the department's Office of Disability Employment Policy as a policy adviser on its Employer and Workplace Policy team.
Clearly, these experiences all share a common thread, and I'm proud of my work with both individuals and organizations to improve employment opportunities for people with disabilities and foster more disability-inclusive workplaces. It is something I knew I wanted to do from a young age, partly due to family experience with disability. But there are deeper parallels between my work and personal life — parallels that I didn't quite realize when I started my career journey. They relate to the matter of disclosure, or being "out at work."
When advising individuals with MS, which typically manifests during the prime working years of ages20 to 50, a question that often came up was whether someone should tell their employer or potential employer about their disability, especially if symptoms were not obvious. While the answer to that question is always a personal choice, I often shared that disclosing has advantages and disadvantages to consider, but can lead to positives. From a disability perspective, it opens the door to requesting accommodations to help someone perform their best at work. But it's also about being proud of who you are — fully.
While the issues of disability and sexual orientation may not seem like they have a lot in common, in this context I believe they do because those of us in the LGBTQI+ community face similar decisions regarding disclosure in the workplace. Based on my experience, being "out at work" can produce benefits similar to disclosing a disability. But again, it is always an individual choice. For me, the ability to be who I am, fully, at work, has led to increased job satisfaction and organizational commitment, benefiting not just me, but also my employers. Understandably, however, many LGBTQI+ people do not disclose for fear of discrimination. The same goes for many people with disabilities.
At the Office of Disability Employment Policy, we believe all people should feel comfortable bringing their full selves to work — and that conviction informs a lot of our work on the Employer and Workplace Policy team, where we educate employers about policies and best practices to build inclusive organizations. A key component of this is our Inclusion@Work framework, which outlines concrete steps employers can take to increase workplace disability inclusion. But most of these steps are actions employers can take to increase the inclusion of any diverse population.
My work has always been a key part of who I am — and being able to be who I am at work, fully, has made me better at what I do. I take pride in myself and my career, and my hope is that more people, regardless of their sexual orientation or disability status or any other identity marker for that matter, can do the same — this month and every month.
Steve Nissen is a policy adviser in the department's Office of Disability Employment Policy.