Last week, I visited Guatemala and Honduras, where I met with government leaders, workers, unions, civil society actors, and employers on how we can build on past successes in strengthening labor law compliance under the Dominican Republic-Central America-United States Free Trade Agreement.
Addressing the root causes of migration in Central America is a priority for the Biden-Harris administration, and this trip was an important step in promoting decent work in the region. Investments that strengthen labor rights and expand access to jobs are essential to creating economic security and providing real alternatives for Central Americans to remain at home with quality job opportunities.
A recent report by Penn State's Center for Global Workers' Rights revealed that Honduran maquila workers covered by collective bargaining agreements are 25% less likely to want to migrate, as they have more access to decent work, fair wages, and safe working conditions. A CEO of a growing and majority unionized company in Honduras told me that having a unionized workforce is an asset for his business. This shows the value of promoting worker rights, including the right to freely join unions and collectively bargain, if we want to achieve prosperity across the region and reduce incentives for outward migration.
Here are some highlights from my visit:
Guatemala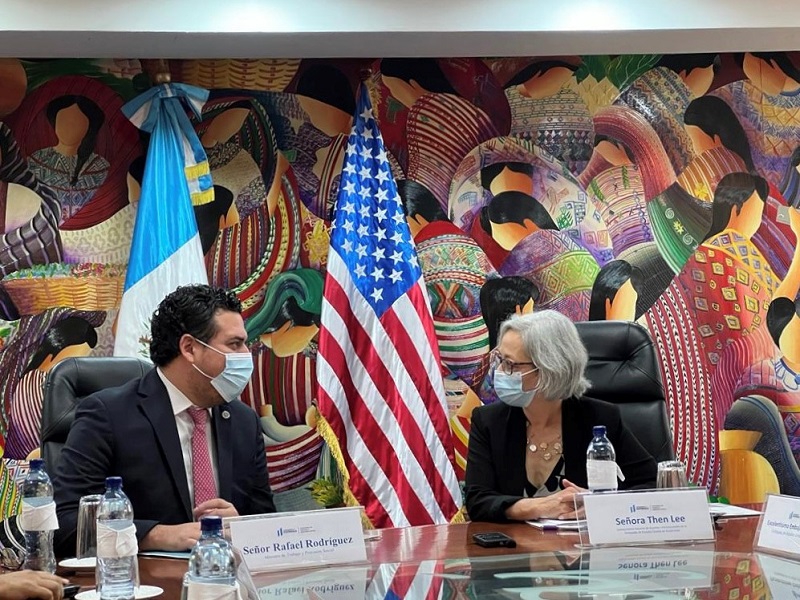 I met with Guatemalan Labor Minister Rafael Rodriguez to highlight the U.S. government's commitment to coordinating with the Guatemalan government to strengthen labor rights and labor law compliance.
I secured a high-level commitment to jointly draft a Work Plan for a cooperative dialogue within the framework of the labor chapter of CAFTA-DR. We also discussed the importance of social dialogue. While tripartite dialogue may be challenging in Guatemala right now, we contemplated the possibility of strengthening bipartite dialogue between employers and unions. Last, we discussed an exchange between Guatemala and Honduras on the bipartite dialogue happening in Honduras between maquila associations and unions.
Next, I heard from workers from Guatemala and El Salvador in the banana, sugar, palm oil, and maquila sectors about their efforts to organize and negotiate collective bargaining agreements. It was inspiring – and humbling – to hear the stories of these workers, and it showed just how important the Department's efforts to improve the capacity of worker organizations in the region have been and continue to be – particularly in agricultural and garment sector supply chains.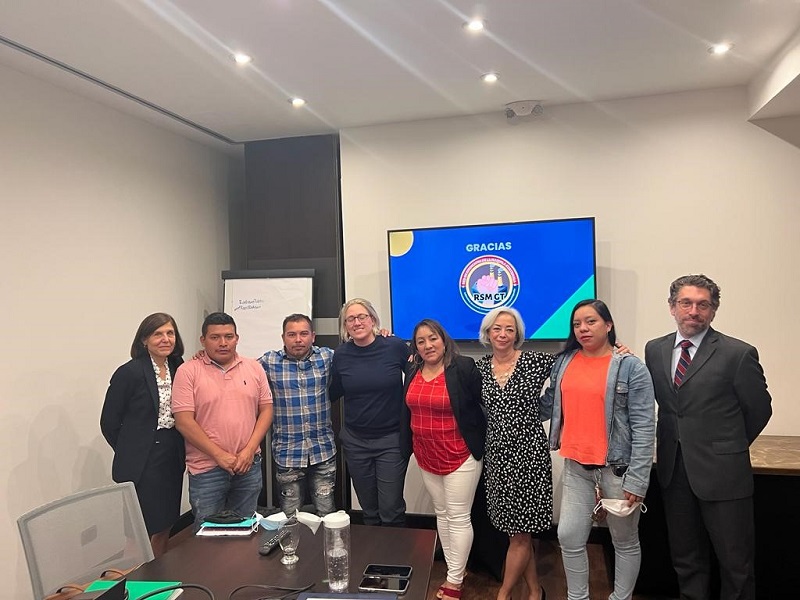 Honduras
I began my visit to Honduras with a meeting with Labor Minister Sarahí Cerna and her vice ministers and discussed how to maintain the positive momentum on labor rights. Our frequent and fruitful engagement with the Honduran government over the years serves as a model we hope to not only replicate but build upon. Honduras's growing commitment to expanding good jobs in the maquila sector shows us what is possible. We are committed to building on this success and helping it spread across sectors, across the region and around the globe.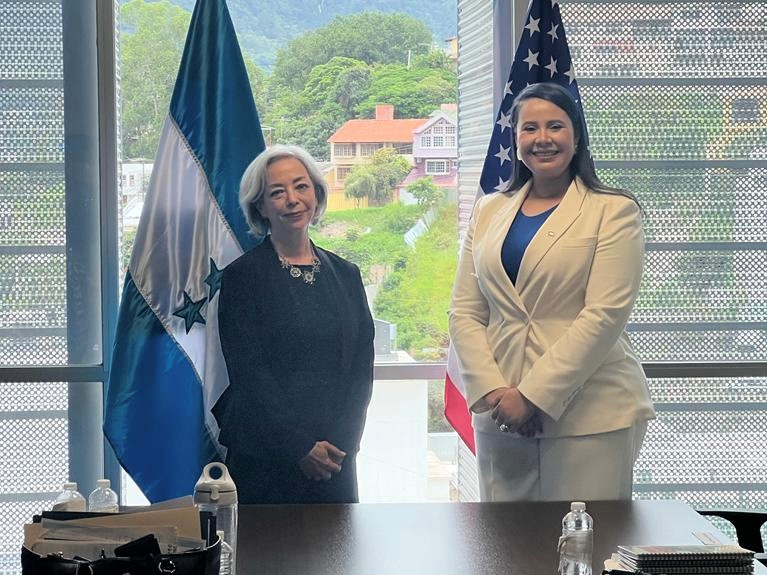 I learned about efforts the ministry has taken to advance the protection of labor rights, including enacting inspection protocols on occupational safety and health and signing a memorandum of understanding with the Solicitor General of the Republic on fine collection. We also discussed the importance of institutionalizing the existing tripartite committee, with the ministry playing a leading role. Last, Minister Cerna expressed support for partnering with the U.S. under the M-POWER initiative.
The next day, I attended the tripartite committee meeting regarding the next steps under CAFTA-DR engagement. I witnessed firsthand the value of tripartite dialogue in Honduras and in establishing longstanding relationships to foster open dialogue and consensus on key topics. While essential work remains to satisfy key commitments under the Monitoring Action Plan for successful closure, the committee established next steps for resolving an emblematic case.
I was excited to visit our World Vision-implemented Futuros Brillantes project, where we heard directly from local families about how they are making their communities more resilient and prosperous despite a significant lack of social protection. I had the opportunity to meet women community leaders responsible for providing educational and vocational training services to children and youth. And the impact of these leaders' locally led work was clear.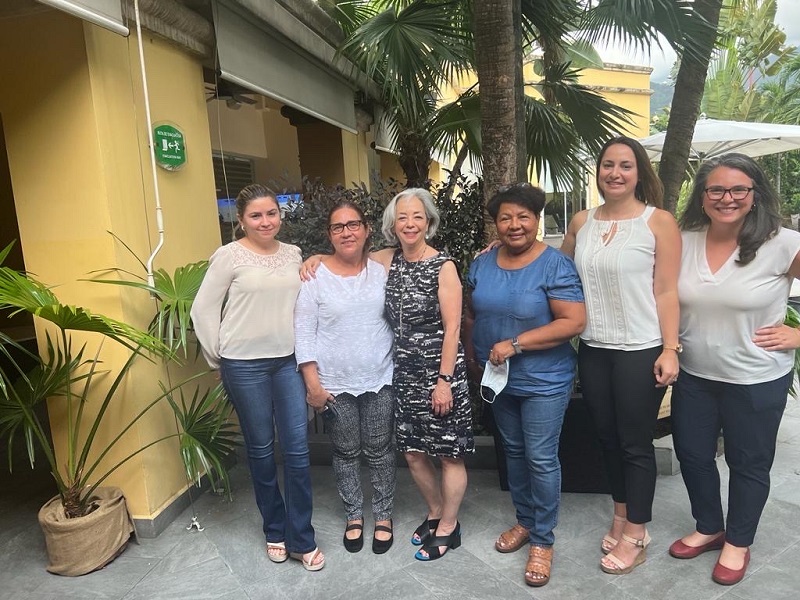 Later, I met with women leaders of Honduran labor organizing efforts. The leadership and collective voice of women workers across the region has been critical to ensuring that workers' rights remain protected in workplaces and in the community and that their voice and needs are reflected in and implemented through public policy and business practices. I congratulated them on their hard-fought victories, especially those won through successful organizing efforts in the maquila sector.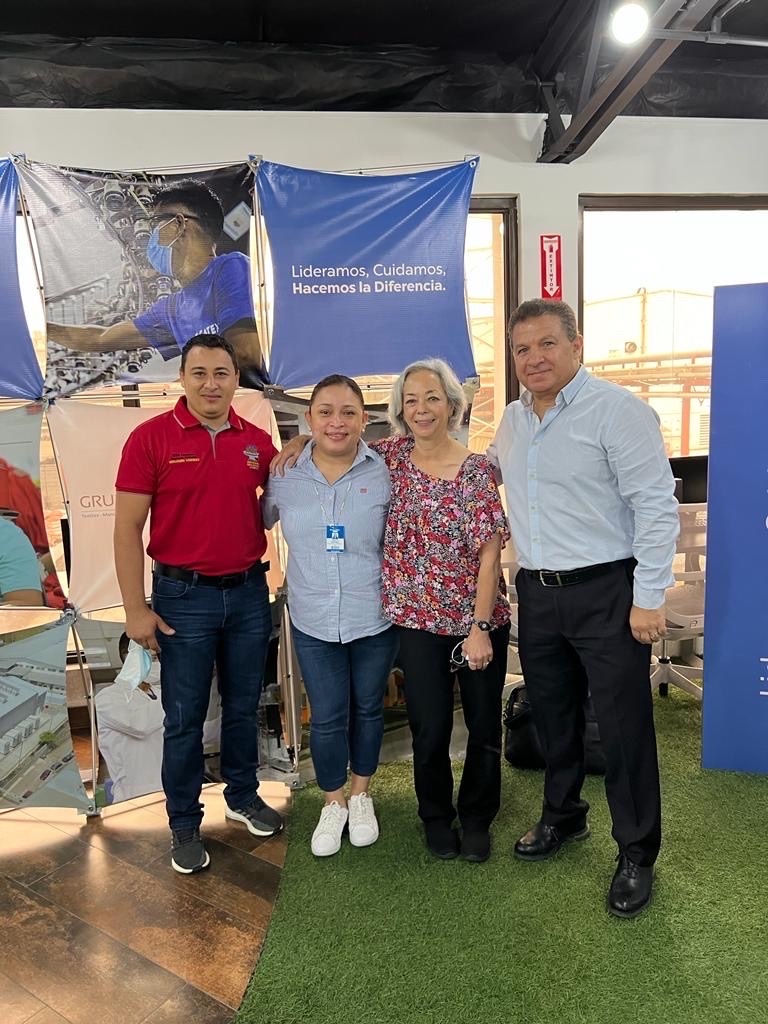 Finally, I took a tour of the Elcatex textile factory, a workplace that values engagement with their union. I saw firsthand a thriving factory that is expanding while supporting collective bargaining and decent work. Management at this factory is in the process of negotiating their third collective agreement with the union. I learned about good business practices that make this possible and welcome the opportunity to highlight employers that recognize the value of worker voice for a thriving business.
My visit to Guatemala and Honduras underscored the importance of worker voice on the job, in the community, and in worker-centered trade policy. Though my visit was short, the department is invested here for the long term, increasing our partnerships and commitment to labor rights and decent work that enhance economic security and impact the root causes of migration throughout the region.
Thea Mei Lee is the deputy undersecretary for international affairs. Follow ILAB on Twitter at @ILAB_DOL.