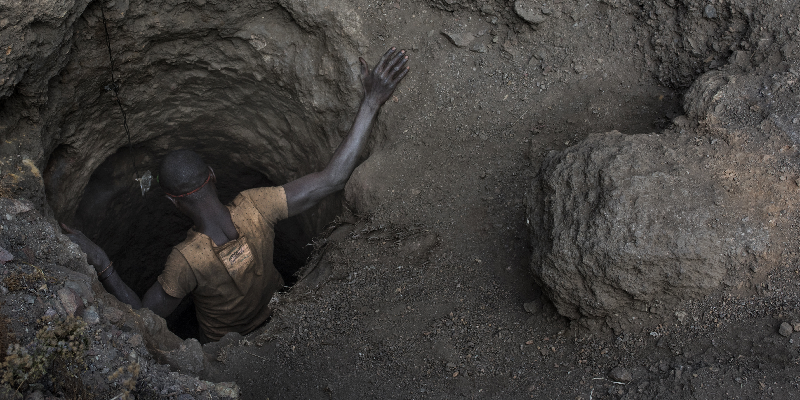 Before products like cell phones or baby formula show up on store shelves, countless workers are engaged in their production. Far from the eyes of inspectors and shoppers, too many children and adults toil in exploitation harvesting crops, extracting minerals, and assembling parts into final products. Today, there are an estimated 160 million child laborers and nearly 28 million people in forced labor, the majority of whom work at the bottom of global supply chains, invisible to the outside world.
The U.S. Department of Labor is amplifying the voices of these workers to ensure companies are held accountable for exploitative labor conditions throughout their supply chains.
The department's flagship reports and resources contain the most rigorous examination yet of child labor and forced labor. Our reporting shows how the behaviors and decisions of businesses, consumers and governments affect horrific conditions of labor abuse and exploitation around the world. Leveraging an expanded mandate, the Bureau of International Labor Affairs' 2022 List of Goods Produced by Child Labor or Forced Labor not only raises awareness of goods produced directly with child labor or forced labor but also draws attention to goods produced with inputs made by child labor or forced labor. For example:
Our cutting-edge approach to tracing labor exploitation in these supply chains, brought to life through our new "Exposing Exploitation in Global Supply Chains" series, helps us shine a light on abuses we might not otherwise see if we looked at finished products alone.
This work is just the beginning – we'll be expanding our supply chain research and enforcement support in the coming year. ILAB is also funding projects to pilot new ways of tracing complex global supply chains and investing in efforts to lift up the voices of workers whose labor powers these global goods. We demand that other governments and companies join us to end labor exploitation and stand up for workers' rights.
Governments, we call on you to make use of more than 2,200 country-specific recommendations for government action contained in our Findings on the Worst Forms of Child Labor report. Your resulting efforts, including ensuring children's access to education and improving social programs, will help eradicate child labor – a brutal reality that harms the physical, mental and social development of more than 160 million children globally.
Companies, we urge you to check out our updated Comply Chain app and Better Trade Tool. Whether you represent a multinational company or a business learning about social compliance for the first time, these tools will help you and your suppliers better identify, rectify and prevent labor abuses in the goods you produce. This year, Comply Chain is packed with new information to help businesses eliminate child labor and forced labor from their supply chains, while the Better Trade Tool offers exciting features like new global trade data and supply chain mapping.
We also encourage you to check out the new ILAB Knowledge Portal, a valuable tool for those seeking to implement good practices in combating child labor and forced labor worldwide. The portal makes our grant-funded resources and evaluation report learnings publicly available and searchable online.
Labor abuse has no place in the global economy. We have exposed this exploitation and provided knowledge and tools to make a difference. Now we're challenging you to act. To all those who want to advance worker rights and end labor abuse: make your voice – and the voices of workers – count.
Explore our reports and tools:
Thea Mei Lee is the deputy undersecretary for international affairs. Follow ILAB on Twitter at @ILAB_DOL.
Una inmersión en la explotación laboral detrás de productos cotidianos
Por Thea Lee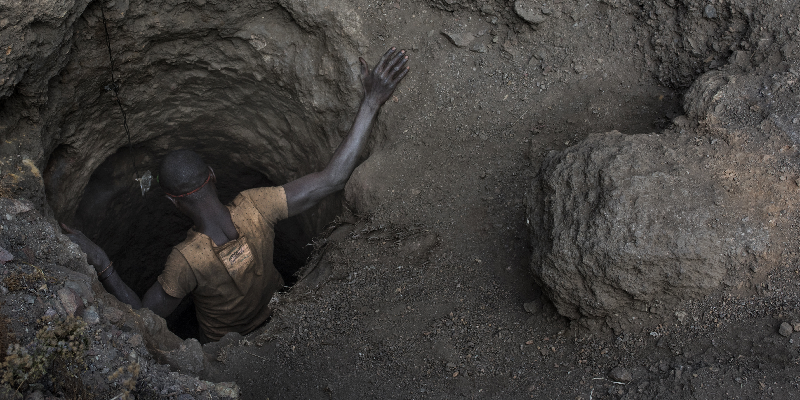 Antes de que productos como los teléfonos celulares o fórmula para bebés aparezcan en los estantes de las tiendas, innumerables trabajadores se dedican a su producción. Lejos de los ojos de inspectores y compradores, niños y adultos trabajan en la explotación cosechando cultivos, extrayendo minerales y ensamblando piezas en productos finales. Hoy día, se estima que hay 160 millones de niños trabajadores y casi 28 millones de personas en trabajo forzoso, la mayoría trabajan en la parte inferior de las cadenas de suministro globales, invisibles al mundo exterior.
El Departamento de Trabajo de los Estados Unidos está amplificando las voces de estos trabajadores para garantizar que las empresas rindan cuentas por las condiciones laborales de explotación de sus cadenas de suministro.
Los informes y recursos emblemáticos del departamento contienen el examen más riguroso del trabajo infantil y el trabajo forzoso. Nuestro informe muestra cómo los comportamientos y decisiones de las empresas, los consumidores y los gobiernos afectan las horribles condiciones de abuso y explotación laboral en todo el mundo. Aprovechando un mandato amplio, la Lista de Bienes Producidos por trabajo infantil o trabajo forzoso de 2022 de la Oficina de Asuntos Laborales Internacionales no solo crea conciencia sobre los bienes producidos con trabajo infantil o trabajo forzoso, sino que también llama la atención sobre los bienes producidos con insumos hechos por trabajo infantil o trabajo forzoso. Por ejemplo:
Nuestro enfoque para rastrear la explotación laboral en estas cadenas de suministro, nuestra nueva serie "Exposing Exploitation in Global Supply Chains", nos ayuda a exponer los abusos que de otra manera no veríamos si nos fijamos solo en los productos terminados.
Este trabajo es solo el comienzo: ampliaremos nuestra investigación de la cadena de suministro y el apoyo a la aplicación en el próximo año. ILAB también está financiando proyectos para poner a prueba nuevas formas de rastrear cadenas de suministro globales complejas e invirtiendo en esfuerzos para elevar las voces de los trabajadores cuya fuerza laboral impulsa estos bienes globales. Exigimos que otros gobiernos y empresas se unan a nosotros para poner fin a la explotación laboral y defender los derechos de los trabajadores.
Gobiernos, les pedimos que hagan uso de más de 2,200 recomendaciones específicas de cada país para la acción gubernamental contenidas en nuestro informe "Findings on the Worst Forms of Child Labor". Sus esfuerzos resultantes, que incluyen garantizar el acceso de niños a la educación y mejorar los programas sociales, ayudarán a erradicar el trabajo infantil, una realidad brutal que daña el desarrollo físico, mental y social de más de 160 millones de niños en el mundo.
Empresas, por favor de consultar nuestra aplicación actualizada Comply Chain y Better Trade Tool. Ya sea que represente a una empresa multinacional o a una empresa que aprende sobre el cumplimiento social por primera vez, estas herramientas lo ayudarán a usted y a sus proveedores a identificar, rectificar y prevenir mejor los abusos laborales en los bienes que produce. Este año, Comply Chain está repleto de nueva información para ayudar a eliminar el trabajo infantil y el trabajo forzoso de sus cadenas de suministro, mientras que la herramienta Better Trade tool ofrece nuevos datos de comercio global y mapeo de la cadena de suministro.
También consulte el nuevo Portal de Conocimiento de ILAB, una herramienta valiosa para aquellos que buscan implementar buenas prácticas en la lucha contra el trabajo infantil y el trabajo forzoso en el mundo. El portal hace que nuestros recursos financiados por subvenciones y los aprendizajes de informes de evaluación estén disponibles públicamente y se puedan buscar en línea.
El abuso laboral no tiene lugar en la economía global. Hemos expuesto esta explotación y proporcionado conocimiento y herramientas para marcar la diferencia. A todos aquellos que quieren promover los derechos de los trabajadores y poner fin al abuso laboral: hagan que su voz, y las voces de los trabajadores, cuenten.
Explore nuestros informes y herramientas
Thea Mei Lee es la subsecretaria de asuntos internacionales. Siga a ILAB en Twitter @ILAB_DOL.