VETS' Homeless Veterans' Reintegration Program long-standing grantee, Harbor Care, is on a mission to end veteran housing insecurity in New Hampshire. With four dedicated veteran first housing complexes throughout the state, Harbor Care is  New Hampshire's largest provider of integrated housing and support for veterans experiencing homelessness. We recently spoke with former client, Army veteran Wade Thompson, to see how his life changed through the support he received through Harbor Homes, which is part of Harbor Care. 
Can you tell us a little bit about your military experience and when you transitioned out of the Army?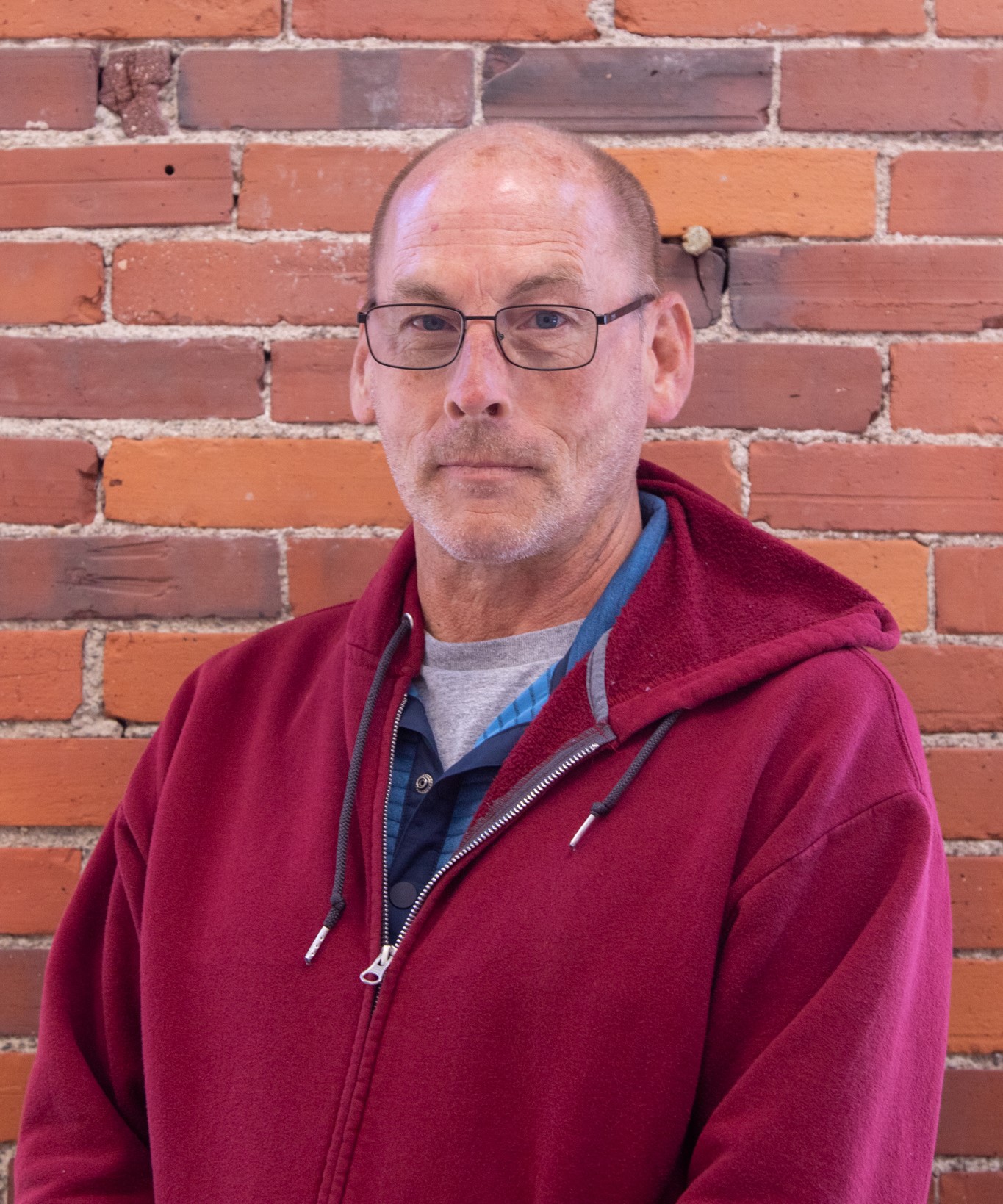 I spent four years in the Army, stationed in Hawaii. I was a carpenter/mason in a combat engineer battalion. I was going to stay in Hawaii, but when I went to California to out-process from the Army, I decided not to return. I was born in Maine and grew up in Southern New Hampshire so New England is home for me. Once I got back to New Hampshire, I took a little time to myself to decompress and when I was ready to enter the private sector, I was offered a couple of jobs. I flipped a coin to decide which one I would take.   
What led you to seek out Harbor Homes and HVRP services? 
I worked steadily at a good paying job for over a decade, but a disagreement over a professional matter made me realize that the company was no longer a good fit for me. I chose to leave that position and started working a different job. After that transition, I started struggling in my personal life. I sought support from the Manchester, New Hampshire Veterans Affairs (VA) and they referred me to Harbor Homes.  
I was referred to Harbor Homes in 2014 and it was one of the best decisions I've ever made. I was newly sober, and my home life was jeopardizing my sobriety. I decided to leave, and Harbor Homes provided me with a place to live while I pieced my life back together. They also provided the additional support that I needed to stay focused on my sobriety. Eight and a half years later and I'm still sober.  
How did those services enrich your life?  
Harbor Homes helped me become stable with employment and provided me with a place to live. They helped me get my feet back on the ground.   
You're now working at Harbor Care as a Case Manager; can you tell me a little about that role? 
I was the senior resident here and I was working full-time at another job plus working part-time at Harbor Homes. I eventually stepped out of the senior resident role and into case management.  I work with anyone that's in the Veterans' First program - it's a transitional housing program for homeless veterans. The building holds 40 men. We help them find jobs or go back to school. We assist them in getting their feet back on the ground and transition them into permanent residency. 
What do you think you've gained through this experience?
I've always liked working with the public. I was a volunteer ENT for six and a half years and I really enjoy giving back. It's great to be able to work with veterans because I understand what they're going through.   
What advice would you give other veterans that find themselves in similar situations?
There are a lot of resources available to people to change their lives. The downside is that people must want to make a change. The VA was a great place to start. They connected me with Harbor Homes and the rest is history. 
---
VETS understands that employment is a key stabilizing factor, and we are thankful to have a wide network of partners that refer veterans experiencing homelessness to department-funded grant recipients. Grants are awarded on a competitive basis to workforce investment boards, local public agencies, nonprofit organizations, tribal governments, as well as faith-based and community organizations. The organizations help veterans learn occupational skills, attain apprenticeships or on-the-job training opportunities, and receive job searching assistance. 
Learn more at www.dol.gov/grants  
Dana Kelly is a communications specialist in the U.S. Department of Labor's Veterans' Employment and Training Service. Follow VETS on Twitter at @VETS_DOL.